Website Analysis & Reporting Services
Our team uses analytics to measure the effectiveness of a website and our ongoing marketing efforts. Analytics allow us to identify if we're being successful, efficient, and impactful: we use the data to decide what we're going to do next. So often, marketing companies simply track the data and just share it. At WebTech, we use our years of insights and experience to analyze the data. Then we come up with a range of actionable recommendations for on-page content, social media, PPC, press releases and other campaigns.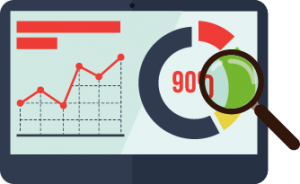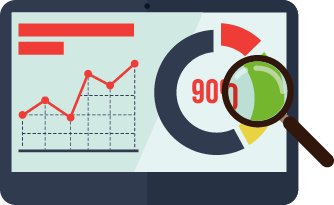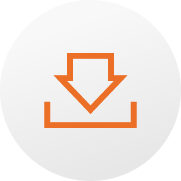 Download an Example Report
WebTech creates customized reports that focus on the analytics that are important for your website, your web presence and your business. From Google to Facebok, the internet can help generate hundreds of analytical reports. WebTech knows what to look for, where to find it and how to analyze it. Check out an example of one of our standard reports.
Following the Data
Online analytics are key to reaching your business goals. We use the most up-to-date tools to collect comprehensive data about how your website is used, and how it is viewed and ranked by search engines. We also track the results of Internet advertising/PPC, social media activity, and email campaigns. Our expert team delivers all-inclusive, customized reports (report example) of your site usage and exposure shared on a regular basis.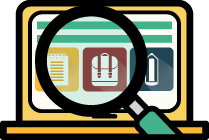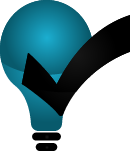 Proactive Recommendations
Collecting the data is an important first step. It's our smart insight about what the data means that really matters. WebTech's analysis includes actionable recommendations to improve content and keywords and help your website rank higher. We help you discover which page on your site is ranking the highest for your target keywords and optimize those pages to get even more traffic.
Website Maintenance
Creating and maintaining current, accurate content and an up-to-date look and feel is critical for your website. Do you need to update your staff photos? We're on it. Need changes to your online event schedule? Done. Have a new trust icon? Added.
We have systems in place so you can easily send us content in any format. Then, we work quickly to make sure your site is always up to date.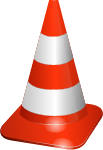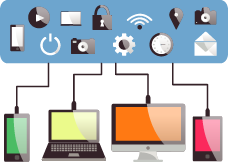 The Latest Technology
We're techies. We monitor the latest tools and technology to ensure your website is current and functioning at its highest performance. Our WordPress websites are updated regularly with the latest tools and design elements to make your site perform better.