2015 The Best Year for Internet Marketing?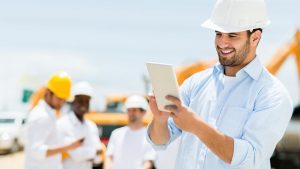 Predicting the future pertaining to internet marketing is never easy.  There are plenty of so-called experts out there that will go out of their way to make bold statements about what they think the landscape will be for internet marketing in 2015.  Some may have it spot-on, while some may entirely miss the mark.  One thing though that seems constant amongst all of the experts is that internet marketing is on the upswing and appears pretty geared up to have one heck of a 2015.
It is now 2015 and the internet marketing space is a bit more hyped up than usual with excitement and anticipation.  What you as a business owner need to do is to be able to prepare yourself to be able to take advantage of the emerging trends and opportunities.  The more prepared you are as a business to take control over what internet marketing can offer you in 2015 the better off you are going to be in the short and long-term.  So what is it about 2015 that makes it so special for internet marketing?  Let's take a closer look.
Mobile Is Finally Taking Center Stage
This one has been a long-time coming, but it appears as though mobile search traffic is finally going to take over permanently in the year 2015.  The past few years have seen extensive growth in the mobile space.  This has led to far more traffic on mobile search engines and websites and has translated into mobile revenue.  Since the introduction of the Apple iPhone, Google's Android platform, and others smart phone devices, mobile has absolutely skyrocketed.
2015 is expected to be the year that mobile takes over for good.  It is predicted that over the next half-decade mobile will continue to grow exponentially.  This means more traffic on mobile search engines and yes, more opportunity across the board for all involved.  You need to be prepared as a business owner with a website optimized for mobile traffic and ads that are going to get the attention of mobile users.  Gone are the days of focusing in on desktop users sitting at home or in an office.
Use Google to Help Get Prepared
So what is the best way to assess whether or not you are prepared for the mobile boom of internet marketing in 2015?  Google Developers have put out a great test that is going to do an analysis of your entire site.  What this is going to do is to ensure that your site is responsive 100% and is ready to go from a mobile perspective.  The mobile friendly test is going to see how Googlebot sees the page.  This is to ensure that nothing is blocked; content is
showing up appropriately, etc.
Ensure Your Site is Optimized for E-Commerce Mobile
E-Commerce is no longer something that only takes place on a desktop computer.  Amazon.com has plenty of mobile shoppers now that will shop right on their mobile website through their tablet or smart phone.  As a business owner you want to be sure that your site is also optimized and able to handle this type of mobile check-out process.  There are plenty of professional services out there that can assist you with this.  Some of the easier ones such as PayPal can help you have a mobile-optimized checkout process in no time at all.  Other more intricate ones may be more complex out of the gate, but provide you with more flexibility.
Changing to an Evolving Market Place
The millennial generation is quite unique in terms of their shopping habits.  They simply do not go to stores as much as they used to in the old brick-and-mortar form.  They instead will spend more time shopping online for the products and services that they need.  This creates great opportunity for business owners that have their site fully optimized from a mobile perspective with a checkout process. This way, businesses can get the product or service in the hands of these millennials in no time at all.  Older brick-and-mortar stores may not be able to adapt as quickly, but you can take advantage of these individuals by having your business prepared.  According to Forbes, 87% of millennials use two to three tech devices.  Is your business ready for traffic from all of these devices?
With access at a peak in terms of being able to get connected to agencies, consultants, and service providers, now is to the time to take internet marketing to the next level.  With opportunities knocking at the door of every business owner, 2015 is the de facto year to take internet marketing to the next level and turn opportunity into web traffic, business growth, and profits all around.