Actionable Additions to Increase Traffic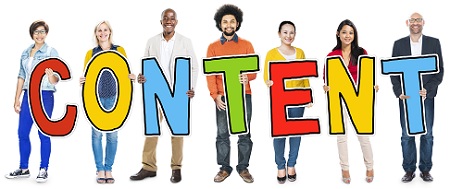 Just having a website is not enough for business success, reputation, and profits. It absolutely matters that what you put on your website is good, useful website content. You need to have general information about your business, such as services, products and contact information; but you also need include informative articles, blog posts, graphics, and other content that educates visitors and shows them that you are a business that is truly informed and that truly cares about informing and interacting with its customers.
Showcase Your Products and Services
One shortcoming of many of today's professional websites is that they don't actually showcase the products or services that the business offers. The website might list products and services, but not show what these products look like, how they are used, or how people benefit from their use. An easy way to showcase products and services is through quality pictures. Start a photo gallery for your business's website.  In that gallery, you can include photographs of people enjoying your products—a coffee shop, for example, could include pictures of customers relaxing, sipping a delicious-looking beverage. If you provide services, show these services actually being provided and show the happy customers after the fact. Pictures demonstrate to website visitors what their experience might be like should they take advantage of what your business has to offer, and if you make that experience look positive, you're likely to draw in many new customers.
The Brilliance of Branding
Your website should not look like the website of every business in town that offers similar products and services. If it does, it makes your website easily forgotten. While there's nothing wrong with drawing inspiration from what similar businesses in the area are doing, make an effort to be original. Come up with a  slogan or mascot that represents your business and the image you want to convey. Get creative, and choose something memorable, unique, and not easily duplicated.
A Word About Keywords
There are many other types of content that you can add to your website to improve traffic and overall business. This article from Moz.com has some great tips on how to rethink content and to ultimately create content that's truly unforgettable, making it an excellent resource. Make sure that you don't overlook some crucial little details. For example, it is important to have the right keywords on your site; otherwise, people are not likely to find your site via search engine. Make sure to include your city and state as keywords also. You need to include location keywords in order to ensure that the right people — people who are actually able to go to your business — find your site.