Are You Paying Attention to the Penguin?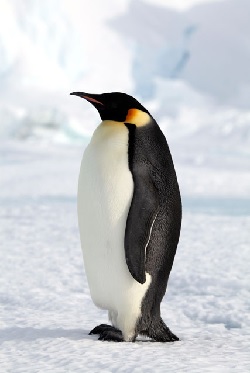 Google launched a major update named "Penguin" back in April 2012 to combat websites that ranked higher than they naturally should have due to utilizing tactics outside of the Google Webmaster Guidelines. Penguin is a machine-learning algorithm to uncover spammy backlinks that not only devalues the impact of the spammy detected, but also applies penalties to websites benefiting from these low-quality links. Websites can lose rankings for a handful, or all keywords.
Good and Bad Links
Links are hyperlinks that point at (target) any domain other than the domain the link exists on. In other words if website a embeds a link to website b, this is considered a link. These links are to an extent used as votes by search engines, when ordering their search results. Generally speaking if a website has enough "votes" it often times can appear in search engines, for valuable keyword searches.
Before Penguin, companies built all sorts of links. Some were created cheaply by automated software in tens of thousands of links at a time. Other links were built slowly over time, such as chamber of commerce sites, sponsorships, news articles, etc.
At worst a bad link would be ignored by search engines, and at best would help the target website appear higher in search results. Presumably because so many spammy links were created, Google became much more aggressive when fighting them. The company shifted from ignoring links it decided were low quality, to punishing websites by penalizing their rankings if it saw too many unnatural and/or low quality signals.
Exact-Match Link Text Overuse
Pre-penguin, if you wanted your site to rank highly for a specific term – let's use the example "wrongful death attorney", it was common practice to create links using the exact anchor text of "wrongful death attorney" when linking to the wrongful death legal services page. Typically sites with the highest number of these exact match links would appear high in the search engines for the target term. The Penguin algorithm looks for overuse of exact-match link text. If you have verified your website via Google Webmaster Tools, you'll receive an email if Google finds these unnatural links. If your website is not verified with Google Webmaster Tools, sign up & verify immediately.
To avoid getting penalized moving forward, make sure new links being created do not have spammy characteristics. Your new links should:
appear on websites that will likely drive qualified clicks to your website
appear in places where they will actually get clicked
have natural anchor text based on the context of where the link appears
New links should be created to transport a potential customer from an external website to your website. Ranking improvements will come naturally.
How To Avoid Link Penalties
For the most part, avoiding a penguin penalty is as simple as being involved with the links being created on your behalf. If your company has an SEO firm working to create links, get involved! Ask for the links. Look at the links. Do they seem legit? Will they likely send qualified customers to your website? Simply ask why have these links been created. If the answer is to improve search engine rankings, and lacks any dialogue at all regarding driving qualified prospects, then you may have an issue. Google is getting more aggressive with devaluing tricks & tactics.
The good news is that these tricks & tactics are not necessary to be successful online. By getting involved with local events, driving thought leadership (articles, blogs), joining industry associations, creating valuable assets (like calculators, guides, etc) and even creating basic profiles on sites like yelp you will be creating natural buzz for your company, which will be noticed by Google and other major search engines.
Combine these natural off-page signals with a well-optimized website and you have the recipe for long term success on search engines, that you won't have to worry about being devalued in the future.