Email Marketing Tips For 2013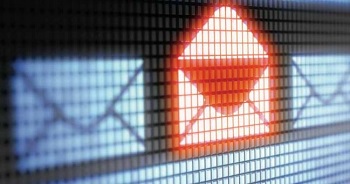 Our last post talked about why every business needs an email marketing strategy. Even if you already have a strategy and feel it has been working for you, the new year is a good time to evaluate whether you are missing any further opportunities to leverage your email list.
Every year the marketing scene changes a little and 2013 will probably be no different. This year the focus is on social media networks, which have shown great promise – as long as they aren't used solely as a marketing tool. Instead, the aim is to engage with your audience as a way to set the groundwork for future relationships. A newsletter is a great opportunity for this. Here are a few tips that can help you promote your business with your email newsletter.
Pay Attention to Your List
Focus some effort on growing your subscriber list every day. Get in the habit of collecting the email of everyone with whom you are in contact. Do you have former clients that are not subscribed? If so, reach out to them. Are potential subscribers aware of any benefits (like special offers) that may accrue to them by belonging to your subscriber list? Is the sign up form on your site above the fold, on important pages, and simple to use?
Ensure That Your List Is Segmented
Segmenting your list can help you reach the right group of people at the right time. Segmentation can be done by location, by product type, or by past and prospective customers. If necessary, consider adding checkboxes for several newsletter types to your contact form.
Adapt For Mobile Use
The decrease in cost of smart phones and other rapid technology improvements mean mobile sites will continue to grow in 2013. The same holds true for email on mobile devices. In fact, estimates are that within five years almost 80% of US users will be accessing their emails primarily by mobile phone. Remember this when designing emails, so that they are in a mobile-friendly format with a shorter subject line and more easily clickable links.
Start a Dialogue with Your Contacts
From day one let your email contacts know you value them. Send a welcome email as soon as someone opts in. Following the welcome, send an introductory email with pertinent information about preferred products or special offers.
Make it easy for your clients to respond to your email as well as to forward it on to others. Send emails regularly. A quarterly email is great. And holidays offer an opportunity to connect with customers, too.
Tweak, and Follow Up
Consider segmenting your list into two similar populations, then testing different subject lines to see which is more successful. Businessweek had a fascinating article about this kind of A-B testing, which was heavily used by the Obama campaign to great results.
And regardless of whether you do A-B testing or not, a day or two after your email goes out, remember to check your stats to see who and how many actually opened it. This may give you some important feedback on segments to target or what subject line works.