Digital Marketing For Residential & Commercial Contractors
The Digital Marketplace Is Always Changing - Is Your Business Keeping Up?
For service-based companies, the first impression of your business is often your website. To be effective and productive online, your website needs to effectively communicate to potential customers on any device including laptops, phones and tablets. In addition to your website looking professional across these devices it is crucial that your site loads fast and is secure.
Let WebTech help you stay current, while providing both your potential and recurring customers with the best possible user experience.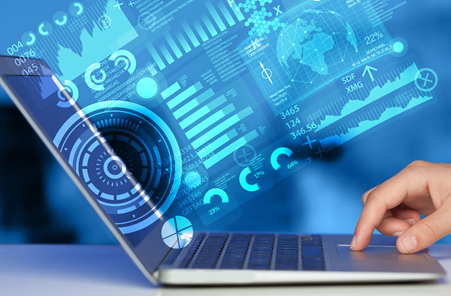 What's Your SEO Score?
Enter a web page address and the keyword or search term you're trying to rank for.

Long Term Success Story : Environmental Turf Management
Hagen, Rosskopf & Earle is a prominent personal injury lawyer in the Atlanta region. We completed multiple site builds for Bruce Hagen, including redesigning the website as the firm grew. WebTech's ongoing marketing strategy for Hagen, Roskopf & Earle includes crafting blog posts, email marketing, content, and SEO recommendations, managing PPC advertising and much more. Our continuous efforts have led to long term traffic and organic lead growth for over 5 years.
What WebTech Brings To The Table
Modern Professional Websites

Your website should be the sharpest tool in your arsenal. After all, companies are usually vetted online first. WebTech builds and maintains smart, professional, fully responsive websites. We can easily support integration with a variety of client portals. We'll also manage your site with regular updates and improvements to help ensure your practice makes an impeccable first impression to your current and potential clients. Browse Our Portfolio.
Smart Social Media Management

From Facebook to Linkedin, your online presence goes far beyond your website. Ideally, your social media profiles will reflect your corporate culture and serve as a way for your company to communicate with a range of audiences, both B2B and B2C. WebTech helps businesses develop and execute social media strategies to engage fans and followers, giving you the change to grow your opportunities exponentially.
Targeted Digital Advertising

Every advertising method is not for every business or campaign. There's a right time, and right way to use Google Adwords, Bing Ads, social media advertising or display ads. Finding your footing in online advertising take patience, experience, online advertising can become a costly experiment, When done correctly, the results can dramatically improve your bottom line.
Professional Current Content

It's important to keep your website, blog and business social media accounts up to date with meaningful and useful content. At Webtech, we believe SEO should be baked into the process of building a website along with ongoing effort of keeping the content on your site fresh. While the effort involved in this process can be daunting, WebTech works to help you formulate a content road map and strategy. We have the resources to generate everything from timely press releases am informative newsletters to expert blog posts and white papers. Our consistent efforts can help you bolster your credibility and establish your firm as the authority in your field.
Analyze the Data

Our team uses analytics to measure the effectiveness of a website and our ongoing marketing efforts. Analytics allow us to identify if we're being successful, efficient, and impactful: we use the data to decide what we're going to do next. So often, marketing companies simply track the data and just share it. At WebTech, we use our years of insights and experience to analyze the data. Download an example report.
The Power of WordPress

Simply put, WordPress is a wonderfully polished tool that saves time and money. There's a reason why it's so popular – it works. Your web platform should make your website easier to manage, not more difficult. WordPress allows for flexibility in design and functionality, and simplifies the process of building and managing content.  At WebTech, we use WordPress to make our client's lives easier.

Short Term Success Story: Actio Security
Fricke & Associates, P.C. is an accounting firm that meets the accounting and tax needs of businesses, entrepreneurs, and individuals. Mr. Fricke came to WebTech after experiencing a security breach with his previous web host. WebTech designed and implemented a secure professional service site for Fricke & Associates that we now host and maintain. We also provide ongoing digital marketing support. Within 6 months, our new website build and ongoing marketing initiatives have led to significant lead activity.
Execute Your Dream Strategy
Let us be your secret weapon
It takes quite a bit of time and effort to complete a complex marketing plan with finesse. WebTech's Marketing team can help you.
Highly Responsive – We're your remote support team, here to help you with your digital needs, every day, right away.
Analytical Expertise – Our recommendations are based on analytical data to improve your overall web presence.
Strategic Planning - We use data to decide what we're going to do next to ensure our actions are efficient and impactful.
Technical Know How – We're tech geeks. No problem is too big or too small for us to handle.
Well Established – We've been designing, building and marketing websites for over 10 years.
Take Off With WebTech Today!