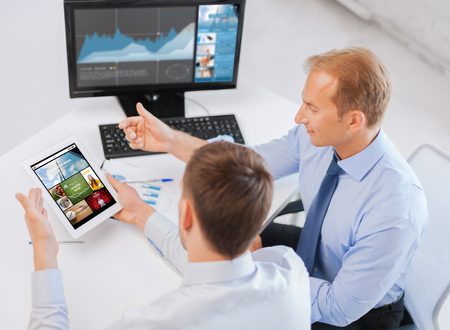 If you're getting started on a new website, it's important to understand how Search Engine Optimization (SEO) affects web traffic to your site. No matter your business, your website is a tool that can be used to generate leads and sales. If your website is well designed, with SEO in mind, those leads and sales will grow exponentially. That said, SEO is not something that can be slapped on after the website is finished. Instead, it must be worked into the design itself.
What is Search Engine Optimization?
Search Engine Optimization (SEO) is the process of getting traffic from the internet using search results on search engines such as Google and Bing. What that means is, if consumer types in "new car sales" into the search box of their preferred search engine, the search engine will come up with suggestions matching those words. If your website is designed properly then your site should show up high on the list.
Why is SEO Important?
This should be pretty obvious. You want consumers to come to your site. With better SEO, website design, search engines will rate your website higher and help direct consumer traffic. Search engines use programs called crawlers. They are specific programs that pick up key words and phrases and organize patterns for searchers. The easier it is for those crawlers to find and pick up the desired keywords and phrases, the higher your search ratings. The higher your search ratings, the more traffic you will get.
How do you incorporate SEO into your design process?
This is the more difficult part of website design. SEO must be incorporated into the website from the beginning. Sure, you might spend a lot of money getting a website that is beautifully designed, but that doesn't guarantee it will do what you want it to do–and that is drive people to your site. Many people are disappointed when they don't show up on searches or their traffic numbers begin to fall after a redesign or putting up a new website. Unfortunately, there is no easy fix that will correct this issue.
Now that we are aware that SEO must be incorporated into the site from the beginning, where do we begin?  Let's start with some fundamentals.
Domains
Create a main domain that makes sense. Sure you can have others but have them redirect to the main site.
Hosting
Be aware of who you host your site with. Most consumers on the internet will wait 5-10 seconds for a site to load before moving on. A fast hosting site will ensure that your page will load quickly.
Content Management System (CMS)
This is the platform your website uses to create the site. WordPress is a very common and well known CMS. Most search engines work well with WP.
Next, we need to look at how the crawlers look at your site. This will determine how easily the keywords and phrases are found. Having SEO parameters built in to your website design makes a big difference in how easily the crawlers can move through your site.
Indexation
How you index your pages are important and you want to make it as easy for the crawlers to do as possible. The index is simply a filing system that the crawlers use to figure out what is on your pages. All pages, images, videos and other related should have text-based indexes organized like a table of contents.
Site Structure
Your website structure is important to the search engine crawlers. If the content is disorganized or complicated, the crawlers may not find specific pages.
Navigation
Like site structure, your website in general needs to be straightforward and uncomplicated. If you have pages that can only be found by using a page search, you might want to re-think your design.
Lastly, you need to make sure that your site is mobile friendly, is easy to use and your site funnels prospective clients to a call to action. By creating a lean, easy to use website and using SEO criteria, you can be sure that your site will be found on all of the most popular search engines. This will increase your traffic, page views and lead to more sales leads.
For more information on how to incorporate SEO into your website design contact WebTech Marketing Services.