Industries We Serve
Although online visibility is industry agnostic – and WebTech's clients cross all industries – we do have a strong presence in some areas. If you don't see your niche below, contact us anyway…we've probably got your customers, partners and/or competitors covered.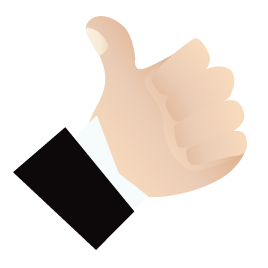 Whether you're a builder, remodeler, landscaper, or plumber, or providing HVAC, roofing, security, insect or other home services, you need your company easily found on the Internet. Customers want to see what you've done, where you work, and even schedule an appointment. Read about the Home Services companies like yours we've helped build online visibility through websites, SEO, and much more.
Accountants, attorneys, doctors, and other professional service providers share both the basics of doing business with them, as well as a lot of information about their qualifications. People want to see your expertise, as well as how easy it is to do business together. As important a website is to you, so is content marketing Internet advertising/PPC. These are just a few of the Professional Services companies who have enlisted WebTech.
Every visitor – and their potential dollars – counts to non-profit organizations. It's critical that your purpose and services "speak" to potential donors who easily contribute and get involved. You also need reach, constantly getting the word about your cause, fundraiser/event, programs, and anything else that helps you raise money. Here are a few of the Non-Profits we've supported.
It goes without saying that technology companies need to look like they know technology. How can you say that you have the "latest and greatest" solution if your website is out of date or not functional? If a customer can't contact you? And, as new software, systems, and services come to market every day – from near and far – you need to be visible. Technology companies who have counted on WebTech are below.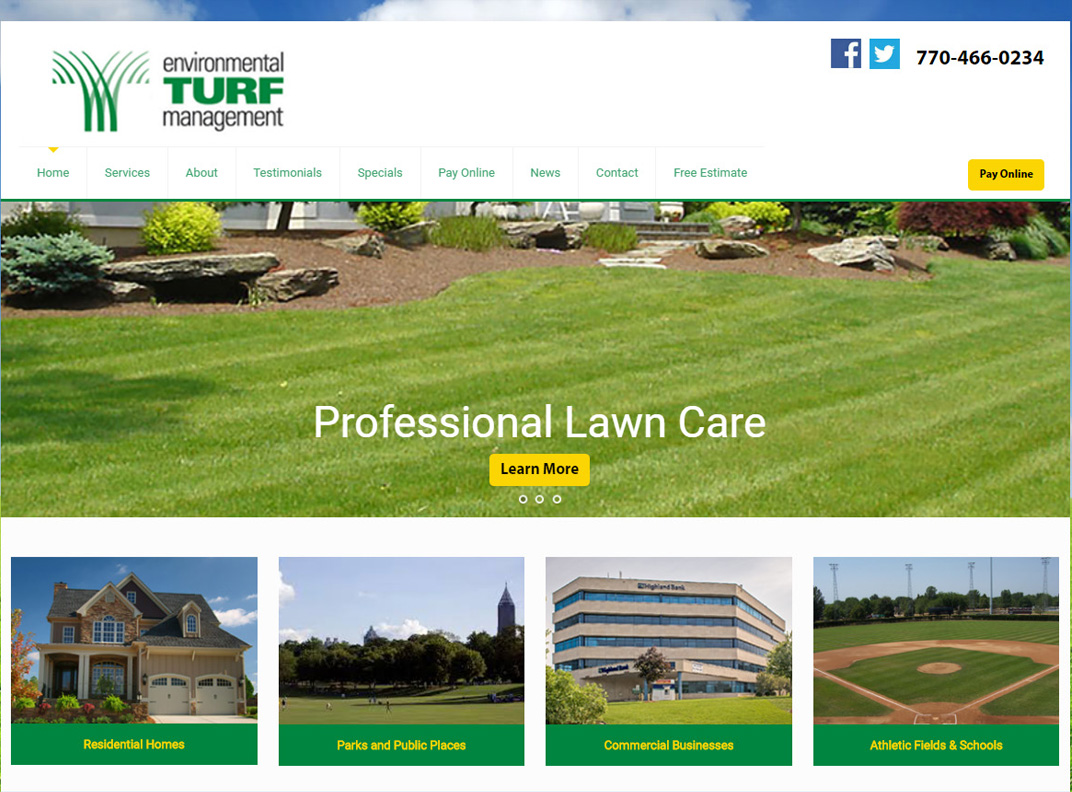 Environmental Turf Management – Lawn Services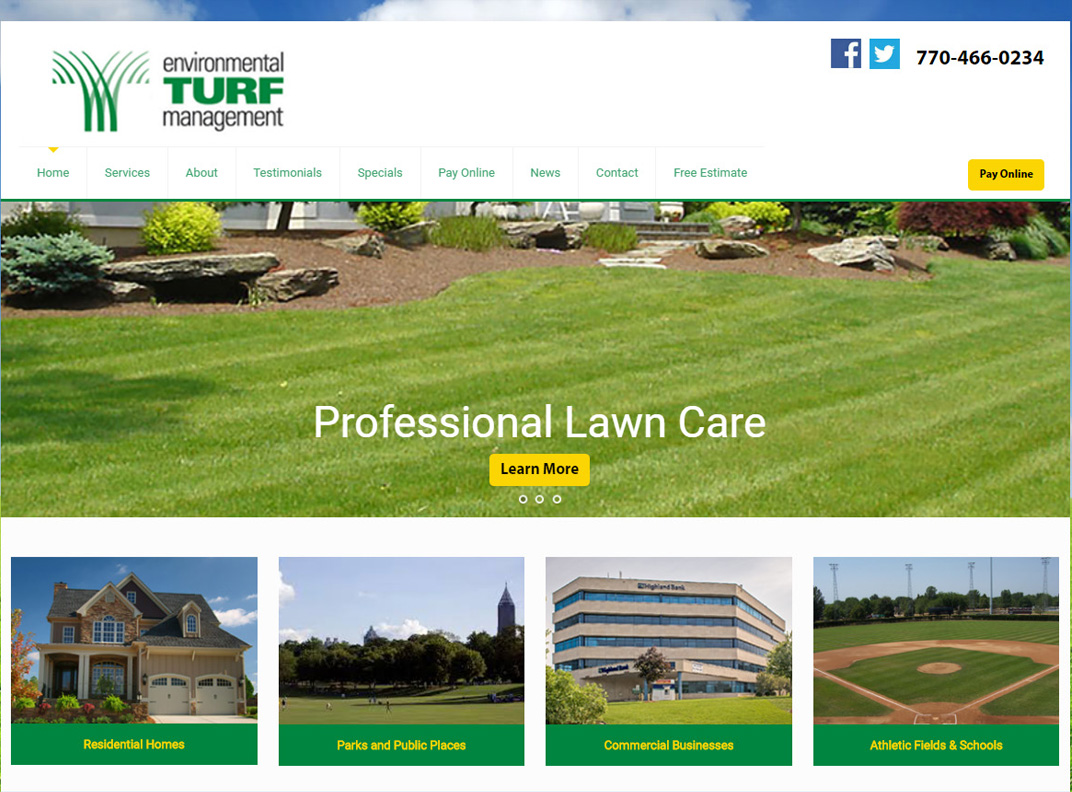 Environmental Turf Management – Lawn Services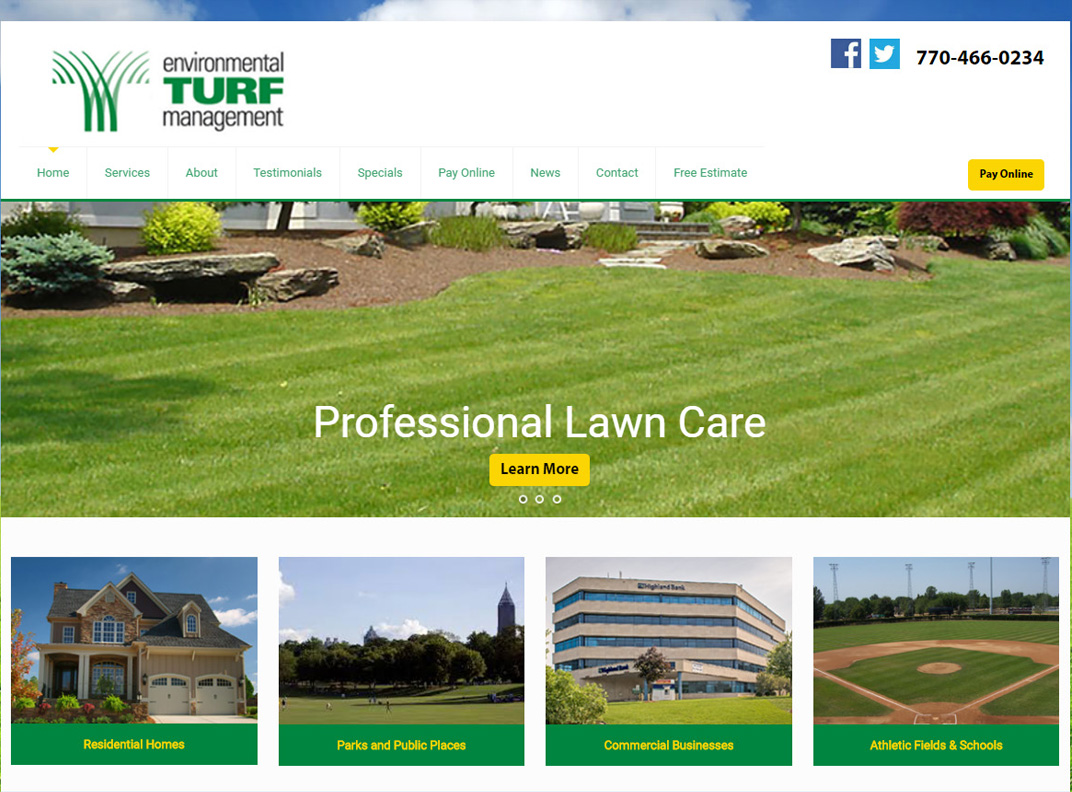 Environmental Turf Management – Lawn Services
Online shopping grows exponentially every day. With work, kids, and social obligations, among many others, people are spending less and less time going to brick and mortar stores. That's good for you, yet also makes your online presence more important than ever. In addition to a website that's easy to navigate and purchase, you have to found. Search engine optimization, Internet marketing/PPC, and many other aspects of marketing on the Web should be considered. See some of these Consumer Goods companies who have counted on WebTech.