Our Website Development Process
WebTech prides itself on designing and developing responsive websites that are technologically up-to-date and having fine-tuned attention to detail. As a strategic, process-oriented team, we've honed a proven 5-step development method for building websites, creating and executing marketing plans and all of our online support. The process streamlines collaboration with clients to fully understand their businesses and needs, and helps ensure that end results are what were planned, expected and within our timelines.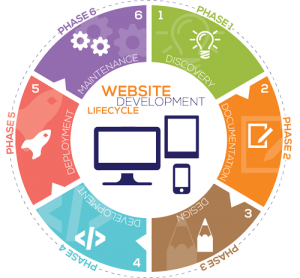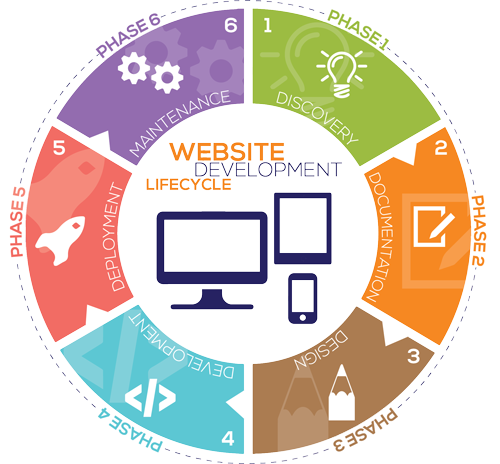 Discovery Phase
Our development team works one-on-one with you to learn about your business, client demographics, needs and preferences to create the most effective website, Internet ad, emails, or other online presence.
Deliverables: site map, competitive analysis & keyword target list.

Documentation Phase
In this phase, WebTech produces key documents for client's review, feedback, and approval. These documents create the blueprint of the functionality and design elements as well as the performance indicators we'll measure to ensure mutual agreement on the scope of work.
Deliverables: functional specifications, design specifications, audience personas & link building strategy

Design Phase
Here we use the blueprint to create the initial "look and feel" for the project. The design continuously evolves with your input and our direction until you love it.
Deliverables: desktop & mobile designs for all page types.

Development Phase
During this heavy lifting stage, our development team incorporates all of the planned functionality and content. We solicit client feedback throughout the development phase to make sure your vision is turning into a reality.
Deliverables: completed alpha website, beta website & QA.

Deployment Phase
Your project undergoes extensive quality assurance testing before we deem development as complete. This is also the phase when our customer support team trains and prepares you with the technology behind the scenes.
Deliverables: New site launched & ongoing marketing commenced!