BEYOND LIKES AND SHARES TO TRUE ENGAGEMENT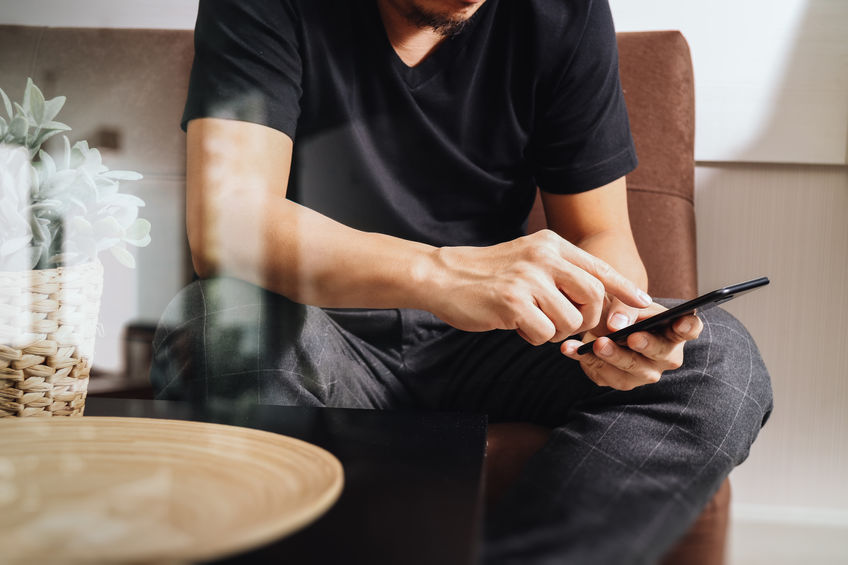 Three-quarters of Facebook users access the platform on a daily basis.

The number of local business pages on Facebook has reached 65 million.

The number of monthly active Instagram users has grown to 1 billion according to the latest social media statistics.

2 billion Likes occur on the platform every day.

LinkedIn now has 590 million users with 260 million of them being active on a monthly basis.

61% engage with content because it's relevant to them.
Activate your fans, don't just collect them like baseball cards."
Jay Baer, Convince & Convert
ENGAGING WITH YOUR CUSTOMERS THROUGH SOCIAL MEDIA MARKETING
Getting your social media campaign strategy down and all the channels humming along effectively with engaging and shareable content takes consistent social listening, great ideas, finely-crafted brand storytelling, and expert-level knowledge of tools like Hootsuite, Zoho Social, and more. That's what we have to offer our social media clients at the WT Digital Agency. Everything from a compelling, overarching strategy, to a detailed content calendar, to the day-by-day social listening and post scheduling, tracking, and analysis. Social media marketing is one of the most cost-effective ways to reach your audience and promote your brand, product, or service - but you have to play by the rules of the medium and your audience.
KNOW THE CHANNEL
Each social media channel, whether it be Facebook, Instagram, Twitter, YouTube, Linkedin, Pinterest, Houzz...whereever your customers hang out online, and whomever or whatever they follow...you need a strategy that aligns with that platform. And it's not just about the character count or hashtag limitations; it's about knowing why people come to those channels in the first place and what kind of content they're looking to find.
KNOW YOUR CUSTOMER
How you speak to your customers and tell your brand story through social media means providing content on their terms, not on yours. You want to have such refined information about your audience that you know the kind of content they want to read, look forward to receiving, and sharing in their feed.
KNOW YOUR COMPETITORS
Understanding what your competitors are accomplishing through social media is a must. Just like in your overall marketing plan, you should put together a thorough competitive analysis. You can learn a lot about your competitors through active social listening.
KNOW WHAT TO MEASURE, MEASURE IT, AND IMPROVE
No matter the type of business you're in, your social media marketing strategy should be driven by data. That tracking and measuring the social media metrics that count. While "likes" and shares are a good start, they're only vanity metrics that don't account for meaningful engagements, conversions, or sales. What good are countless followers if they aren't impacting your business and bottom line?
The metrics that determine engagement are critical to building meaningful, lasting relationships with your audience. Here are some additional parameters to be sure you're tracking:
Post Reach - measures the number of unique users who saw your post;
Clicks - the number of clicks on your content, company name or logo;
Engagement - the total number of social interactions divided by the number of impressions;
Hashtag performance - the trending or most frequently-used hashtags for your subject;
Organic and paid likes - are defined from paid or organic content;
Sentiment - the measurement of how users reacted to your content, brand or hashtag;
Creating and implementing an active social media marketing strategy is all about the metrics, and more importantly, the analysis of the data to make improvements to your plan.
KNOW HOW TO PRODUCE ENGAGING CONTENT
It's vital that you center your social media marketing strategy around great content. Creating and curating social media content that engages your audience is critical. Your social media goals and overall brand strategy can help you determine what to publish. You most likely understand which channels fit your audience. You've probably followed a lot of social media yourself by now. Whether it's a favorite celebrity, athlete, entertainer, brand, or product, you've seen quite a lot of content. Just think about that for a moment. What content motivates you to like and share it? What makes you a passionate follower of a specific brand?
In social media, it's all about arresting words and compelling images. Beautifully combined graphical vignettes that make you stop - take notice - and engage. And right now, it's becoming more and more about video content. Whether through more long-form video content like YouTube demonstration videos, or quick Instagram Stories, video is the most engaging content online.
Successful, engaging social media can be a bit overwhelming, and that's why we're here to help. From picking the right images and captions to finding the balance between promotion and personality, there's a lot to mull over. Let us put together a strategic plan and get you engaged with your audience! Just click here to get in touch, or call 404-348-4921.
READY TO TAKE YOUR MARKETING EFFORTS TO THE NEXT LEVEL?
Let's get together and discuss your ongoing marketing efforts and how the WT Digital Agency can help you increase results and ROI.
WE'VE GOT A LOT OF GREAT IDEAS TO SHARE!
Please complete and submit to receive our monthly newsletter containing valuable digital marketing tips, trends, and information.
Newsletter Sign Up
Newsletter Sign Up Form