WHO ARE YOU, WHAT DO YOU DO, AND WHY SHOULD I BUY FROM YOU?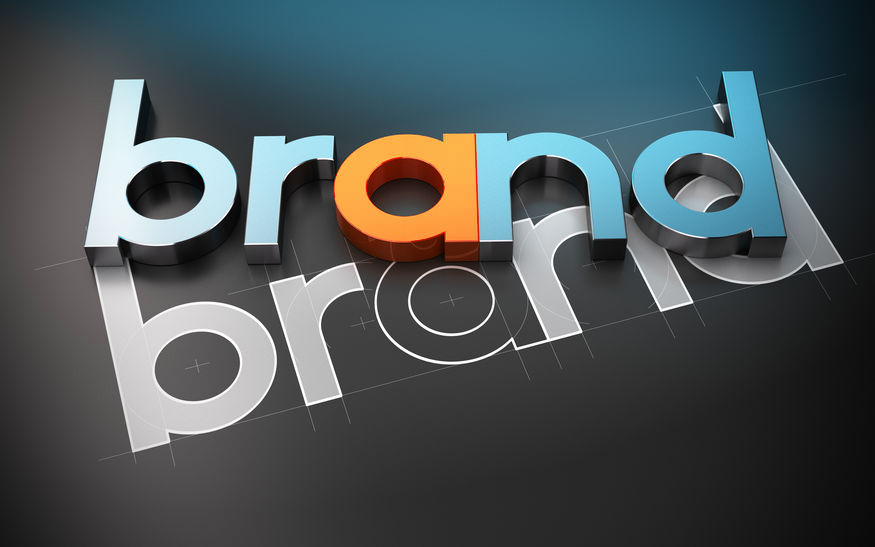 Your brand is your promise to your customers.

It's what they identify with when they think of your company.

Make sure it reflects your company's aesthetic or aspirations.

Keep the design clean and simple.

Maintain consistency in all mediums.

Don't be afraid to get creative.
Determine who you are and what your brand is, and what you're not. The rest of it is just a lot of noise."
Geoffrey Zakarian, American Chef & Restaurateur
HOW TO BUILD AND DIFFERENTIATE YOUR BRAND IN YOUR MARKETPLACE
There's a lot of information out there these days about branding, especially in the area of "personal brands." At the WT Digital Agency, we take a very straightforward and fundamental approach to brand identity, positioning, and storytelling. And we follow the age-old axiom that a company lives or dies based on brand awareness.
First and foremost, your brand is far more than just your logo. Your brand is your promise to your customers. It's a physical representation of your business philosophy, vision, mission statement, and values all immortalized in an instantly recognizable and relatable graphic element.
Our creative director, Gary Hopkins, has a tremendous amount of experience in branding for both large and small businesses. Gary began his career apprenticing under an icon in consumer branding, his father, Frank Hopkins. His father's experience includes crafting the Totes® umbrellas, Hilton® Hotels, DeLorean® Motor Cars, Pringles® Potato Chips brands, and countless more. Gary's philosophy on branding comes from this intensive training and further experience running his own advertising and branding firm for 18 years. Suffice it to say; we've adopted it here at WT.
Quite simply, small and medium-sized business should adhere to the same principles that make large, international consumer brands successful. And it's not as difficult or expensive as you might imagine.
HIRE A PROFESSIONAL
Hire a brand development professional. Always. You may think that any graphic designer or even anyone with the right software can create your brand. That idea is not accurate. For a brand identity that goes beyond trend, lasts more than a couple of years before looking stale, and adequately represents the depth of your business, you need a professional brand designer. And when you do hire one, listen to them. They are trained to give you an "outside in" view on your business and translate that into a brand plan that will work for your business over the long haul.
BE CONSISTENT
Once you have your brand identity, be consistent in its usage. Get it right once then repeat it! A good brand designer should give you a complete "brand standards" manual to cover all types of media. Nothing undermines your brand equity and makes gaining traction with it harder than inconsistent usage. If it's blue one day and green the next it just won't serve your needs in the long run.
Your brand says everything there is to say about your business at a glance. It's the flag you rally your team around every day. You want a brand identity that fits your business like a well-tailored suit, not something off the rack! At WT, we can assist you in all aspects of brand development. From developing your vision and mission statements, positioning copy, as well as the brand imagery itself.
If you're ready to take the next step in elevating your brand to represent all aspects of your business give us a call at 404-348-4921 or click here and let's get a meeting on the calendar!
READY TO TAKE YOUR MARKETING EFFORTS TO THE NEXT LEVEL?
Let's get together and discuss your ongoing marketing efforts and how the WT Digital Agency can help you increase results and ROI.
WHAT OUR VALUED CLIENTS HAVE TO SAY
Very professional, organized, pro-active and kept the project on track, leading us thru to the completion of the roll-out on time. Excellent service.
Jim Mckinney, Owner
Peachtree Movers
WT Digital has helped my businesses over the years to be more web savvy. Especially in regards to optimization and positioning. I would highly recommend him to other businesses who are trying to create or maximize their web presence.
Ken Thomas, CEO
Envisor Consulting
WT Digital has completed our website and from its launch, all we are getting are compliments and excellent feedback on this new website. Working with WT Digital and his team was seamless and stress-free. Highly recommend.
Guy Tessler, President
Conexx
I cannot say enough good things about this company - and most importantly, the staff. Everyone that I have worked with - has been most knowledgeable, competent in the position they represented and courteous to work with - I have been a customer/client there for a number of years - and plan to stay indefinitely
Walter Hotz, Owner
BOE Tax Appeals
WE'VE GOT A LOT OF GREAT IDEAS TO SHARE!
Please complete and submit to receive our monthly newsletter containing valuable digital marketing tips, trends, and information.
Newsletter Sign Up
Newsletter Sign Up Form