ROCK-SOLID, 100% UPTIME, FULLY-MANAGED HOSTING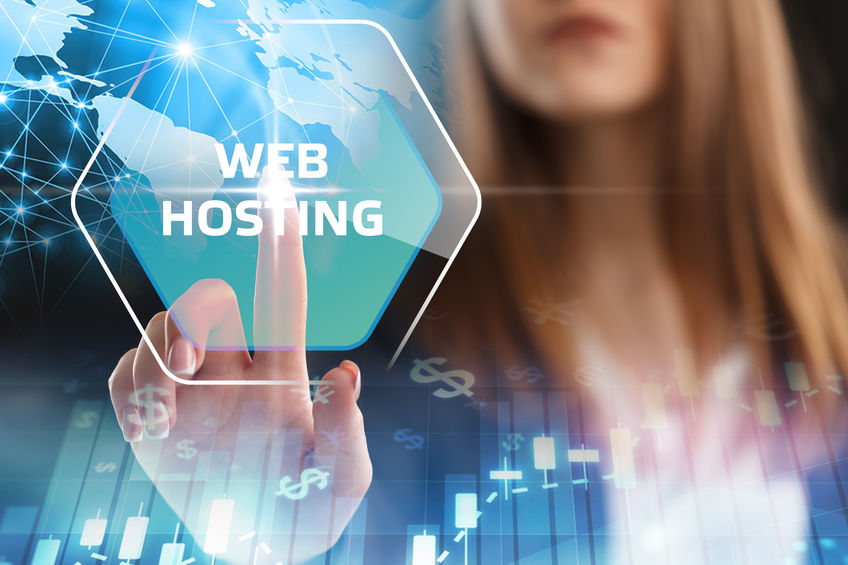 More Than 20 Years Serving Customers

#1 Industry's BEST Customer Loyalty

30,000+ Customers in Over 130 Countries

500,000+ Sites Under Management

500+ Hosting Professionals On-site
The factory of the future will have only two employees, a man, and a dog. The man will be there to feed the dog. The dog will be there to keep the man from touching the equipment."
Warren G. Bennis
OUR HOSTING PARTNER PROVIDER

SECURE, ROBUST, MANAGED HOSTING TO KEEP YOUR WEBSITE HUMMING
At WT Digital, we take care of all of the details of your website including offering an extremely robust, managed-hosting solution through Liquid Web - one of the world's leading hosting providers. When you partner with us, you have access to this world-class, secure, and stable managed-hosting platform on our dedicated, Liquid Web sonar-monitored servers. WT delivers streamlined, reliable hosting packages that we integrate into the total web solutions we offer our clients so they can concentrate on satisfying the needs of their growing businesses.
THE BENEFITS OF MANAGED HOSTING
Server hosting, like all business expenses, should meet your minimum requirements and strike a balance between price and function. Rather than finding the cheapest solution and ticking it off the to-do list, you can choose a hosting provider that will add value to your organization.
Just like with anything, you get what you pay for with web hosting. While you may not need to pay the premium cost for a server, it is vital to at least have the essential management covered by a reliable and established service provider. This will maximize the value of your investment and provide you returns in the form of uptime, viewership of your site, and income if you are in the eCommerce industry.
STICKER PRICE VS. TOTAL COST OF OWNERSHIP
The cheapest web hosting available offers bare-bones service and generally does not include the features to meet the minimum requirements of running a web server. Necessities like firewall protection, a server control panel, and backups are generally hidden costs that are added on after the fact, in addition to the base hosting price. The real cost of the cheapest servers includes the extra expenditures of these add-ons and more. Liquid Web through WT Digital offers several backup strategies with multiple layers of protection, painless recovery options, and flexible scheduling.
SELF-MANAGED SERVERS CAN BE EXPENSIVE AND VULNERABLE
Even more expensive than the software needed to make a server secure, manageable, and reliable, is the cost of actually managing the server. If you decide to manage the server yourself, you will incur the additional cost of hiring a server administrator or adding the task onto your IT professional that may already be overburdened. It is crucial to determine if you have the additional resources to pay for this person, or if the IT professional already working for you has the resources to take on the extra tasks that managing a server can entail. For most businesses, a small investment in a managed server hosting solution ensures that IT staff deliver the highest value to the team, and non-IT staff can perform their jobs without being hindered by delays from IT. With server providers like Liquid Web that offer fully managed hosting, pricing is transparent and includes the proactive monitoring and management, guaranteed uptime and support from Helpful Humans that let your team reach its business goals.
RISK AND CONSISTENCY
In addition to the predictable extra costs that a cheap hosting solution incurs, there is a range of potential hidden costs. Downtime, data breaches, performance issues, and support delays can have significant direct and indirect costs and are all too common for businesses relying on cheap web hosting service.
The importance of consistent website performance, for instance, is easy to overlook. According to marketing analytics firm Kissmetrics, 40 percent of consumers abandon a website that takes more than 3 seconds to load, and a single second delay in response time can reduce conversions by 7 percent.
Security breaches are also costly, especially compared to a good server host. The average cost of a security breach to a small or medium sized business is $86,500, according to a study from Kaspersky Labs. This means that a single incident on a server hosted by a slow-to-respond provider will wipe out years worth of potential savings.
While it may be tempting to try to save money by finding the server with the lowest price, this approach can fail to deliver the intended benefit while costing more in the long run. Paying a little more each month for quality managed web hosting provides more value to your organization, ensuring website performance while saving employees' time. The contrast between cheap hosting and high-value service providers becomes striking when an issue arises. When those who choose based solely on price are left standing beside a smoking wreck at the side of the road, a web host like Liquid Web earns its reputation for excellent value by providing services like protection against malicious attacks and Helpful Humans who answer customer support calls, keeping your business running smoothly.
As a Liquid Web agency partner for over five years, WT Digital can help you with the best hosting solution for your business. Just click here to get in touch, or call us at 404-348-4921. We'd be happy to sit down with you and discuss the best hosting solution for you.
READY TO TAKE YOUR MARKETING EFFORTS TO THE NEXT LEVEL?
Let's get together and discuss your ongoing marketing efforts and how the WT Digital Agency can help you increase results and ROI.
WHAT OUR VALUED CLIENTS HAVE TO SAY
Very professional, organized, pro-active and kept the project on track, leading us thru to the completion of the roll-out on time. Excellent service.
Jim Mckinney, Owner
Peachtree Movers
WT Digital has helped my businesses over the years to be more web savvy. Especially in regards to optimization and positioning. I would highly recommend him to other businesses who are trying to create or maximize their web presence.
Ken Thomas, CEO
Envisor Consulting
WT Digital has completed our website and from its launch, all we are getting are compliments and excellent feedback on this new website. Working with WT Digital and his team was seamless and stress-free. Highly recommend.
Guy Tessler, President
Conexx
I cannot say enough good things about this company - and most importantly, the staff. Everyone that I have worked with - has been most knowledgeable, competent in the position they represented and courteous to work with - I have been a customer/client there for a number of years - and plan to stay indefinitely
Walter Hotz, Owner
BOE Tax Appeals