CONTENT: THE CORE OF ALL MARKETING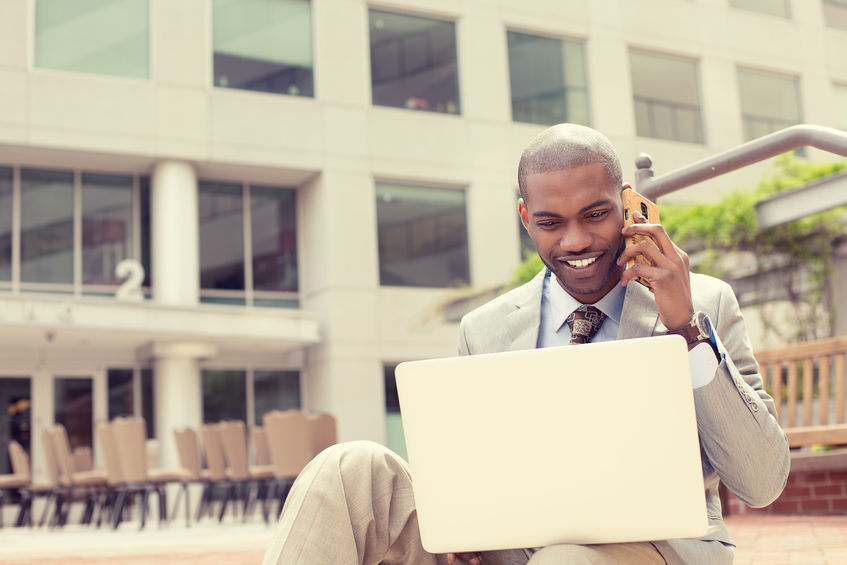 According to the Content Marketing Insitute, digital content marketing stats show that:
72% of marketers say content marketing increases engagement.

72% say it has increased the number of leads.

64% of marketers want to learn how to build a better content strategy.

63% of businesses don't have a documented content strategy.
Real content marketing isn't repurposed advertising, it is making something worth talking about."
Seth Godin
COMPELLING CONTENT DRIVES USER ENGAGEMENT
Today, digital content marketing is at the forefront of just about every marketing initiative whether it be through your website, landing pages, social media engagement, blog posts, RSS feeds, YouTube or Vimeo videos, and much more. The Content Marketing Institute has what we feel here at WT is the perfect description, "Content marketing is a strategic marketing approach focused on creating and distributing valuable, relevant, and consistent content to attract and retain a clearly defined audience — and, ultimately, to drive profitable customer action."
CONTENT VALUABLE TO YOUR AUDIENCE
Let's start with the concept of "valuable" content. There is a lot built into that meaning, but the essential message to marketers is that your content must be valuable to the audience you're trying to reach with your brand, product or service. Deeper down that means you have segmented your audience, and tailored your positioning and messaging specific to each segment. Designing your content with this in mind pays dividends.
RELEVANT CONTENT
According to the CMI, regardless of what type of marketing tactics you use, content marketing should be part of your process, not something separate. Quality content is part of all forms of marketing:
Social media marketing: Content marketing strategy comes before your social media strategy.
SEO: Search engines reward businesses that publish quality, consistent content.
PR: Successful PR strategies address issues readers care about, not their business.
PPC: For PPC to work, you need great content behind it.
Inbound marketing: Content is key to driving inbound traffic and leads.
ENGAGING CONTENT
Ultimately, you want to engage your customers so intensely customers that they look forward to receiving it and can't wait to share it. Imagine the impact on your business if your customers become your biggest advocates out there in the digital realm. What if when they received your email, they read it entirely and forwarded it to their friends or colleagues? What if when your customers visit your website, they spend 15, 30, even 45 minutes perusing it? High-quality content keeps eyeballs and brains engaged! And when you have that, you can market just about anything.
No matter what your goals are for your content, WT Digital can help you accomplish them. We can produce a content strategy that increases brand awareness, generates and nurtures leads into conversions, and maintains long-term customer loyalty. Let's sit down and discuss your website from a user's perspective today. Just click here to get in touch, or call 404-348-4921.
LEARN MORE ABOUT PRODUCING DYNAMIC CONTENT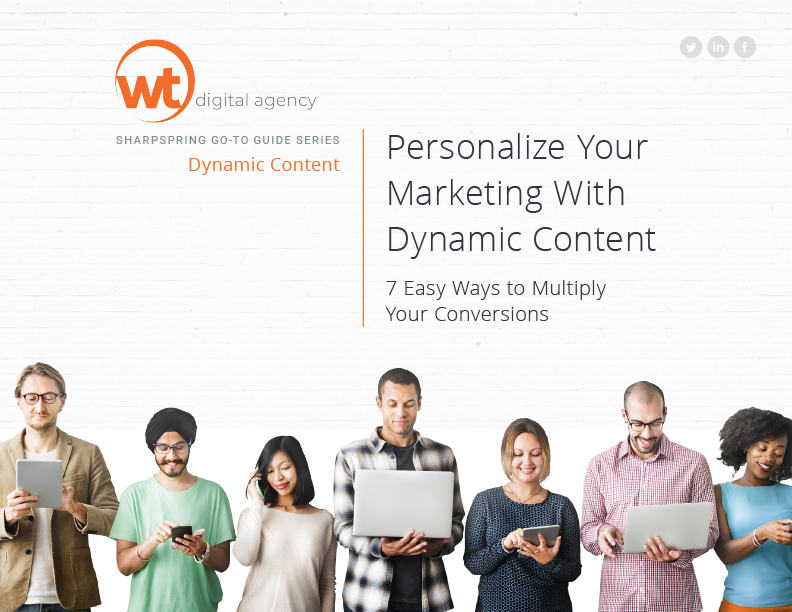 Download our Go-To Guide on Dynamic Content
For businesses involved in digital marketing, producing relevant and engaging content is paramount. At the leading edge is Dynamic Content.
We're here to help you get familiar with some essential content marketing concepts. Download this go-to guide to get started with Dynamic Content.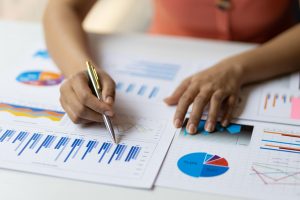 Analyzing and reporting key performance indicators (KPIs) for these websites is essential for measuring their success and making informed decisions.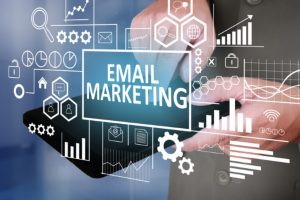 Mailing lists may seem "old-school" to many business owners because email has been around for so long. However email marketing, on average, still performs significantly better than most (if not all) forms of marketing – digital or otherwise and delivers a much higher ROI.
READY TO TAKE YOUR MARKETING EFFORTS TO THE NEXT LEVEL?
Let's get together and discuss your ongoing marketing efforts and how the WT Digital Agency can help you increase results and ROI.