CRM & MARKETING AUTOMATION - A GAME CHANGER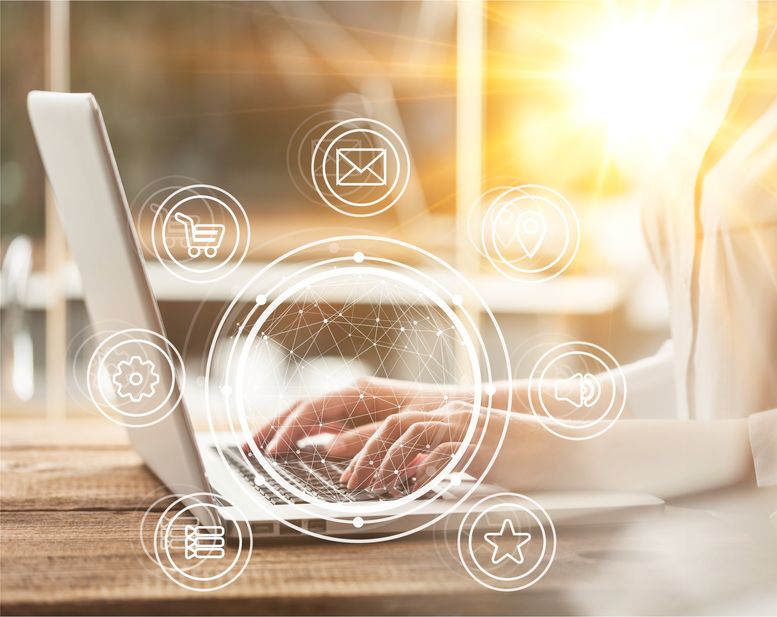 Generate more leads by identifying anonymous web visitors and capturing them with forms, so your sales funnel stays full.

Increase the number of qualified leads by nurturing all leads with personalized content.

Drive more sales by identifying sales-ready leads for the sales team, and helping them follow up as fast as possible.

Improve up-selling and cross-selling by developing and retaining existing customers.

See comprehensive ROI for every marketing tactic by tracking the entire sales process from end-to-end.
Patronage by loyal customers yields 65 percent of a typical business' volume."
American Management Association
WT DIGITAL IS A SHARPSPRING AGENCY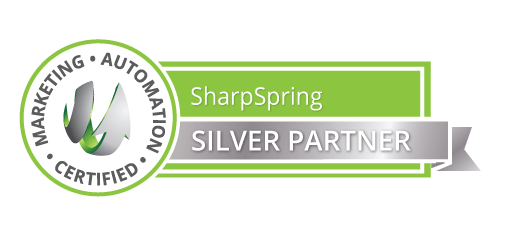 NURTURE YOUR CUSTOMERS THE WAY YOU WANT TO BE NURTURED
It's not CRM vs. Marketing Automation anymore...it's all-in-one with SharpSpring CRM and Marketing Automation solution from WT Digital Agency. WT Digital is a SharpSpring Certified Silver Partner and as such can help you set up and use this extremely robust marketing automation solution to drive and nurture leads. Then use the built-in automated CRM to manage the pipeline, log sales activity and close deals.
MORE PRODUCTIVITY, MORE SALES
Easily visualize and manage your pipeline in an intuitive interface. Visualize your entire pipeline in the SharpSpring CRM's intuitive drag-and-drop interface. Seamlessly track opportunities. Customize deal stages, fields, filters and more to manage your unique sales process.
STREAMLINED INTERFACE, UNLIMITED USERS
Seamlessly add new users as your team grows. Say goodbye to the bulky features that can make a CRM complicated. Instead, SharpSpring's streamlined CRM and marketing automation includes just what you need – even unlimited users. Yep, unlimited. You shouldn't be penalized for growing your team, so whether you have two users or 200, you're good.
CUSTOMIZABLE PIPELINE
Drag and drop opportunities to tailor the pipeline to your exact needs. Every potential sale is an 'opportunity' you want to track. With the SharpSpring CRM, you can quickly drag and drop opportunities from one pipeline stage to the next throughout the sales cycle.
Pipeline stages are customizable to meet the needs of every business niche. The number, order, name, default probability and description of the stages can all be adjusted to fit your exact needs.
ACCESS FROM ANYWHERE WITH MOBILE CRM
Explore your contacts, leads, and opportunities on your favorite mobile device. View your pipeline from anywhere.
Whether you're always traveling or just need to brush up on a particular lead before a critical meeting, the SharpSpring mobile CRM app ensures you can view, edit and add on the go.
Get it from the Apple App Store or on Google Play.
ACCOUNT-BASED MARKETING
Easily track accounts with automated CRM software. Stay organized by combining contacts that share the same email domain into one account, so you have a centralized place to maintain employee information for each company you work with. Easily group your clients and create customer segments to communicate effectively.
ACCURATELY REPORT AND FORECAST
Easy reporting and forecasting in an affordable CRM. Get conversion reports, pipeline reports, activity reports, follow-up reports, and projection/performance reports. Easily apply filters to each report to evaluate the performance of a specific salesperson or your team as a whole. Measure your current sales success and accurately forecast future performance.
END-TO-END ROI ON EVERY SALE
See the whole picture with reports from CRM and marketing automation in one. Make it easy for everyone on your team to be on the same page and have full visibility of ROI. The sales and marketing teams can work together – on the same platform and toward the same goals – with SharpSpring marketing automation and CRM from WT Digital. We'd enjoy the opportunity to sit down with you and discuss how SharpSpring can be the game changer your business needs. Just click here to get in touch, or call 404-348-4921.
LEARN MORE ABOUT CRM & MARKETING AUTOMATION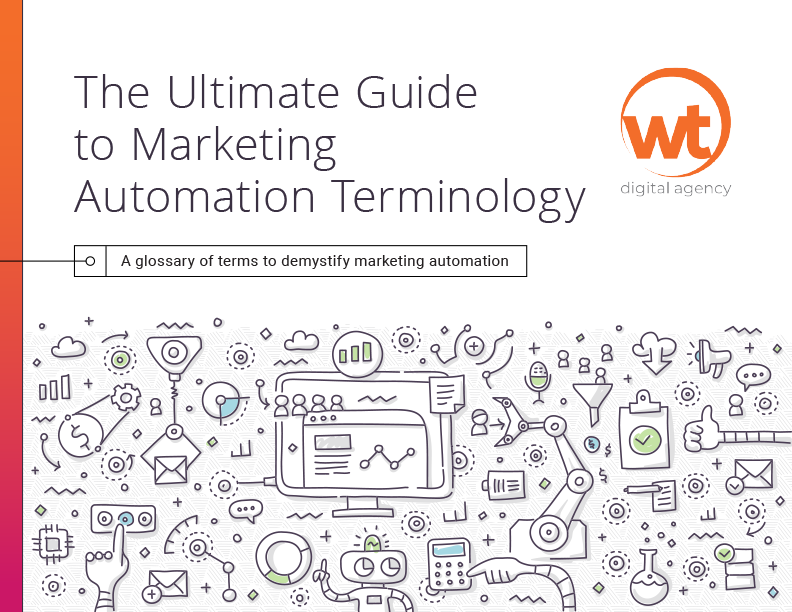 Download our eBook on CRM and Marketing Automation
For businesses involved in digital marketing, marketing automation has quickly become a game-changer. Customizable and scalable CRM and Marketing Automation platforms are available to businesses of just about any size.
We're here to help you get familiar with some essential automated marketing and sales concepts. Breeze through this guide to learn the terms you need to know.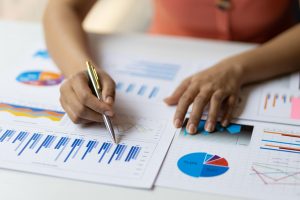 Analyzing and reporting key performance indicators (KPIs) for these websites is essential for measuring their success and making informed decisions.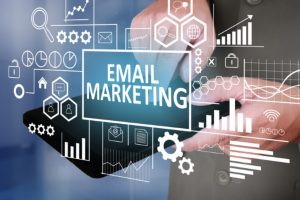 Mailing lists may seem "old-school" to many business owners because email has been around for so long. However email marketing, on average, still performs significantly better than most (if not all) forms of marketing – digital or otherwise and delivers a much higher ROI.
READY TO TAKE YOUR MARKETING EFFORTS TO THE NEXT LEVEL?
Let's get together and discuss your ongoing marketing efforts and how the WT Digital Agency can help you increase results and ROI.
WE'VE GOT A LOT OF GREAT IDEAS TO SHARE!
Please complete and submit to receive our monthly newsletter containing valuable digital marketing tips, trends, and information.
Newsletter Sign Up
Newsletter Sign Up Form