WEB DESIGN WITH THE USER IN MIND
Discovery Phase - Our development team works one-on-one with you to learn about your business, client demographics, needs, and preferences to create the most effective website, digital ads, emails, or other online presence.

Deliverables: Site map, competitive analysis & keyword target list.

Documentation Phase - In this phase, we produce key documents for client's review, feedback, and approval. These documents create the blueprint of the functionality and design elements as well as the performance indicators we'll measure to ensure mutual agreement on the scope of work.

Deliverables: Functional specifications, design specifications, audience personas & link building strategy.

Design Phase - Here we use the blueprint to create the initial "look and feel" for the project. The design continuously evolves with your input and our direction until you love it.

Deliverables: Desktop & mobile designs for all browser types.

Development Phase - During this heavy lifting stage, our development team incorporates all of the planned functionality and content. We solicit client feedback throughout the development phase to make sure your vision is turning into a reality.

Deliverables: Completed alpha website, beta website & QA.

Deployment Phase - Your project undergoes extensive quality assurance testing before we deem development as complete. This is also the phase when our customer-support team trains and prepares you with the technology behind the scenes.

Deliverables: New site launched & ongoing marketing commenced!
WEBSITES DESIGNED TO CONVINCE AND CONVERT CUSTOMERS
A website can mean so many things to so many people. At the bare minimum, it tells your visitors the basics about your brand, solutions, and company. Take it up a notch, and you're using it to inspire prospects to contact you and learn more. And in today's e-commerce driven world, websites are also used to buy and sell products and services.
All of these purposes require user-friendly websites that are easy to understand and navigate, leading visitors to the place you want them to go. Every day, WT Digital focuses on this very need, helping clients design, develop, deploy, and maintain websites that inform and update, increase awareness, and add new customers.
A home services or professional services organization? You'll likely want people to schedule an appointment. Non-profit? Incenting folks to donate is your crucial priority. Consumer goods? It's time to buy. No matter what the requirement, the WT Digital Agency can help.
WEBSITE DEVELOPMENT SERVICES
At WT, we like getting it right. We start by understanding and analyzing your brand and targets to create appealing layouts and designs. We build creative, mobile-responsive websites that yield user-friendly experiences with fewer bounces, and more click-throughs and conversions.
Whether you need custom functionalities or a basic brochure website, our expert developers will create and support a seamless solution that best suits your brand and needs.
We design websites with lead capture in mind. Our analytics process allows us to track activity and site usage. We develop unique, custom forms for capturing leads. Our SEO, content, design and user experience (UX) recommendations are all incorporated into where and how we capture leads on your website.
RESPONSIVE DESIGN
Right now, potential customers are looking for your product or service. They're searching from their mobile phones, tablets, laptops or multi-screen desktop set-ups of various screen sizes and settings. With so many options, a responsive design must be top of mind. We know what it takes to make sure your website looks great on all devices.
WORDPRESS DEVELOPERS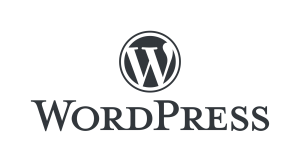 Our website development team has a passion for technology and trends. We develop WordPress sites to give customers a competitive advantage. Your web platform should make your website easier to manage, not more difficult. That's WordPress. This versatile platform allows us to build custom designs and applications as well as easily integrate unique functionalities or third party applications.
Most importantly, WordPress creates a solid foundation for a scalable, well organized and optimized website. We take full advantage of the WordPress CMS system to build and organize your content to maximize SEO performance.
Let's get together and discuss your website from a user's perspective today. Just click here to get in touch, or call 404-348-4921.
Design is a funny word. Some people think design means how it looks. But of course, if you dig deeper, it's really how it works."
Steve Jobs
WHAT OUR VALUED CLIENTS HAVE TO SAY
Very professional, organized, pro-active and kept the project on track, leading us thru to the completion of the roll-out on time. Excellent service.
Jim Mckinney, Owner
Peachtree Movers
WT Digital has helped my businesses over the years to be more web savvy. Especially in regards to optimization and positioning. I would highly recommend him to other businesses who are trying to create or maximize their web presence.
Ken Thomas, CEO
Envisor Consulting
WT Digital has completed our website and from its launch, all we are getting are compliments and excellent feedback on this new website. Working with WT Digital and his team was seamless and stress-free. Highly recommend.
Guy Tessler, President
Conexx
I cannot say enough good things about this company - and most importantly, the staff. Everyone that I have worked with - has been most knowledgeable, competent in the position they represented and courteous to work with - I have been a customer/client there for a number of years - and plan to stay indefinitely
Walter Hotz, Owner
BOE Tax Appeals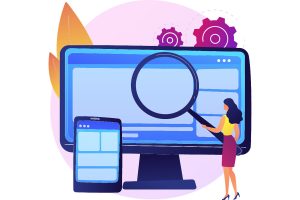 In the digital age, authorship plays a crucial role in establishing credibility and authority, particularly for websites and blogs. An effective author bio can significantly enhance your SEO and content optimization efforts. This article delves into what an author bio is, its importance, and how to craft one, along with specific SEO and content optimization…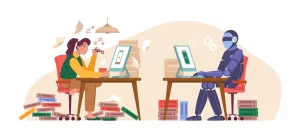 In an era where content is king, the kingdom has become crowded. With the surge in artificial intelligence (AI) capabilities, content creation has become accessible to virtually anyone with a computer, leading to an unprecedented uptick in the amount of content being submitted to the web. Google, the gatekeeper of online information, faces the monumental…
READY TO TAKE YOUR MARKETING EFFORTS TO THE NEXT LEVEL?
Let's get together and discuss your ongoing marketing efforts and how the WT Digital Agency can help you increase results and ROI.