E-COMMERCE: SEARCHES TO CLICKS TO PURCHASES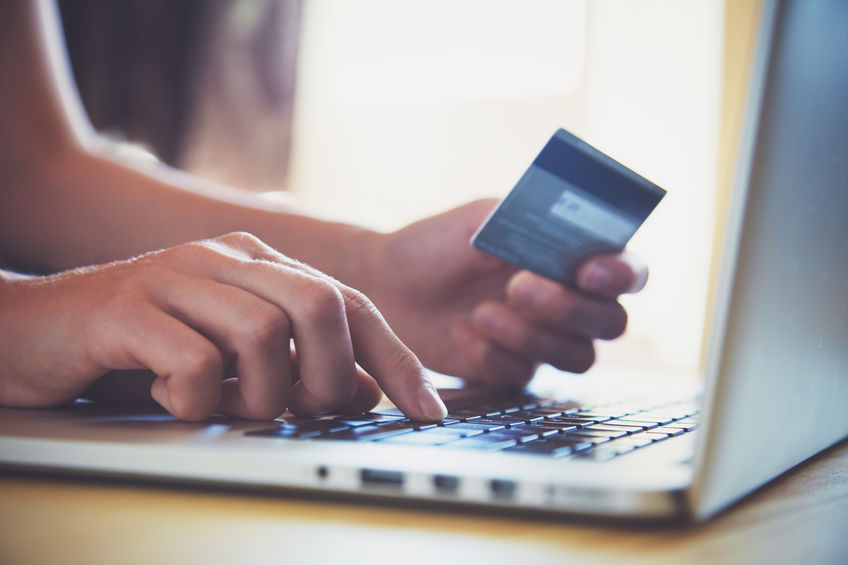 There were 1.66 Billion global digital buyers in 2017. (Statista)

Generation X shop more online than Baby Boomers and Millennials. (KPMG)

In 2018, E-Commerce sales accounted for 11.9% of all retail sales worldwide. (Statista)

As of Q2 2018, 2.86 Percent of E-Commerce website visits converted into purchases. (Statista)

In Q3 2018, smartphones accounted for 61% of retail site visits worldwide. (Statista)
You can't wait for customers to come to you. You have to figure out where they are."
Paul Graham, YCombinator
INTEGRATED E-COMMERCE SOLUTIONS




For your e-commerce website to perform at the highest level and maximize ROI, you need a very simplified and streamlined experience for your customers. Your site must guide online shoppers through the initial purchase, maximize total cart, provide simple, secure transactions, and grow online revenue. In short, your e-commerce website needs to fire on all cylinders.
AT WT Digital, e-commerce websites are one of our specialties. And not just building and maintaining the website and e-commerce platform itself. We also get into the overall site and product organization, purchase analytics, shipping calculators, and much more. We understand how to implement and integrate the latest e-commerce platforms such as BigCommerce, WooCommerce and Shopify, and payment gateways such as Authorize.net. And most importantly, we help your site's visibility and search engine rankings to reach more customers who are ready to purchase.
MAKE THE EXPERIENCE SIMPLE
Online consumers are demanding more straightforward and more streamlined shopping experiences. You no longer have the luxury of multiple clicks to build a cart and checkout. Quite simply, Amazon has changed all of that. Your customers expect to quickly and easily find what they want and purchase it in a snap. The way you organize your e-commerce offerings, the overall purchase journey, site mapping, menu layouts, and overall site architecture all play pivotal roles in maximizing the sell-through on your website.
PRESENT PRODUCTS CLEARLY, CLEANLY
Nothing says that you don't care about your customer more than poor-quality product photography. Not taking the time to produce quality photographic images from all angles, and better yet combine them with demonstration videos, can hurt your online sales. Just think about your online shopping experiences. Take that perspective and combine it with the data about your customers' browsing and purchasing habits. Make sure your visual product presentation (photographs and videos) aligns with their expectations and yours as a consumer.
Product descriptions, specifications, and dimensions should be easy to understand. And proofread and correct all typos! You have to provide all of the information necessary for your customer to choose to buy it from you, not from another website that offers more detailed or complete information. If you have downloadables or links to owner's manuals or other data sheets, make sure the links work and do not detract the user from making the purchase. Make the price visually more significant than the rest of the description - with any quantity breaks, discounts, shipping and payment methods easy to understand. Adding purchase to the cart, including any suggested add-on items, and completing the transaction should be swift and painless. Most e-commerce platforms organize and format a lot of this information for you, but still require you input sufficient information into the system.
PRODUCT REVIEWS CAN SEAL THE DEAL
Most shopping cart, e-commerce platforms allow you to incorporate user reviews. Positive reviews of how other online shoppers have interacted with your business and reviews of your products can have a significant effect on online sales. Shoppers now expect a plethora of online reviews. It makes clicking the "complete my purchase" button all the easier for your customer. Don't forget to add this vital element of the online shopping experience to your website.
YOUR WEBSITE IS A BUYING DESTINATION
Just like a brick and mortar store location, your website is a buying destination. How well you treat your customers online, from the overall shopping experience to the presentation of your products, to the ease with which your customers can complete and track their purchases are all part of the recipe for e-commerce website success. And perhaps most importantly, if you're using paid ads to drive customers to your site, you don't want them to bounce just because you have a poorly designed shopping experience.
AT WT Digital, we help you build and maintain a great online shopping site that increases your brand awareness and sells your products, whether you have 500 SKUs or 10,000 or more. Just click here to get in touch, or call 404-348-4921, and we'd be happy to sit down with you and map out your site.
READY TO TAKE YOUR MARKETING EFFORTS TO THE NEXT LEVEL?
Let's get together and discuss your ongoing marketing efforts and how the WT Digital Agency can help you increase results and ROI.