How to Make Your B2B Marketing Breakthrough During the Holidays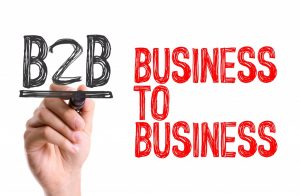 The holiday season, as well as the following months, tend to be associated with gifts and festivities which leads to more people frantic to shop for the right gifts.
B2C connections are being made during this month just like any other, but B2B marketing workers may have difficulty getting their content out there. You know what they say about millenials and modern culture- the target audience doesn't have the time nor inclination to engage with your content.
Fortunately, there's something to be done about this. Successful B2B marketing can be pulled during the holidays, and in order to utilize it, the first step is to get yourself out of the immediate "we're in the holidays" mindset.
You'll want to start by focusing on evergreen content. Evergreen content is content that can be used at any time of year, frequently for a year or more. The goal of evergreen content is to be timeless, and if it's engaging, it'll stay relevant far past when it was made. For more on that, check out this article from Wordstream.
Alongside evergreen marketing, also be sure to experiment. There is always a new way to offer new content for your customers, especially on your website- this includes how-tos and alternate manners of using your website.
There are five important rules to take note of when creating marketing of this kind. Let's go over them real quick:
1) Mind SEO (Search Engine Optimization).Basically, this means you need to follow keyword density, keep your blog posts at an optimal length (between 300 and up to 800 words) and have a mobile-friendly website that keeps the audience engaged. All of these aspects combined will provide good SEO- you can read more on that here.

2) Use your branding to your advantage.Your company branding remains important for content like blog posts, too- be sure to integrate it into the manner that you're presenting your content to your audience. Your audience should feel like they're still talking to you, the company they're familiar with.
3) Take advantage of social media. Social media is a whole new front of marketing, to be frank.If you really want your content to get popular on the Internet, you'll want to integrate social media plugins for Facebook, Twitter, Tumblr and other outlets so your audience will be encouraged to share your content with as wide an audience as possible. You will need to create compelling content to create likes and shares, though, so don't think this is an easy way to free exposure.
4) Use a unique promotional code.The reason you should be doing this is that it can be difficult to determine if your content is having the intended effect if you have no way of measuring the results. Most of your customers will still be busy during the holidays- in fact, they'll be busy throughout the entire year anyways- and you should pay close mind to how they're spending their time. This data will help you create content that better reaches out to your intended audience, and once you've done all of that, all you need to do is take advantage of that engagement with the tips listed above and below. Speaking of tips, let's move onto the last one…
5) Don't forget a call to action!This may seem painfully obvious to anyone with experience, but it's a common mistake made by both the experienced and inexperienced. Creating good, engaging content is fine and all, but if you don't have a call to action ultimately your audience won't do anything.
Examples of good marketing that follows these rules include:
Free downloads of soothing music can help reduce stress.
Make entertainment via a mobile app. You can sponsor or create an app that allows the users to engage themselves while still keeping you in mind. Sponsoring includes advertising in a popular app, like Flappy Bird.
Enable expected shopping features. Customers won't have confidence in a company that doesn't show product reviews from other customers (which gives an unbiased perspective). You also want to include contact information and the ability to order on your site- customers expect these in the modern day, and you'd be very foolish to ignore that.
Consider the rules and examples we've given you when making your marketing approach. If you need consultation during this difficult progress, contact us and we'll walk you through every step, ensuring you create the best, most engaging content you can for your clientele.