Strange mail about your web domain? Don't fall for it!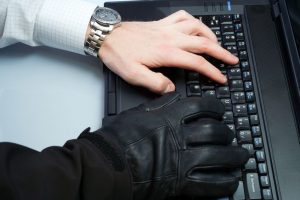 Watch out!  That next email or SMS you get claiming that your web domain needs renewal could easily be an attempt at a phishing scam.
Phishing attacks are a kind of scam that use email or other text-based communications to trick users into giving up sensitive private information.  And they're a problem that affects hundreds of thousands of people per year, at least, according to the APWG Global Phishing Survey.
A webmaster who falls for this scam risks losing control entirely of their domain.  If this happens, it usually turns into a ransom\blackmail situation where the scammer demands a huge amount of money to restore domain access. So, good web management means being aware of these sorts of tricks, and knowing how to avoid them.
Web Management Tip –  Know Your Domain Phishers
Domain name phishing scams are pretty easy to spot.  Almost universally, they claim that your domain name registration is about to expire, and you have to act immediately to prevent it from going up for sale.  If someone clicks on the included link, they're redirected to a site which attempts to capture all the crucial information needed to access their domain name registry.
Obviously, all that's required here is to not click the link, and not enter in any sensitive information.
There are easy ways to spot such scams as well:
They usually come from unusual domain names.  Occasionally, they'll try character substitutions to imitate a legitimate domain, such as "b1ogspot.com" rather than "blogspot.com"
The email won't contain real-world contact information, such as a telephone number.  A legitimate domain host will always have customer service contact options.
The emails will often have glaring spelling and/or grammar problems, as they generally come from overseas.
They usually lack personalization, such as a "Dear (your name)" at the top.  Or, they might even have the wrong name!
And if you're ever in doubt as to who your domain provider is, don't forget you can always go to WhoIs to confirm the information.
Is your website ready for the next level in online marketing?  Contact WebTech Marketing Services for your free evaluation.