Tips and Tricks for Google's Most Popular Tools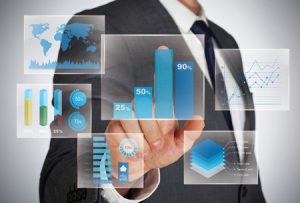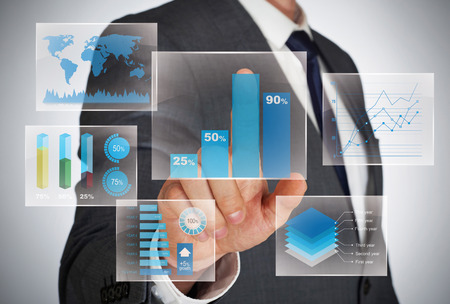 Google offers a huge collection of tools that can be used with a single login. Not only are Google's tools invaluable in early website development, they can also help in your strategies to promote your brand and support your marketing efforts throughout the lifetime of your business. Many companies and business leaders are taking advantage of these tools to get more out of their online marketing efforts. However, did you know that there is still room for improvement? Here are some creative ways you can use these tools to help increase your website's search rankings and create more demand for your products and services.
Google Analytics: Get the Most Value for Data
Google Analytics is a powerful tool that offers you reports and data that is critical in supporting your organization's marketing goals. That said, an often overlooked feature in Google Analytics is the Goals feature. Don't assume or guess, use Goals to effectively keep track of your conversions. Simply navigate to Admin > Goals > New Goal and set up a Goal where you choose a conversion template. If you have several target audiences you can separate and keep track of them by creating customized segments. Navigate to Admin > Segments and create new segments to differentiate between age, gender, language, location, traffic sources, behaviour etc.
To help you master Google Analytics, here are a few tips and tricks:
The key to understanding the reports generated is to concentrate on your KPIs that are critical to achieving your business and website objectives
The account should be configured to measure a conversion against a goal. In case of several goals, attach a monetary value to each to get a clear understating of overall performance against your objectives
Properly set up Google Analytics to measure aspects of your business you consider critical. This includes events, campaigns, e-commerce analytics, among others
Create custom reports and dashboards that give you the most valuable data first
Always review your main KPI weekly and have a thorough review done on the reports on a monthly basis
Google AdSense: Increase CTR and Revenue
Google AdSense now brings website owners a new interface with several attractive and simple features that can help boost advertisement revenue as well as ad quality. Bid on keywords that are directly related to your brand. People who are searching for your brand will be the easiest ones to convert and will have the lowest cost per action (CPA). Easy conversions, easy money. You can also use product keywords to drive traffic to your website, but the CPA will be slightly higher and the conversion rate lower than if you were to use brand keywords.
Unless you're prepared to spend a ton, avoid bidding on competitor terms. Google's quality score requirements have changed in recent years and the cost per click (CPC) for competitor terms have gone up the roof. Below are tips and tricks of earning money through this advertisement program:
The best performing AdSense sizes are 336*280, 728*90, 300*250 and 160*600
Using AdSense for Search allows you to monetize your website while giving your visitors better website navigation
Use the AdSense ad black list to block poor performing websites and competitor advertisements from showing up on your site
Use Category Blocking to prevent specific ad categories from appearing on your website
Google Ads: Maximize Your Campaigns
Google Ads is the powerhouse that can helps your business' marketing efforts via paid placement. Using the right keywords can bring a considerable amount of qualified traffic that meets or exceeds what you pay for the ads.
You can create the perfect ad by using Ad Groups and creating two ads. Google will automatically pick one of your ads to be displayed and after some time you can see which one is performing better. Identify the low performing ad and remove it. Create a new ad and repeat the process. This way you will get closer and closer to getting an ad that people actually want to click on.
In order to maximize your campaigns, apply these tips:
Create an ample budget for your top-performing keywords
Create separate display and search campaigns
Run responsive display ads in place of your regular display ads to fit your ad in the available ad space
How Google Ads Works - A Primer
Google Ads Keyword Planner: Build Better Search Network Keyword Lists
The Keyword Planner offers business owners a host of feature that help them think beyond the box and strengthening the keyword list used. The best part of this tool is that it is free.  This tool also helps to make sure the algorithm for Adsense will display ads that actually make sense. If you want conversions you need ads that can appeal to your target audience. To get the best of keyword tools, depending on the industry you are in, use the tricks below:
Insert your keyword list and you can get a search average breakdown for every keyword
You can find out what keywords your competitors are bidding on through the tool's ranking feature of each keyword you input
The "get traffic estimates for a list of keywords" feature allows you to know approximately how much traffic the keywords are likely to generate. This feature brings you a table and graph showing what you should expect
Merge different keyword lists to create new keyword combinations
Google Alerts
Set up alerts for the names of your competition. You can gain valuable information from them and learn how to improve your business. Set up an alert for your website URL but skip the "www". This way you can find out who's linking to your site and what people say about it. Hopefully good things.
Google Trends
One really neat thing most people don't know about Google Trends is that you can use it to find out what people intend to purchase in any geographic region. By analysing local shopping trends you can find out where your product will sell, then adapt your marketing and advertising efforts to target that area.
What are you still reading for? Bookmark this page and start using these tips and tricks right now to get the most out of Google's tools. You'll be surprised as to just how high you can rise in search rankings and how fast you can improve your conversion rates and get more sales! If you need expert support for your Google goals, contact us for tips and tricks suited for you and your business.