A Brief Guide to Wikipedia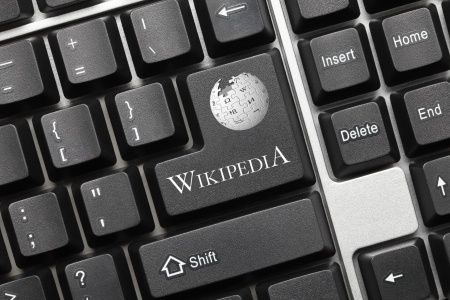 This year Wikipedia celebrated its 15 year anniversary as the go-to source for quick, in-depth information free for anyone to use. It's value to society can not be overstated. It has truly replaced the cumbersome World Book Encyclopedias we grew up with, replacing it with a library of knowledge that is seemingly endless.
The statistics available are mind blowing. Over five million articles available in English alone, with 800 or so new ones published daily. They have highly valuable analytics to back this up, and finding the number of page views to an article is simple. This alone makes it a tremendous tool in the SEO link building toolbox.
Link Building With Wikipedia
Creating great links is important for marketing purposes, and Wikipedia is a unique opportunity for marketers to build useful links. Why?
Wikipedia has a huge audience, getting millions of hits every day.
It is a non-profit, and the majority of information is purposefully factual, reliable, and unbiased.
This online encyclopedia is considered an authority by both the public, and by the all powerful search engines Google, Bing, and Yahoo.
So yes, building links with Wikipedia are important, but it's not just a matter of randomly linking to various articles on the site. It takes a nuanced approach for link building to be successful with Wikipedia.
All links from Wikipedia are "no follow" links, meaning they don't give any juice to search engines. Search engines, for the most part, give little credence to these links. So why are links with Wikipedia important?
Wikipedia is highly trusted by the search engines, and even "no follow" links build awareness.
Consistently creating awareness of your brand, and engaging with the public builds marketing power.
By setting yourself up as an authority, one that Wikipedia trusts, your brand becomes more trustworthy.
Link building with Wikipedia requires a business to become an authority that is trusted. Before considering links to Wikipedia, focus on your content, and building yourself up as an authority in your field, both in the eyes of the public and the search engines. The content you create must be factual and unbiased.
As well as great content, the way you build links must be inconspicuous. If you post an article to Wikipedia, don't just link to your site; link to other credible sites that enhance your authority. Another thing to keep in mind; when placing links, only do so in the references. Placing them within the actual content is a red flag to Wikipedia's editors, who might frown on it.
Wikipedia and Your Brand
Professionals with law or accounting firms can definitely benefit from link building with Wikipedia. The key to maximizing your success is through the content you post on your website. Content is king, and your focus should be on having factual content establishing you as an authority in the eyes of the search engines.
Linking to Wikipedia in a natural way will do wonders for your brand. For example, an accounting firm who works with film studios in Georgia could publish factual content to their website about the Georgia Entertainment Industry Investment Act. Then they could find or write an unbiased article to publish on Wikipedia with reference links to the article on their website. Not only will you look more like an authority, you will drive more people to your website.
Make link building with Wikipedia work for your business by contacting the experts at WebTech today.