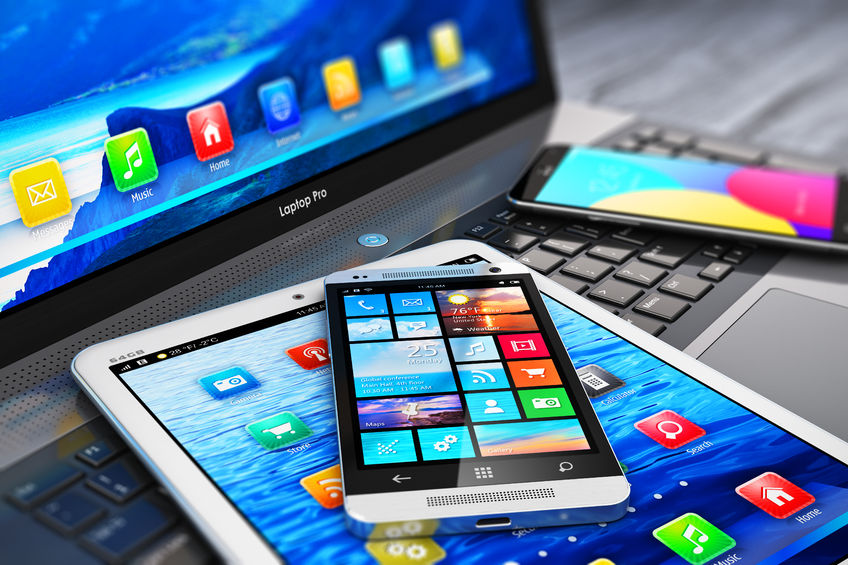 77% of American's own a smartphone. That's over 230 million U.S. consumers own smartphones!

Nearly 100 million consumers in the U.S. own tablets.

In the last 6 months, 79% of smartphone users have made an online purchase using their mobile device.

Almost 40% of all E-Commerce purchases during the 2018 holiday season were made on a smartphone.

10% of ALL retail revenue is now comprised of E-Commerce dollars.

80% of consumers used a mobile phone inside of a brick-and-mortar store to either find product reviews, compare prices or look up additional store locations.

Worldwide, there is an estimated 10 billion mobile connected devices currently in use.
FIND YOUR LOCAL CUSTOMERS
Local SEO has become very competitive in recent years due to both the rising popularity of mobile devices combined with top search engines such as Google, Bing, and Yahoo creating much more useful search results for customers searching for local businesses. Businesses interested in competing for a top result in the local search list must implement and utilize a smart and effective local SEO strategy to gain an edge against their local competitors.
When a search query is entered into Google, Bing, or Yahoo that contains language that conveys a local intent, the search engine attempts to serve the most relevant local results to that searcher. The results are created and ordered based on business information, location, and reviews among many other signals. How a website is built; the information on the site; the backlinks, mentions, and citations referencing the website all play a major part in local visibility.
The Local SEO Process
The process of optimizing your site for local search may include claiming local business listings, getting local backlinks from websites and organizations in your area, making sure that a franchise location appears in local search, or getting more reviews on your local listings. Claiming and optimizing your company's Google My Business listing is a huge part of local SEO. According to Ahrefs, 56% of businesses haven't even claimed their GMB listings.
Getting Local Backlinks
One good way to boost your site in local listings is to get relevant links from local websites that are authorities in their fields. Here are a few ideas for getting local backlinks:
Nominate your business for contests - Every city has local business awards in virtually every field. This is a great way to get links from news publications and chamber of commerce websites. Try searching "nominate a business" + "STATE NAME" or "best of CITY" + "nominate."
Sponsor local non-profit organizations - Non-profit organizations love sponsors and will most likely give you a link with your logo in exchange for a small donation.
Host an event - You will get a lot of links from local newspapers if you are hosting a local community event.
Create a local resource - Create a page of your website with information like "10 Things for Kids to Do in Denver" or "12 Restaurants You Must Try in Atlanta" and then promote your resource to local organizations.
The Importance of Mobile-Friendly Websites
Optimizing your website for mobile users is another huge step in the local SEO process. This is because 61% of mobile searchers are more likely to contact local businesses who have mobile-friendly websites. You also need to claim your Apple Maps Listings and Bing Places listings. You also need to make sure your NAP (Name, Address, Phone Number) citations are consistent and correct.
Here are a few suggestions for making your website more mobile friendly:
Test your website - You can test your website on different devices to see how it looks and loads on mobile devices or tablets. You can also use Google's Mobile-Friendly Test tool.
Use a responsive theme on your website - With a responsive theme, your website will be able to adapt based on the device that is being used to access it.
Improve loading times - Search engines prefer sites that have better loading times. You'll want to optimize your site for speed.
Get On the Map
You should also value the importance of local map optimization, which is an essential part of local SEO. This is because your map listing gives the customer the exact information they are looking for about your location.
We will work with Google Maps to ensure your profile is accurate. We also complete profiles for your business on over a hundred online directories such as Manta, YellowPages.com, Bing, Google+, Yahoo Local Business ListingsYelp and more. Coordinating your profile on the many listing sites with the correct address and business information helps provide validity for your company, giving you an edge to fly higher in local listings.
The Importance of Reviews
You should always be encouraging your customers and clients to write reviews. Listings that have more positive reviews on Google and Yelp are preferred over listings that don't have any reviews or have mostly negative reviews. A good way to encourage customers to leave a review is to give away something for free in exchange for an honest review.
Local Content for Clients At WT Digital
Our deep understanding of Google helps us create site content and a content distribution strategy that will increase your visibility on both organic and local search results. We identify keywords with a local intent and create website content that will help search engines identify your website as an ideal result for the target keyword searches.
We'll also develop creative and informative ongoing content, including articles and blog posts that will highlight important local issues and attract clients in your area. We'll work with you to make sure you're a valuable local resource. With WT Digital, your company will get more calls, traffic, leads, and ultimately sales.
When creating content, be empathetic above all else. Try to live the lives of your audience."
Rand Fishkin, Founder at Moz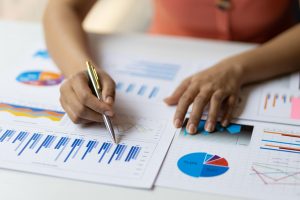 Analyzing and reporting key performance indicators (KPIs) for these websites is essential for measuring their success and making informed decisions.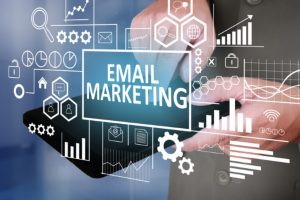 Mailing lists may seem "old-school" to many business owners because email has been around for so long. However email marketing, on average, still performs significantly better than most (if not all) forms of marketing – digital or otherwise and delivers a much higher ROI.
READY TO TAKE YOUR MARKETING EFFORTS TO THE NEXT LEVEL?
Let's get together and discuss your ongoing marketing efforts and how the WT Digital Agency can help you increase results and ROI.
WHAT OUR VALUED CLIENTS HAVE TO SAY
Very professional, organized, pro-active and kept the project on track, leading us thru to the completion of the roll-out on time. Excellent service.
Jim Mckinney, Owner
Peachtree Movers
WT Digital has helped my businesses over the years to be more web savvy. Especially in regards to optimization and positioning. I would highly recommend him to other businesses who are trying to create or maximize their web presence.
Ken Thomas, CEO
Envisor Consulting
WT Digital has completed our website and from its launch, all we are getting are compliments and excellent feedback on this new website. Working with WT Digital and his team was seamless and stress-free. Highly recommend.
Guy Tessler, President
Conexx
I cannot say enough good things about this company - and most importantly, the staff. Everyone that I have worked with - has been most knowledgeable, competent in the position they represented and courteous to work with - I have been a customer/client there for a number of years - and plan to stay indefinitely
Walter Hotz, Owner
BOE Tax Appeals