Client Case Studies
WebTech has built strong customer relationships with both big brands and smaller organizations. Our services include:
Website analysis, architecture, and development
Website maintenance and support, including hosting
Content development and deployment for websites, email and e-newsletters, blogs, SEO, Internet ad campaigns, directory listings, and social media
Full-service SEO – initial assessment and implementation through monthly analytics, adjustments, and recommendations
Internet advertising/PPC – AdWord identification, deployment, monitoring, and maintenance
The samples below are just the tip of the iceberg! Contact us to find out how we can improve your online visibility.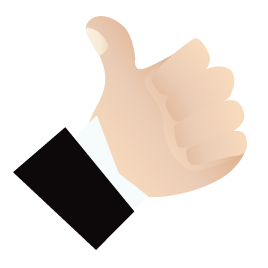 Seamless and Stress Free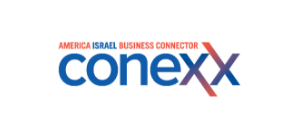 "Mark has completed our Website (www.aiccse.org) and from its launch all we are getting are compliments and excellent feedback on this new website.
Working with Mark and his team was seamless and stress free. Highly recommend."
Guy Tessler
President at Conexx: America Israel Business Connector
Hagen, Rosskopf & Earle is a prominent personal injury lawyer in the Atlanta region. We completed multiple site builds for Bruce Hagen, including redesigning the website as the firm grew. WebTech's ongoing marketing strategy for Hagen, Roskopf & Earle includes crafting blog posts, email marketing, content, and SEO recommendations, managing PPC advertising and much more. Our continuous efforts have led to long term traffic and organic lead growth for over 5 years.
Services provided: website design, SEO, paid marketing, social media marketing and email marketing


ASI is a manufacturer's rep that wholesales cosmetic supplies and equipment to spas and medical practices throughout the Southeast. After spending almost 2 years working with a web design company to get an ecommerce site launched (with little success), ASI's frustrated owner approached WebTech. We worked closely with ASI to understand and clearly document the product line to create and launch a user-friendly ecommerce website. WebTech continues to  maintain ASI's website and execute their online marketing strategy through email marketing, Social media campaigns, online advertising, marketing automation, and SEO. WebTech's efforts resulted in significant lead activity for ASI…just within 6 months.
Services provided: website design, SEO, paid marketing, email marketing and marketing automation
Fricke & Associates, P.C. is an accounting firm that meets the accounting and tax needs of businesses, entrepreneurs, and individuals. Mr. Fricke came to WebTech after experiencing a security breach with his previous web host. WebTech designed and implemented a secure professional service site for Fricke & Associates that we now host and maintain. We also provide ongoing digital marketing support. Within 6 months, our new website build and ongoing marketing initiatives have led to significant lead activity.
Services provided: website design, SEO, paid marketing, social media marketing and email marketing


Environmental Turf Management is a lawn care company with over 20 years of experience in the Georgia region. For 5 years, WebTech built multiple sites for ETM and maintained their ongoing marketing efforts, successfully helping the company develop long term traffic and organic lead growth.
Services provided: website design, SEO and paid marketing