PEACHTREE MOVERS
CASE STUDY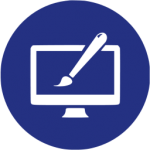 Website Design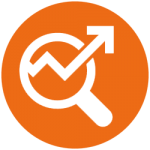 Ongoing SEO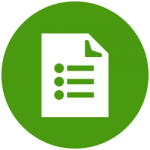 Ongoing Marketing
About Peachtree Movers
Peachtree Movers is a family company that was founded in 1976. They are one of the oldest moving companies in the Atlanta region. Peachtree Movers started as a commercials office moving company and eventually branched out into residential moves and storage. The storage facility is a 40,000 sq foot warehouse with vault storage for commercial and residential clients needing short or long term storage. Specializing in large moves, Peachtree Movers have successfully completed moves for Fortune 500 companies, doctors' offices, schools, hospitals and museums.
Visit Peachtree Movers
The Problem
Peachtree Movers needed a new website that looked modern and classy, was easy to use and featured content that was both interesting and easy to digest. They wanted to their website to do the following:
Serve as a knowledge base to help potential clients understand more about the moving process.
Reach specific audiences ranging from high-end residential clients to commercial move consultants.
Boost the profile of the commercial side of their business with better rankings in Google.
In addition, Peachtree Movers wanted to improve their email and social media campaigns.
Testimonial
The WebTech website development process was extremely professional and organized. It was very seamless and easy to get our ideas across to the company. The ideas we had in our head were able to get onto the website very easily. The team did a great job.
–Jim McKinney, Peachtree Movers Owner
The Solution
WebTech worked closely with Peachtree Movers to fully understand their business. We met with the client to develop a look and feel that met their needs and we also edited and updated their content. Within 18 weeks, WebTech launched a new website that offered the following features:
A well-designed "request a quote" functionality
Detailed landing pages for all primary services
A blog for new articles
A mobile-friendly design
WebTech also developed a full marketing plan to help generate more qualified leads, including:
Comprehensive keyword research and Google Paid Ad strategy
A detailed link-building strategy
An editorial calendar with blog articles and social posts for Twitter and Facebook The WebTech website development process was extremely