Four Common Paid Traffic Sources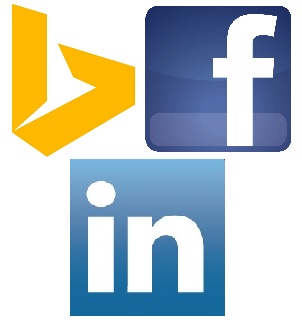 Want drive more potential customers to your website via the internet? Know that you're not alone. Most businesses today use the internet to market themselves. With so many businesses looking for attention from potential customers and clients, it can be difficult to make your company's site stand out above all the rest. The fact is, getting noticed takes a great deal of effort and sometimes some money as well. The good news, is that if you choose your traffic and marketing sources wisely, you'll earn a positive return on your investment.
Google Ads
Google is the world's most commonly used search engine, with nearly an 80% search market share, so it makes sense that you would want to use it to advertise. Fortunately, Google advertising is made easy through a popular service called Google Ads. With Google Ads, you are able to use video, image and text ads to advertise your services on a platform that boasts millions of searches per day. You have full control over:
what your ads say
who sees your ads
what time of day and day(s) your ads run
and you have access to powerful tools, like tracked phone numbers
Once your campaign (campaign > ad groups > keywords > ads) is all set up, your ads will display to people who search using the keywords you added to your account. You can limit who sees your ads by the day of the week, the time of a day, and even the location the customer is currently at.  When using contextual ads, you can further qualify the people who click your ads  by including action keywords, like buy, service, emergency, etc. This means that the clicks you receive will have a very good chance to turn into an actual sale. With no long-term commitments, very little money down ($20) and access to one of the largest segments of the internet population, Google Ads is an extremely powerful business tool.
The Good: Google Ads represents the largest segment of your customers in one place, and your ads are showing based on their search intent. This creates a powerful combination that can lead to a staggering amount of clicks & potential business.
The Bad: Everyone else knows this, so you have a lot of competition. Prices per click are higher than Bing due to more competition.
Expert Tips:  Turn off Google partners to only show ads to Google.com users to get the highest quality clicks. Also keep a close eye on your budget – you can literally spend thousands a day if you don't have your budget settings correct. You can learn more via our Google Ads Primer.
Bing Ads
Bing is another commonly used search engine, one offered through Microsoft, that offers its own advertising program: Bing Ads. Bing Ads combines Bing.com with Yahoo.com to create the second largest search engine segment, which equals roughly 15% of searches. With Bing Ads, your options are similar to Googles, except Google has more bells and whistles. The real nice thing is you can import your Google campaign directly, so the cost of moving your Google Ads campaign to Bing is very low.  The service works in a similar manner to Google Ads and can be used on its own or as a supplement to Google Ads; the main difference is that your ads appear in the Yahoo! Bing Network instead of in Google.
The Good: Bing is typically cheaper and converts better than Google. This is probably due to less competition, and more spammers using Google as their primary search engine. For instance Bing traffic I see is typically 20% cheaper than Google, and that visitor has a 10-20% higher chance of calling or emailing us.
The Bad: The scale is usually pretty bad. You'll get great traffic that converts to customers, but the numbers are too low to focus entirely on Bing.
Expert Tips: It's VERY important to exclude website partners, so make sure you are only advertisting on bing.com and yahoo.com. Keep a close eye on your traffic. If you are not converting at or better than Google you need to evaluate your account. There is a lot of fraudulent clicks on this network so be on top of it by reviewing your numbers frequently.  Bing is really good with customer service, so call if anything looks strange.
Facebook Ads
Did you know that over 1 billion people are currently using Facebook? This means that if you're not using Facebook to advertise, you're missing out on a huge, untapped audience for your business! You are free to create a Facebook page about and for your business and to use it to connect with and communicate with clients and prospective clients from around the globe. You can also create ads that appear on the side panel of Facebook and can control what types of people see these ads. Unlike Google & Bing, you target your facebook ads using demographic data, like sex, age, marital status, household income, location, etc.
The Good: The sheer amount of people you can get an ad in front of is staggering, plus the clicks are extremely cheap.
The Bad: It's hard to use Facebook to effectively capture sales. People on Facebook are not necessarily looking to solve a problem.
Expert Tips: Using your existing audience to push offers to can end up with a high chance to sell to those people, as they already know about you.
LinkedIn Ads
LinkedIn Ads is a great place to advertise whether you're looking for a new employee for your business or just want to let people know that your business exists and hires only the most qualified professionals. As with the other advertising services, you have control over who sees your ads, how much you spend, and what keywords and keyword phrases are used to lead people to your ads. Unlike Facebook, LinkedIn is heavily slanted toward business professionals, so if you're doing B2B or looking to recruit, LinkedIn may be the best place to start.
The Good: LinkedIn is the king of B2B advertising
The Bad: Total traffic is considerably less than Facebook, and earning clicks is hard.
Expert Tips: Bid high. When you receive your click estimates, always bid towards the top of the spectrum.
In the end, whatever you decide to spend your advertising dollars on, make sure you are tracking. Use phone tracking and track the contact form submissions to compare your advertising costs versus the benefit you've received. If you're not making more than your are spending, it's time to re-evaluate your marketing efforts.