What Are the Consequences of Not Being ADA Compliant?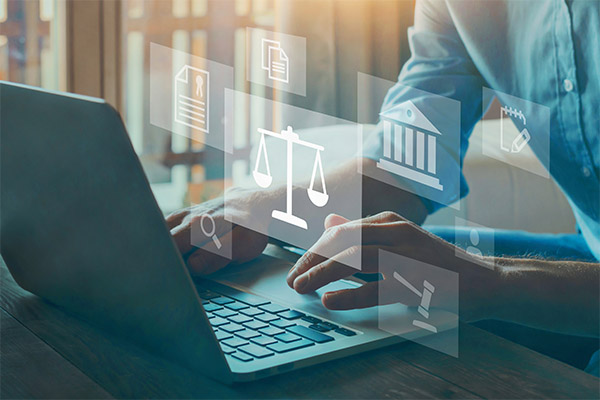 Not only is ADA-compliance the right thing to do, it's a decision that will ultimately cost you — sooner or later. As a business owner, unwanted, unexpected expenses can be a major pain. To remain competitive in a crowded digital landscape, brands must make a lot of difficult decisions to establish themselves online — however, ADA compliance isn't one of them.
We're breaking down some of the implications of not being ADA-compliant, and what you can do to avoid hefty attorney expenses. 
What is ADA compliance? 
ADA compliance refers to the Americans with Disabilities Act Standards for Accessible Design. These standards were created by the United States Department of Justice in 2010 to establish guidelines that ensure online accessibility rights for blind users and other people with disabilities. The level of compliance can vary across 3 levels: Level A, Level AA, and Level AAA, each with its own set of accessibility rules and standards for an online presence.
What does the law say about not being ADA compliant? 
There's never a convenient time to be sued, is there? Unfortunately, that's the reality of not having an ADA-compliant website. Most businesses today fall under Title III of the ADA, which states that "no individual shall be discriminated against on the basis of disability in the full and equal enjoyment of the goods, services, facilities, privileges, advantages, or accommodations of any place of public accommodation by any person who owns, leases (or leases to) or operates a place of public accommodation." (Public accommodations meaning any business or service open to the public, like restaurants, stadiums and movie theaters). You may be thinking — "my company is not one of the big guys, what's the worst that can happen?"
It's better to address any potential issues now than to pay attorney fees later.
What are the financial consequences of not being ADA compliant? 
In addition to legal fees, there are a number of fines and other financial pitfalls you can face for not complying with federal ADA standards.
These numbers can vary, however, depending on which laws are cited in your unique case, and the opinions of the judge and/or jury. When all is said and done, the court will still demand you bring your site up to ADA compliance. 
 What are some notable ADA-related lawsuits? 
There's no shortage of ADA-related cases, and the number of cases continues to grow as accessibility guidelines continue to evolve. According to the Seyfarth Shaw law firm, the number of ADA-related lawsuits is at an all-time high. In fact, in 2021, more than 11,400 people filed an ADA Title III lawsuit, a nearly 320 percent increase from 2013. As compliance expectations continue to grow, accessibility lawsuits will continue to rise as consumers learn more about their right to information. For a full list of recent settlements and cases, visit the ADA.gov website.
Despite making a comeback in the world of pizza, Domino's perfect recipe for an accessible website still needs some work. After a blind user, Guillermo Robles, attempted to order pizza through Domino's website, he quickly realized he was unable to do so despite using communication aids. The Supreme Court found that the website was not fully accessible for anyone, and as a result, the pizza giant paid Robles $4,000,000, and likely paid even more in defense costs and other legal fees. The court also ordered Domino's to rebuild the website to offer complete accessibility for all customers. Next, the court will determine whether or not the brand's app will be covered by the ADA.
Why should your brand prioritize inclusivity?
Accessibility challenges not only impact your customers, but it also impacts the overall performance of your business. Web accessibility is actually a huge asset for your company's website because it improves SEO performance and makes it easier for consumers to navigate — which in turn leads to more sales. Using keywords, video transcripts and offering a clean user experience allows search engines to analyze your website and direct more consumers directly to your website. Even if you never enter a courtroom, the court of public opinion can be just as brutal. Neglecting your website accessibility can permanently damage your company's reputation and sever relationships with existing and potential customers alike. The more emphasis you place on supporting all of your customers, the healthier your business will be. 
How can you ensure your digital accessibility compliance?
There's no overnight solution to remedy digital accessibility issues. Luckily, you're not in this alone. Our team can assist your business with our digital accessibility audit to ensure your website is optimized to perform for all its users. We speak the language of accessibility and can help provide comprehensive accessibility solutions to assist you in both the development process and on an ongoing basis. Let's work together.