How Do I Pick The Right SEO Company?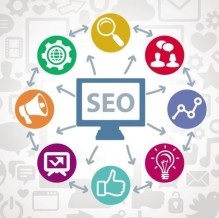 You've come to the point where you want more out of your website – but you're not quite sure if you're ready to take that next step.  You know everyone around is turning to search engines to find what they're looking for – so naturally your customers must be doing the same.
There aren't many occasions where search engine optimization would be a bad thing – in fact most companies would benefit from increased traffic to their website.  Here's a quick list of questions that you'll want to ask yourself before taking the plunge with an Internet marketing company:
Do you have time? It takes about 6 months before you'll start seeing organic results. Don't worry, we'll send you reports and keep you in the loop as much as possible. The problem is that it takes time for the search engines to find, process and apply what we're doing to the search indexes (Google, Yahoo and Bing).
Do you have a specific set of phrases in mind you want to rank for? They may not be the best goals. Sure you're a car salesmen,so naturally being #1 for "cars" sounds like the perfect position for your site to be in. Not really. For one thing, it's going to take a lot of time and money climbing to the top of that very competitive search engine result page. Two – a person typing in "cars" may not be a potential customer looking for you. It could be a little kid looking for movie spoilers or someone looking for music lyrics. The bottom line here is to have an open mind – optimizing your site for certain phrases is merely a means to an end. The goal is ranking you where people will find you to buy from you.
Do you have other marketing channels? As great as SEO is, let's not place all your eggs in one basket. Sure SEO can account for a large portion of your ad budget – but it should be one of many channels you're using to drum up business. The search engines have final say where your site is positioned – not an SEO company you hire. More important, never rely on one single source of marketing.
Have you done your homework? Before hiring anyone to alter or market your site, make sure they know what they're doing and will be watching out for your best interests. The SEO industry, like any other, has its share of snake oil salesmen and people looking to make a fast buck.
Ask your SEO prospect the following questions:
Do you use submission software (or automated software) in any step in your internet marketing process, for instance to create social bookmarks or submit your site to directories? This should be an absolute NO. Just about all automated submission software is bad news.
Can you measure and report on the ROI (return of investment) of your marketing campaign by tracking phone calls and email lead submits? This should be a YES.  How else would you know that SEO was an investment as opposed to an expense?
Can you show me previous client work? What was their goal; what did you do for them?  The prospect should be able to show you all of these things, which will give you an idea as to what they can do for you. Call a client, have a chat, see if they're happy.
And finally, are you willing to work on this? When hiring an SEO company, you're hiring someone that will be representing your company and culture. You're going to have to do some work to not only help this person understand who you are, but be prepared to work with them as a team. The best writers in the world may not properly represent who you are, so you're going to need to pass that knowledge along. Don't think it's as simple as throwing money at an agency and waiting for results. While some agencies will let you do that, they aren't representing your interests as well as they could.
In the end, the more prepared you are for this relationship; the better off all parties will be at managing expectations, and eventually, being successful.