Customer Reviews: How to Get Them
User reviews are an important component of a successful online presence. If you want potential customers interested in what you have to offer, you first have to show them that there's a live canary in the coal mine – real people out there who have employed  you and have been happy with the results. Essentially, reviews help to tell others that your business is safe to shop with, or that you are a reliable provider of a particular service in your region. They'll mainly be looking for information that is relevant to the type of business that you run. For example, customer reviews can illustrate:
The speed of your shipping process
How you handle customer service
The actual quality of goods and services
How accurate your product descriptions are
Even if the reviews are not all five stars, they give customers an understanding of their own expectations. They're also great for search engine optimization, because by adding fresh content to the site, they can help boost rankings. For local services, they can even improve your local ranking.
Sales Sense
Whether good or bad, user reviews can help to increase your conversion rate. Obviously, having all bad reviews across the board won't be much help, but having mixed reviews, or mostly positive reviews, can help to turn potential consumers into actual consumers. Research has shown that customers are 63% more likely to make a purchase from an online retailer that displays user reviews, and that figure can go up if those reviews range between detailed to simple, yet descriptive. Third party reviews are  also far more trusted than any descriptions that you could write up yourself, as much as 12 times more trusted, in fact. That means that reviewers have the potential to help you get consumers on your side.
How to Get Reviews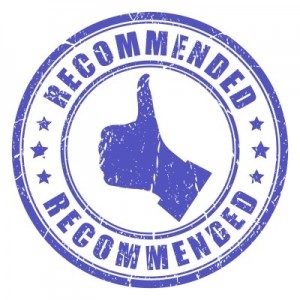 The easiest way to get customer reviews is to make a space for them to be visible. If you have products that you sell on your page, add a section for reviews that is easy to find and easy to post to. You will most likely want to leave it open for customers who aren't even explicitly your own; these outside customer reviews can help to give the product itself a positive feedback score, which can help those who are interested to make a decision (i.e., "I didn't buy it here, but I own a… and I love it.")
Also, know when to ask for a review. The best time is immediately after a sale, when the customer is still emotionally invested in the process. A  review page that is displayed after an online checkout, or simply an email sent immediately after a sale is a good way to do this. To most effectively garner reviews, provide your customers with a form with some simple questions to answers.  Make it quick and easy, so as not to overwhelm customers.  It could be as simple as providing a link to a review site on your website , or a postcard-type comment card presented to your customer at the end of a service call.
If it is appropriate to your business, you can use free samples of new products to get feedback from customers. They will not feel as though they need to risk their own money, and it can help you to get the word out about a new product as well. Users who enjoy social media will even link free sample opportunities to friends, increasing your marketing outreach in the process.
While you might be tempted to incentivize reviews for your online business, perhaps by offering a discount toward a next purchase for a good review, be careful. Only rewarding positive reviews can strike your users as bribery, which may create more positive feedback, but which could also turn off people who know about this program.