How to Get Your Business Started On Instagram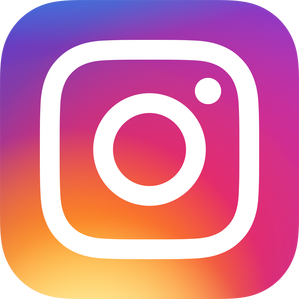 The use of social media platforms by businesses has exploded over recent years. One social media site in particular, Instagram, has recently become even more business-friendly of late. Similar to Pinterest, Instagram is a platform for posting images, but has a specific feature that allows you to enhance each image with filters, borders, and other options, giving it the appearance of professional editing. Plus, Instagram allows you to create and debut 15 second videos!
In 2012, the mobile app alone had over 50 million users, and when it launched on Android this same year, over 5 million downloads occurred in just 6 days. In January of 2013, Instagram reported having 90 million monthly active users. For 2014, Instagram now has over 200 million monthly active users, and 50 million of those signed up within the first 6 months of 2014. So, why should you get your business on Instagram?
The answer is simple. With new targeted features that let you define which groups see your posts, you can market and send company news and updates to specific people or groups of people that you define. Keep in mind that this social media platform, as with Pinterest, is ideal for businesses in industries that revolve around your work, company events, etc. For example, this platform would be great for a landscaping business, as they can use it to display recent work to potential clients.
Whether your business is new to Instagram or you simply need a refresher, this article will help you get started and stay on top of this particular social media wave. The purpose of using Instagram for your business is to tell a story through images. Remember, this is a social media site, therefore it makes sense to have a good balance of fun images and business pictures.
Create Your New Instagram Account
First, you will want to create your Instagram account. Because this is primarily a mobile tool, you will need to download and install the application onto your smart phone or tablet. (Some settings can be accessed from a PC, however.) You can create a public account (the default) or a private one in which you must approve every follower. Upload your profile photo and create the 150-character biography for your business—this is truly where concise writing counts! Additionally, your biography is the only location where you can drive traffic back to your website by including a link, as they don't allow clickable links in your posts' captions or comments.
Furthermore, you will need to tweak your notification settings. You can enhance your mobile experience by setting push notifications depending on how you want to follow your company's activity. For example, you can choose to be notified when your account is mentioned by someone else, when someone likes one of your posts, or when one of your photos becomes listed on a particular page. Notifications can be enabled in the app itself or externally, depending on how involved you want to be in your account activity. Be sure to actively engage with your followers by liking their images and replying to comments.
Personalize Your Instagram Account
To get the most out of Instagram, you will want to link your profile to your other social media accounts. Linking your accounts broadens your reach dramatically by letting your posts appear on your Twitter, Facebook, Foursquare, and more.
To link your accounts, first visit your profile page. From your profile, click "Options" and navigate to your share settings to choose the networks you wish to connect to. Every time you post a photo to Instagram, it will automatically be posted to every other social media platform you choose and will be visible to anyone who follows you on that particular application.
Now it's time to start adding photos! Click the blue camera button in the center of your display and then choose whether to take a photo or upload an existing one. All photos are automatically cropped to a perfect square—there is no changing this setting, so keep it in mind when you choose or capture your photo.
If you want to boost your photo a bit, use the application's on-board photo filters. These filters are largely what made Instagram so popular. With a simple click, you can transform an ordinary photo into an extraordinary one. The filters adjust light, shadows, colors, and more to give your photos a specialized appearance. As you play with the filter settings, you will find that certain filters work better with certain types of photos. Try different filters to see what makes your photos stand out!
Develop a Following
There are a few ways that you can get more followers to your Instagram account, mainly potential clients. Three helpful tips are:
Connect your Instagram account to your Facebook account.
Use relevant, and popular hashtags.
Engage by following others and liking their photos. Doing so will create a better chance of having them return the favor.
Also, be sure to follow your followers back. This is very important, because your followers can make the difference. In fact, many large brands don't even follow their followers back. But keep in mind, to create strategic relationships you'll need to find the brands and people you enjoy and can learn from in your followers and follow them in return.
Take a look at Iconosquare for help with this. This tool will help you find relevant brands and hashtags. All you need to do is enter the brand name or hashtag into the search box. Utilize this tool to find, follow, and research your competitors. By doing so your business will be one step ahead of the game.
Target Your Market with #Hashtags
Sharing is a very important aspect of Instagram, especially for businesses. When your photo is ready, click the green check and you'll arrive at the sharing screen. Here, you can caption your photo and hashtag it (#) with keywords like #onsale. You can also mention specific people with the @ symbol before their Instagram name. You can geotag where the photo was taken as well. Toggle which accounts you want to share the photo with, and click "Share." Woohoo! You've just shared your first photo!
Promote Your Business on Facebook Too!
In 2012, Instagram was purchased by Facebook, and as a duo they offer brands a great opportunity for promotion. You can create a video on Instagram, share it to your Facebook page, and then boost it into paid media that is shown in other users Facebook news feed. By doing so, you're profiting from Instagram without the need to advertise on Instagram. A win win! Take advantage of Facebook's integration of Instagram to reach a larger audience, as Facebook has over 818 million monthly active mobile users.
Don't Delay, Get Started Today!
Snap, filter, share—it doesn't get any easier to visually represent your business in a dynamic way. Instagram allows you to present yourself and your business in a positive light to your customers, fans, and potential clients. As you use Instagram and other social media platforms, your fan base will grow, bringing more customers to your website and your business.
What are you waiting for? Contact the social media experts at WebTech today to help you get started on the social media plan that's right for you. We'll help you get out there and boost your business's social media presence visually!