How Pinterest Can Help Market Your Business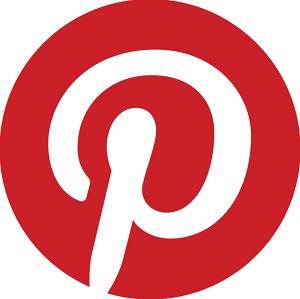 With over four million visitors a day, Pinterest is gaining momentum as a social media platform. Pinterest is one of the latest in a line of sites, along with Tumblr and Instagram, that focus on the sharing of pictures and videos. Its streamlined and easy to use interface has made it a hit with both young and older users, who use it to curate their own content.
Pinterest also offers a great opportunity for businesses interested in connecting with their customers and communities. You can establish a company account on the site and post photos of your products, services and activities, which can then be repinned to other users' boards. When other pinners see an image they like, they will "pin it" to a board of their own, so that followers can see it as well. Pinners can also leave comments on images, just like in any other social network.
Why Should You Market on Pinterest?
Pinterest has four million unique visits every day.
Each visitor has an engagement time of 15 minutes, longer than some other social networks.
Pinterest drives more traffic than other social networks, such as LinkedIn and Google Plus.
Marketing on Pinterest costs nothing. The site even offers some free analytics so you can track activity on your boards.
For these reasons and more, marketing on Pinterest has become important to many small businesses that want to get a foothold in internet marketing. The idea is to create visual content that stands out. That means for some businesses, Pinterest is a great fit. For sellers of clothing, food, art, cars, housewares or just about anything that people love to see pictures of, Pinterest is a natural marketing platform. But even if your business offers services or a less visual product, Pinterest still has strong potential for your marketing. Here are a few examples of successful business pinners:
Mr. Rooter: This plumbing company has "How To" boards, humorous pins about plumbing as well as info on their community outreach.
GrafX Design of Sydney, Australia has staff pin favorite cool stuff to a board. Poland-based Netguru has an attractive board introducing their staff.
Showcase your business' involvement in your community. PediaStaff is a placement firm for child health workers. Their boardsreflect their commitment to the community they serve.
Getting Started on Pinterest
When creating a Pinterest account for your business, include plenty of the information about your company in the profile, including links to other social networking accounts. The more cross networking you do, the better.
Keep your name visible on your pins, but not intrusive. When pinning new photos or videos, make sure they have some relation to your business.
Create unique boards with names that will pique the interest of pinners and entice them to visit or follow.  Create boards with a purpose, for example "how to" or "DIY" boards, and title them appropriately.
"Like" or "repin" other pinners's content often, and be part of communities. Comment on others' pins. Look to follow other pinners, especially those who are related to your niche, are active in updating their boards and have many followers.
Add text descriptions to your pins, and include relevant keywords wherever possible.
Pin images from the actual site they are from, not simply from Google or other search engine image results.
Don't over promote your own content and blogs. People have a sensitive nose for marketing, and while low level marketing may get a pass, obvious marketing is not appreciated. Pin only the best image from a blog post, instead of every image. Look for humorous or inspiring content for pins.
Consider creating infographics for your business. Not sure what you could graph? Here's one of many boards with lots of great infographic ideas.
Optimize your website to make pinning easy; for example, by adding a "Pin It" button to your pages. Add more images and video content to your site. The "Pin It" button functionality will display every image on your page, suggesting other images to pin.
Keep an eye on trends. Pinterest makes it easy to follow them. Consider elements like popular memes or humorous videos to promote your business.
If you have products to give away, use Pinterest to hold a contest. Have followers pin an item to one of your boards to enter. This is a great opportunity to hear from your customers and find possible content for your blog.
Leverage holidays – and not just the big ones. For example, look at how many boards show up for Memorial Day.
If you have employees already on Pinterest, ask them to create a board of their own for your company. Pinterest allows you to share boards across users, which is another way to create a rich collection of content.
The Pinterest Payoff
With Pinterest, you can generate interest among consumers within a well defined demographic, and users who like your products and services will do some of the marketing footwork for you through sharing and likes. There are other benefits to Pinterest, though. Consumers who see companies in their own "space" online tend to view those companies are familiar, and remember them when it comes time to make a purchase.  Your investment of time in this simple social media venue can pay off in increased customer loyalty and engagement.