How to Create a Company Blog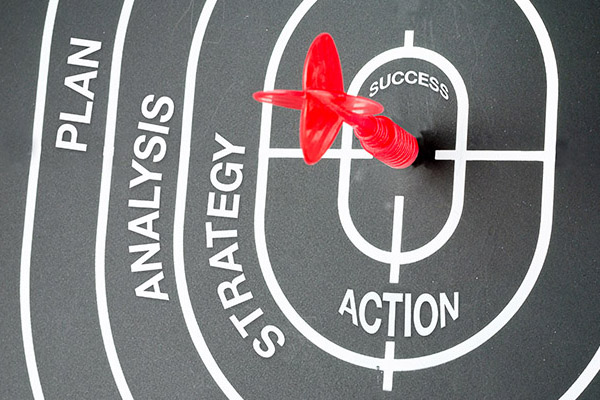 When you hear the word blog, what comes to mind? Do you think of scrolling through an entertaining food blog or fashion blog? Gone are the days of blogs being simply a source of entertainment. Today, a business blog is a powerful marketing tool to reach potential customers and eventually drive traffic and promote growth and lead generation. 
The truth is, there's an art to blogging, but there's also a science to understanding how business owners can harness the power of a blog marketing strategy to increase brand awareness, brand loyalty and eventually sales. Learn more about how you can create a business blog and blogging strategy to support your company's goals — while ensuring you're providing a fun experience for your readers. 
Select a Web Host 
You know what they say, the hardest part is getting started. Let's start with the basics. Selecting a blogging platform that's user-friendly, easy to use and offers all of the capabilities you need is an important first step. Some popular blog platforms include HubSpot, WordPress, Wix, Weebly, SquareSpace and more. Once you finished the initial setup, you can dive deeper into content, select your custom domain and determine the type of content you want to post. 
Select a Blog Theme and Plugins 
If you've ever heard the phrase "it's what's on the inside that counts" before, just know that doesn't apply to blogging. While keywords, strong writing and quality content is vital, a beautiful blog design is key to enticing new customers and continuing to engage with regular readers. It also enhances the user experience for new and returning readers.
Consider how easy it is for users to navigate the website, your brand/company's colors, and of course, price.
Consider how easy it is for users to navigate the website, your brand/company's colors, and of course, price. Check out your selected blogging platform to see the blog template options it offers. It may be more cost effective to start with a general theme, but down the line you may consider starting fresh. Creating a blog from scratch may allow you to have more flexibility with plugins, and can allow you to have a truly customized look and feel. 
Brainstorm Blog Content 
Your blog content is an extremely valuable component of your digital marketing strategy. It's an avenue for your to answer customer questions, improve search engine ranking, and even highlight some of the extraordinary people within your company. At the same time, it provides an opportunity for your company to share information in an entertaining way, so it's important to make sure your content appeals to your target audience.
When you're considering the types of content you want to post, you should try to please both your existing and potential customers and the search engines. Start by considering some blog posts that include a built-in keyword — the more obscure the keyword, the more likely it will perform well when it comes to search engine optimization. Consider executing a competitor analysis to see what other similar brands and companies are putting out there. This is a great blogging strategy, as it allows consumers searching for a competitor to stumble upon your content. It's survival of the fittest, after all. As you continue optimizing you blog over time, you'll be able to identify high-performing post ideas based on click through rates (CTR), time spent on the page and overall engagement. 
Establish a Content Calendar
The key to effective blog promotion is frequency. A content calendar allows you to manage and optimize upcoming timely and evergreen blog topics to keep current readers coming back from more.
According to HubSpot, publishing 3-4 blog posts a week is optimal to increase organic traffic to your blog, and you may consider posting even more if you want to truly establish brand awareness over time. Regardless of your blog post frequency, be sure to maintain a consistent schedule especially as you're just getting started. Consider hiring full-time bloggers or freelance writers to execute your content on a monthly and weekly basis. If that sounds like a lot to handle especially with a small team and limited resources, we can help. 
Consult the Experts 
If you're ready to take the next step and don't know where to start, we can help. At WT Digital Agency, we specialize in helping companies start their blogging journey, or bring their existing blogging strategy to the next level. We can help you conceptualize your blog posts, optimize them for search engines, measure your blog marketing performance and more.
Contact us today to see how we can help you develop your company blog and improve your blogging strategy.