Major Google Reporting Change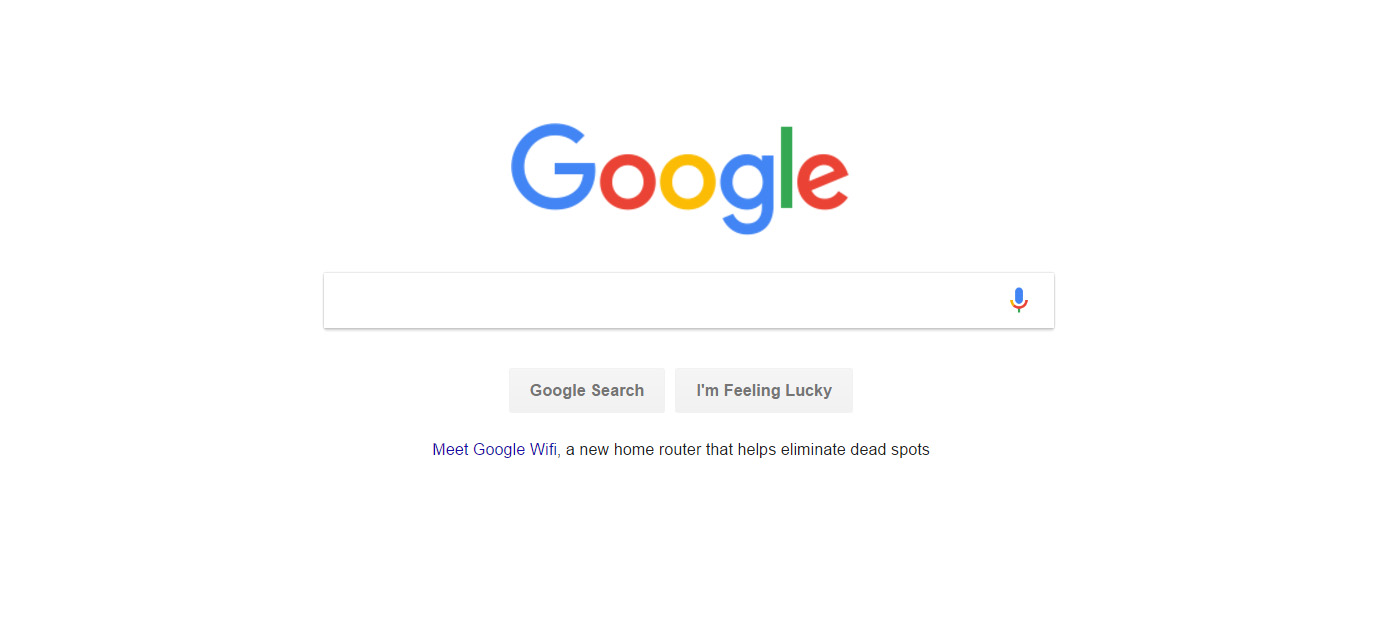 Google quietly confirmed earlier this week that it would be encrypting all search data, regardless of whether a user was signed in or not. The company offered the following statement to clarify their sudden decision to withhold the data:
We added SSL encryption for our signed-in search users in 2011, as well as searches from the Chrome omnibox earlier this year. We're now working to bring this extra protection to more users who are not signed in.
When Google encrypts search data, it means searches will no longer pass keyword data to analytics software. For instance here's a typical scenario of searching:
A user opens Google.com, and types a search query into the search box, like "Atlanta internet marketing company"
Google returns a list of results, typically 10-15 results.
The user clicks on our website, and our website loads
In the background, as the site loads, our analytic software collects data, such as the time of the visit, where the person came from, and what keyword the person used.
This happens billions of times a day across the internet. People visit sites from search engines, and data is given to the website to indicate how the search users found the website – i.e. translator directory the keywords used. With encrypted search, the above scenario still happens, with one marked difference. The website no longer receives the keywords used by the search visitor.
This is very unfortunate, as keyword data is extremely valuable for many reasons. Specifically to clients who hire SEO companies. Here is how typical conversations happen between SEO companies and clients:
Because organic search investments don't come from faith – they come from data, and critical parts of that data have gone missing. I'll illustrate with some made-up conversations:
Marketing exec/client: "Some of the SEO traffic we get is really valuable. I wonder if we could get more."
SEO: "I can help!"
Marketing exec/client: "Great. Here's some budget/resources. Get to work."
SEO: "I'm on it!"
Marketing exec/client: "Whoa. It's working! We're getting more traffic for the keywords as you help us improve rankings, optimize our listings, and target content."
SEO: "Let's invest more."
Marketing exec/client: "Agreed!"
Yes, I've created a highly simplistic version of what happens, but it's not a ludicrous distilliation. Let's imagine the scenario again, but in a world without keyword referral data:
Marketing exec/client: "I've heard good things about SEO, and even though I can't tell what's helping us, it seems like organic search is a good channel. Let's try making an investment."
SEO: "I can help!"
Marketing exec/client: "Great. Here's some budget/resources. Get to work."
SEO: "I'm on it!"
Marketing exec/client: "OK, here's the deal. The CEO can see that organic search is sending more traffic, but we really can't tell whether your efforts are the ones driving value, or if the keywords you're optimizing for are even helping us."
SEO: "But the rankings are clearly going up, and we can see that organic search is an important part of the funnel!"
Marketing exec/client: "Yeah, but we think a lot of that is probably just branded search for our name."
SEO: "But a lot of it is going to pages that aren't ranking for branded terms alone – some of that has to be coming from the non-branded keywords that I've helped us to drive traffic from."
Marketing exec/client: "Well, that could be personalization, or localization, or something else we don't know about. I'm sorry, but we need to invest our budget in places where we have solid data, not just data fragments. domain dns Can you help us increase our Facebook likes?"
SEO: "You're making a terrible mistake."
Conversation example credit to Rand Fishkin
What Prompted This Change
We don't know. We speculate it has something to do with the recent PRISM scandal, where Google was caught giving search data to the government. The problem with this theory is that while Google is not giving organic (free) keyword data to websites, paid traffic via PPC is not affected. This means if you pay Google via Google Ads to show up in search, you'll continue to see all data, including keywords used. So in other words Google cares about your privacy, unless they get paid. You can also read our post on How Google Ads Works.
How To Overcome & What We're Doing Moving Forward
This change does not affect our processes nor our results. It removes one tool from our toolbox, and creates a challenge to work around. The only noticeable impact our clients will see is less keyword data in reports. Since we still receive keyword data from nearly every other search engine, our reports will not drastically change.