How Retargeting Converts Visitors Into Customers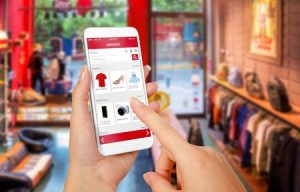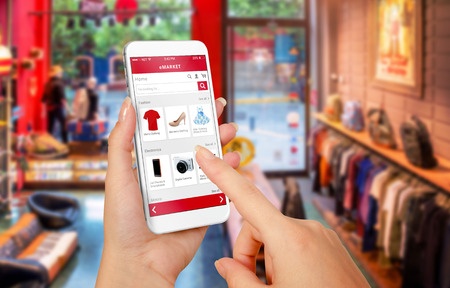 Small businesses, startups, and family operations need advertising to connect with customers while working within a budget that may not offer room for national TV spots or prominent billboards on the highways. When you need to amplify the value of your advertising dollars, intelligent online marketing that uses techniques like retargeted advertising will get more customers with fewer resources.
PLEASE COME AGAIN
At a physical storefront, you'll typically see the front entrance littered with business cards, flyers, menus, coupons, and other takeaways for customers to freely grab. If you think of advertising as just a way to get customers in the door, then this grab-bag of items may seem like a waste of money. Using a more comprehensive view of advertising, the Small Business Association notes that persistence and repetition are key, and repeat customers are amongst the best brand assets that any company can acquire. These advertising items are intended to repeat the message containing your business's pitch every time the previous visitor sees them on the fridge magnet or in their wallet.
In the digital world, you can accomplish the same appeal to previous visitors and customers by employing retargeted advertising elements.
RETARGETED

 ADVERTISING IN ACTION

Online advertising services that offer retargeted advertising, such as AdRoll or Google's AdWords, are connected to a wide network of websites that may display your advertisement. When potential clients explore the Internet, possibly visiting your site in the process, they use web browsers that rely on data files called "cookies" to track information like login status, preference settings, and other data that enable more sophisticated website functions. Each visitor to your site will receive a cookie. When the visitor leaves your site and continues to explore other websites, the advertising program sees the tracking cookie and "follows" the visitor around a bit, allowing your advertisement to show up to that potential client when they are on their favorite news site or checking the weather. As the user browses throughout the day, they become far more likely to see multiple instances of your advertisements, reinforcing the memory of your brand in a way that can last for years through those few passive interactions.
USING 
RETARGETED

 ADVERTISING

Retargeted advertising is a useful tool in a marketer's playbook, but it needs effective and strategic use to have the best results. Don't dump all of your advertising focus into retargeted ads. Instead, keep looking for new visitors to start the retargeting chain with advertisements targeted via other factors like matching demographics and with alternative advertising methods like Twitter, Facebook, and other social media sites. To make sure that visitors are engaged when they do return to the website, make sure your site's content is rich in information and pulls them towards a purchase. If you want to take your marketing strategies to the next level, hunt for an advertising agency using a tactical questionnaire to match you with the right management team. Taking all of these steps will help illuminate the best way to include retargeted advertising in your digital media campaigns.
TAKE AIM AT YOUR MARKETING GOALS
From putting retargeted ads in the right place for the right customers to creating robust social media profiles that will connect with old and new customers alike, WebTech Marketing Services can push small business advertising into the modern era. Contact WebTech online, through the phone, or in person to start embracing sophistication in advertising automation.