How To Set The Foundation For Successful Online Reputation Management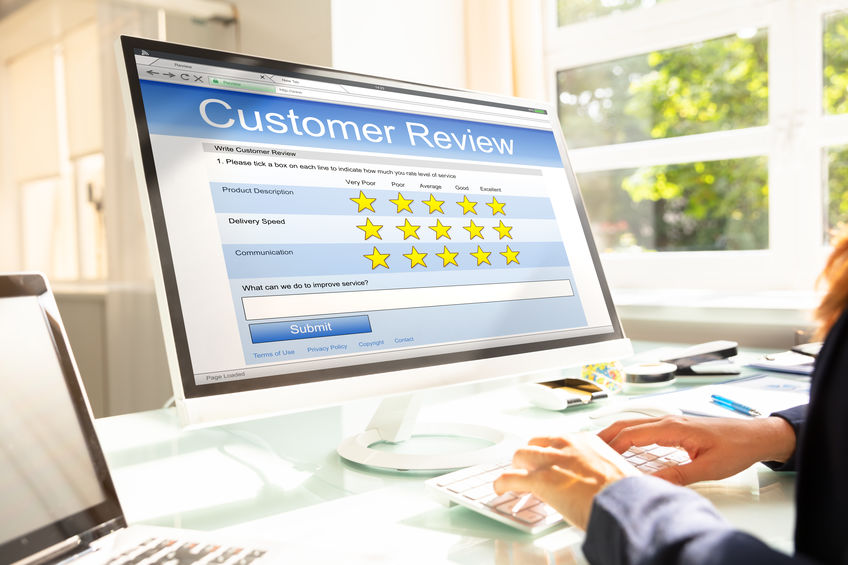 It should go without saying that good online reputation management is essential in today's marketplace; however, many businesses neglect this crucial aspect of their growth. Seven out of every ten Americans are active on social media in 2021.
The fact is that today's internet user has been empowered by social media; they know how to make themselves heard. Consider the fact that before doing business with your company, many potential customers will research your online presence on all sorts of social media channels like Google reviews, LinkedIn, Twitter, Instagram, and Facebook. In essence, they will be looking for all the reasons that they should or should not do business with you. This means that more than ever before, your reputation has the potential to influence your success.
To protect your brand from bad reviews, it is important that you know and follows some basic rules of online reputation management; below are some of the most important ones:
OWN YOUR BRAND EVERYWHERE
Begins with thinking ahead.
Make sure that you own your brand wherever you can. To start, you will want to establish a presence on social media by creating profiles for your business. You should do this even before you have specific plans to start posting. Try to keep the names of all of your social accounts consistent so that users can find your business easily across platforms.
You also want to buy your URL and not just the .com extension, either; you should look at .net and .org extensions, as well. Pay attention to directory listings, especially Google and Yelp. Make sure that your business address, name, and phone number are up to date. This ensures that potential customers can easily locate you and contact you and don't get you confused with other businesses.
SET GOALS FOR YOUR ONLINE REPUTATION
How do you want people to see you?
One of the fundamentals of an online reputation management strategy is knowing exactly what you want from your brand's digital identity and customer engagement. Before you can successfully align your company's mission with its online perception, you need to establish goals for growth. These goals will naturally lead you to projects that will execute your vision.
What types of customers and clients are you trying to attract?
Once you have a general idea of your consumer base and how you want it to grow, it will be easier to narrow down which social media platforms are most effective for your brand. Focus on the top social channels that work for you and dedicate time to your digital footprint on those accounts.
What kind of growth do you want to achieve?
If you want more traffic on your website, focus on SEO-optimized blog posts that will appear more frequently on search engines like Google. If you want more followers on Instagram or make it to the Explore page; pay attention to your analytics by using the business tools on Instagram or another insights app. These social media marketing tools will help you know when to post and what hashtags to use to drive engagement.
ESTABLISH YOURSELF AS A THOUGHT LEADER
Authority is a key component of any reputation. You will want to make sure that your company is perceived as influential and at the forefront of your industry.
Become an industry leader.
People are more likely to trust your brand if you are recognized as an industry leader. Publishing the right content can help you to attain this position. You should focus on providing useful information and educating your audience via content such as well-researched blog posts and white papers. Remind consumers what sets your product or services apart from other brands.
As the power of the consumer grows, it has become even more important for businesses to listen and be responsive rather than to blindly push content. That focus on listening means that social media will play a major role in all of your efforts in reputation management.
Quality is more valuable than quantity.
Your business doesn't need to be posting every hour or even every day. Rather, when your brand does open its mouth to speak, it should be something valuable to your consumers and the industry. Bombarding your followers with meaningless or half-thought-out content is counter-productive to your brand's reputation management.
The quality of your social media posts and blog content is what will get potential clients to tune in, while too much unnecessary content will irritate your followers leading them to unfollow you or not take your brand seriously.
PAY ATTENTION TO WHAT PEOPLE ARE SAYING
Online engagement is super important for your business and most digital algorithms today are optimized for engagement. In order to determine what kind of content you should be producing to enhance your company's reputation, you need to tune in to what's already going on.
Create Google Alerts for your company!
These alerts will let you know whenever something is published about your organization. One key to reputation management is to always be on top of what's being said about your brand. You should never be the last to know about any new activity or talk relating to your business and you can ensure that by simply activating Google Alerts.
Reviews are important!
If you were new to the area and wanted to order a delicious pizza from a local restaurant, how would you go about finding the best pizza place to order from? It's easy to assume that most people today would head over to Google to search "Best pizza near me." When browsing through the options Google you might weigh your options by proximity or price-point, but data shows that  5-star reviews and written reviews are more important.
About 70% of potential customers use filters by rating when using a search engine like Google or Yelp and 93% of potential customers did not order a product or use a company's service after reading a bad review.
Don't panic if your Google or Yelp reviews aren't looking flawless, every business can count on getting at least one bad review in their career. However, to be on top of your brand's reputation management, encourage your customers to leave positive reviews whenever they have a good experience. Not every customer is going to set aside the time to leave an online review, but if you encourage your clients to leave a review or rating from the day that you open, then reviews and stars will just naturally add up.
Engage with future and loyal customers.
One guaranteed way to boost yourself up in algorithms is to maximize engagement. Not only does engagement promote your company on the technical side of these social channels, but it also strengthens your relationships with your customers to promote loyalty and trust. Utilize polls and surveys to get to know your customers better and end your blog posts with a question or a suggestion to drop a comment so that they can join in on the conversation.
When you engage with customers and potential on social media, in blog comments, and in forums, you make a customer feel like they have a voice in your brand. remind them that they are valued which will build the foundation for a strong online reputation.
As your company accrues 5-star reviews and positive feedback on Google, try to respond and thank every customer that you can. When you acknowledge your customers' positive reviews, you encourage this type of interaction. If you encounter a disparaging comment or review, respond thoughtfully but avoid getting into arguments.
When you address criticism, do so carefully; it is very easy to come off as petty. Knowing when to respond to comments from unhappy customers and when to ignore them is just as important as knowing how to respond. Keeping up with these online interactions and customer feedback can feel like a big project to tackle. This is where a solid marketing team can come into play to help your business stay on top of your reputation management process.
CONSISTENCY IS KEY
The foundation of your brand's reputation management begins online where potential customers can make one Google search and determine if your business is worth their time and money. When they make this search, your business should reflect consistency.
Consumers value businesses that they can count on.
When you are consistent with your content, services, and products, you ensure that customers will keep coming back for more and maybe even recommend you to a friend. Overall engagement online is all part of this consistency goal. Some good organizational skills to keep you on track to building a strong reputation could include making a content calendar for your blog or social media accounts or hiring a marketing team to develop and execute an online reputation management strategy for you.
If you find yourself needing help with any of the above, contact us at WT Marketing today. We can help you to protect your name and to reap the rewards of a strong business reputation.