How To Create a Company Blog Strategy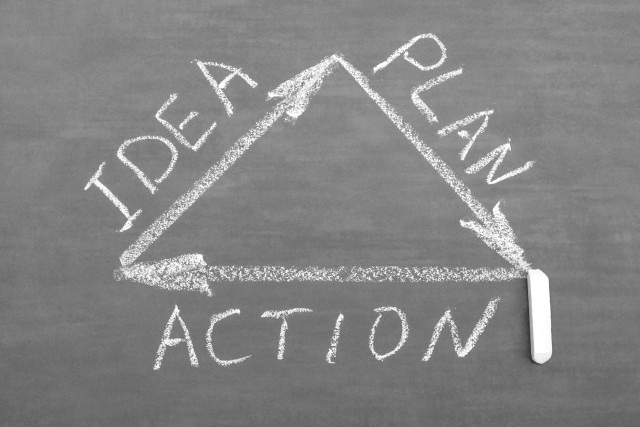 According to Fundera, over 409 million people read blog post content each month, making them an absolute must-have part of your content strategy, regardless of the size of your business. With such an enormous audience and potential for success, boring business blogs need not apply.
In order to stand out, you need to provide your current & potential customers with a consistent stream of content that suits their needs.
In order to stand out, you need to provide your current & potential customers with a consistent stream of content that suits their needs. There are countless benefits of business blogging, such as increasing organic traffic, providing content for an email newsletter or social media, and even increasing leads.
Set Up Your Blog
First things first, if you haven't already set up your blog platform, you'll need to determine which service you would like to use, along with the domain, blog theme/design, and the types of content you plan to publish. Your blogs should live in their own section of your website, either under a subfolder, like example.com/blog/ or under a subdomain like blog.site.com. Nearly all website CMS systems such as WordPress, Wix, and even shopping carts like Shopify allow for an addition of a blog section to an existing website. Your blog should look similar to the rest of the website, to avoid disorienting your blog readers as they navigate from your website to your new blog.
Read More: The 12 Best Blogging Platforms for 2022
Decide On Your Target Audience
Who are you talking to? In the world of blogging, it's easy to shout into the void and hope someone hears you. Before you write a single sentence, you first need to determine who it is you are attempting to connect with, or your target audience.
An effective exercise to identify & document your target audience is creating a user persona document.
An effective exercise to identify & document your target audience is creating a user persona document. A buyer persona is a detailed description of someone who represents your target audience. While this persona is fictional, it's based on deep research of your existing and/or desired audience. The personas allow you to visualize your target customers as you are writing blog posts.
Read More: How to Create Buyer Personas
Determine Your Blog's Purpose
The next step is to figure out what your business blog will be used for. Is your intention to entertain, inform, increase credibility as an industry leader, or even to humanize your business? Your blog articles can address industry trends, educate your customer base and even help to create customer loyalty.
Consider creating a mission statement for your blog that you can reference when you are brainstorming content. This should be a simple, all-encompassing statement that summarizes what you want your blog to achieve and the categories it will cover. For example: "Our business blog is designed to educate our target audience and help them to make informed decisions." You can also determine your brand's unique voice and point of view — adapting either a conversational tone or more of a corporate tone depending on your industry and level of expertise.
Whatever you decide to do, make sure you stick with it as to not create inconsistencies with your brand voice & tone.
Define Goals + Track Performance
What are your blogging objectives? It's important to define tangible goals and how you will be measuring success. Here are some common blog objectives:
At the end of the day make sure you have defined what a successful blog is via clear key performance indicators along with clear expectations.
Learn More: 15 Blogging KPIs You Should Be Tracking
It's Keyword Research Time
Keywords are the words and phrases that people use when searching for something online. If you boil down everything on a web page including all the images and videos, text, etc. into simple words and phrases, these are your keywords.
The goal of keyword research is to identify keywords that align with the products and services you provide, along with language your target audience would be using when doing searches.
Keyword research then translates into a blog strategy & plan:
If you would like your blog posts to rank well in search engines, generate clicks, then effectively educate and convert your target audience, your content must be engaging, add value and come from a place of honesty, transparency and depth.
Beware of overusing keywords, or keyword stuffing. If you arbitrarily add keywords to attempt to improve your search engine rankings, you may reduce the quality of your blog posts, which lowers the likelihood of creating value (leads & sales) from your blog post effort. Always prioritize user experience while writing content. 
More Reading: In-Depth Keyword Research Guide
Add CTAs within your Blog Content
It's not over until there's a CTA embedded in your blog post. Here's what we mean. CTAs, or a "call to action," helps to drive visitors to important offers, deals and information to ultimately generate leads & sales.
Examples include:
Ultimately, call to actions & conversion mechanisms are crucial part of your digital marketing strategy, and must be planned & implemented effectively to create a natural yet effective connection between your informational blog post content and commercially focused landing pages.
Examples of Great Business Blogs
We've come across a few business blogs that stand out:
Company: Royal Swimming Pools

Why It's Great: This post is addressing a very real client problem of chlorine being expensive and hard to find. The post offers in-depth and actionable information while positioning the business as a subject matter expert. No cliché stock photos, along with easily scannable content via headlines and images. At the end of the post we have a clear call to action image and contact form.

What's Not Great:  Try to ignore the G+ button from the social media share area, otherwise this blog does so many things really well.
Company: Reed Tinsley, CPA

Why It's Great: This post educates people with questions on working while receiving social security benefits. The post does a great job breaking down a complicated subject matter into simple language anyone within their target audience can understand, while providing enough depth to provide value. The blog colors, layout and interface elements create an amazing look & feel experience. What also stands out is the leading personality of the company, Reed Tinsley, is the published author of each post. This elevates each post since a subject matter expert wrote it, while positioning Mr. Tinsley as approachable. 

What's Not Great:  The photos selected for each post are stock photos and don't convey much meaning or interest. Beyond that, there are also no clear call to actions on each post. 
Company: Express Sewer & Drain

Why It's Great: The post directly asks and answers a consumer problem while stepping the user through all the conditions that directly influence an overall cost to repair a broken sewer pipe. The blog post format looks clean and professional, while employing headings, a photo that does not overtly appear to be stock, and has multiple calls to actions attempting to sign up people for an email list, a call to action at the bottom of the post sending users to special offers and a contact form at the very bottom. 

What's Not Great:  The photos for each post could be better, and the usage of popups tends to reduce the quality of the user experience (which must we weighed against the fact that popups can lead to more signups). 
Extend your Marketing Team
Whether you have a small in-house content marketing team or are in need of a marketing team altogether, we can help support your blog content production process — or even help you build the perfect blog for your business from the ground up. WT Digital Agency specializes in creative storytelling, fused with the latest and greatest marketing technology to help our clients reach their goals. We pride ourselves on being a reliable partner, bringing you measurable business growth and a sustainable ROI. If you're looking to take your blog content strategy to the next level, contact us today so we can get to work.