The Top 7 Digital Advertising and Marketing Formats in 2019
Today, your business has a plethora of options to attract interest in your products and services, and it can be difficult to know where your marketing/advertising dollars are best spent. Our team has taken the seven primary types of online advertising and marketing and broken them down to help you better understand the benefits of each approach so that you can maximize your business marketing budget.
1. Search Engine Marketing
The most common and reliable form of paid digital advertising is search engine marketing (SEM). Based on keyword data, SEM allows businesses like yours to "buy" a better position on the search engine results page (SERP) for specific terms. These ads are divided into three categories:
Pay Per Click (PPC) – You choose the keywords, bid the maximum you are willing to pay per click, and your ad appears at or near the top of the SERP based on your bid. PPC ads are the best value of the SEM options as you only are charged when users engage with your advert.
Cost Per Thousand Impressions (CPM) – You choose keywords and are billed a fixed rate for 1,000 impressions on the SERP. This SEM option guarantees your ad will appear, but can be expensive as there's no guarantee viewers will click your ad.
Cost Per Acquisition (CPA) – This method of SEM relies heavily on automation, drawing from historic data in your account to determine the right times and places for ads to appear to generate conversions.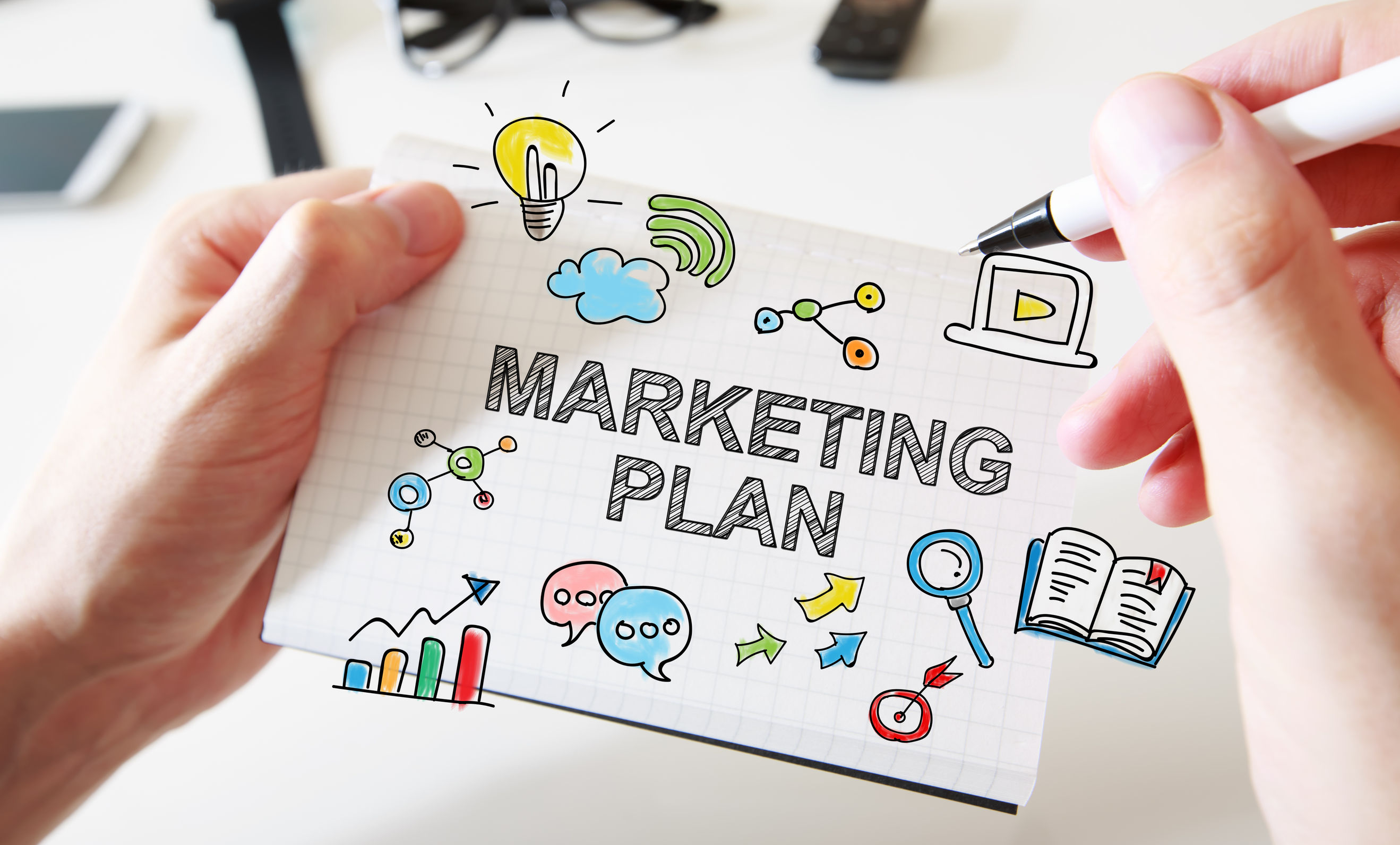 The leading paid platforms for SEM are Google Ads and Bing Ads. Ensuring your website has the best possible search engine optimization (SEO) is one free SEM option. Using up-to-date SEO techniques and properly seeding your site with relevant keywords can give your company a completely free SERP boost.
2. Display Ads
Display advertising is dynamic, highly customizable, and can provide flexible reach to suit most businesses. They do, however, require a decent amount of effort to dial in for good results. This is largely because unlike their 1994 predecessors, today's online display advertising takes a variety of forms, including:
Static image – These are the closest to the "original" banner ad: simple graphics that load at the top, sides, and/or bottom of content.
Text – Text ads are typically generated by algorithms so their content is related to the material they appear near.
Floating banner – Similar in appearance to static image advertisements, floating banners do just that – they drift across the screen or hover in a designated area above the site content.
Wallpaper – Subtly engaging ads that load in the background of a website, changing the appearance of the page itself.
Pop-up – First appearing in 1997, the pop-up is one of the most derided forms of online advertising as users often find these ads intrusive because they open a new window in front of the content viewers were engaged with previously.
Video – Short video clips that sometimes are set to autoplay and on other occasions wait for viewers to opt-in and watch the content.
There are paid services you can advertise through which give businesses a better chance of targeting the right audience through demographic, location, context, and even behavior. The best-known of these services is Google's Display Network.
3. Native Advertising
Sometimes called "sponsored posts," in traditional print media, these would be referred to as "advertorials." The adverts themselves appear as part of content users are deliberately seeking out – whether on a platform like Facebook or Instagram or on a blog post. Native adverts come in five basic groups:
In-feed – These are most familiar to those using social media platforms, and occur in the middle of the user's news feed.
Search ads – Flowing down the side of results in popular search engines like Google and Bing, these ads are related to terms users have searched for recently.
Recommendation widgets – These are web widgets specifically designed to highlight content on a vendor/publisher site that is related to whatever the user has chosen to view.
Promoted listings – This type of advertising showcases your product or service listing before the general search results on popular shopping sites like eBay and Etsy.
The native advertising market is currently booming, with new vendors entering the fray regularly. Some of the new networks for native ad content include: Adblade, Outbrain, Gravity, Adsonar, and Taboola.
4. Social Media Ads
Well-targeted social media adverts are extremely useful, pairing the visual engagement of display advertising with the bespoke content of native advertising. In 2018, Zenith group estimated that 40 percent of global ad spending went into online advertising: a staggering $227 billion. Social media ads are inherently flexible, with content that can be displayed according to whatever the platform supports, from static images to autoplay video ads.
Whether you prep your social media marketing campaigns yourself or work with an agency, social media ads fall broadly into two camps: native "organic" ads that spread through shares and re-blogs, just as word-of-mouth advertising used to weave it's way through town; and promoted posts that are designed to reach specific locations, demographics, and/or interest groups.
In either case, the top platforms for social media marketing are:
Instagram – For visually stunning content in hospitality, retail, travel sectors and more. They also have ads in their popular stories feature.
LinkedIn – For business-to-business marketing and recruitment
Facebook – For demographic, location, and interest-based ads as well as stories ads.
Pinterest – Also for visually stunning content
5. Remarketing
Remarketing, aka retargeting, is an advertising method that uses simple tracking codes which allow you to handle potential customers who've shown an interest in your products or services but not followed through with a purchase. Essentially, as long as your visitors accept cookies from your site, you're able to pepper their web session with your digital advertising wherever they go.
A digital advertising campaign is straightforward to set up using popular platforms like Facebook and Google, or you can engage a specialist to help you build a broad retargeting campaign.The largest remarketing platforms are Google & Facebook. Other remarketing platforms are Adroll & Retargeter.
6. Video Marketing
YouTube is widely regarded as the king of video marketing, but there are a number of variations to consider for your digital advertising campaign. Popular marketing material on YouTube runs the gamut from educational to emotive, visually immersive to instructive. Additionally, YouTube includes "pre-roll" advertisements, which can be managed similarly to other SEM content.
In addition to YouTube, video advertising content can be shared to virtually any social media platform, as well as other video outlets, including Vimeo, Hulu, Twitch, Tremor, Tube Mogul, AoL, LiveRail, YuMe, Adap.TV, BrightRoll, and more.
7. Email Marketing
Another classic digital advertising option is email marketing which is cheap, quick, and effective. Managed wisely, email advertising can build your brand, bolster sales, and improve customer loyalty. Many email marketing services provide detailed tracking data to help you fine tune your efforts, these include: MailChimp, Constant Contact, ConvertKit, AWeber, GetResponse, Campaign Monitor, and Active Campaign.
All businesses should be building and using a mailing list because this is the only direct way you can get in touch with your customers. While Facebook, Google, and Instagram are all great tools to reach customers, they can change their rules at any point, making it difficult for you to reach the people you want to. With a mailing list, though, you have complete control over your contact with your customers.
Don't Get Overwhelmed
With all of the options for digital marketing and advertising, it can get overwhelming. The best thing to do is to work with an agency who knows which marketing and advertising formats and platforms will benefit your business the most. Here at WebTech, we have a comprehensive understanding of all things digital marketing so that you don't have to. Contact us today to boost your business.
WT Digital Agency is an Atlanta marketing agency specializing in brand development, content marketing, social media marketing, website design, SEO, and more. To learn more about what we do, click here.