Top 5 Questions to Ask When Hiring An Internet Marketing Agency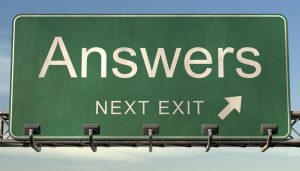 This post was updated on June 21st, 2018
With so many potential options and places to advertise, it's essential to hire an agency that will effectively market your business on the internet. Internet marketing is both vast and constantly evolving, with new tools and avenues to constantly explore. By asking a few key questions, you can identify a marketing agency that is innovative, knowledgeable and in it to find success for the businesses they work for.
What to Ask
There are many questions you can ask that should give you the answers you need. We distilled this list into 5 specific questions that will reveal crucial information quickly and succinctly.
1. How does your company combine organic, paid & social marketing into a synergistic strategy? Any company who claims to do internet marketing should have a good answer to this question. The company should come back with questions in an effort to establish your goals, timeline, requirements, and budget. Once the company knows those minimum parameters they can speak intelligently about a basic plan of attack for you that ideally utilizes multiple channels such as organic and paid search.
2. Tell us what your experience is with content marketing? Online visibility is key in today's consumer-driven world. Content is a large part of that. Consumers are looking for helpful content that is both enjoyable and informative. An internet marketing agency should be able to make your business's content unique and engaging while tying the content into lead generation and email marketing mechanisms. A good response will be a few examples of content marketing campaigns they have worked on, and how the effort leads to increased client revenue.
3. What tools do you use? Most Successful agencies use tools to increase efficiency & productivity. Common tools include solutions to measure competition, identify consumer needs, track ROI, measure analytics, monitor new/lost backlinks and more. A good company can give you the main tools they use, and how each adds value. Here is a list of popular marketing tools used & why. Understanding the sort of toolbox each agency uses gives you insight into how serious they are for a given area, plus gives you as a consumer another way to compare potential agencies.
4. What is your measurement of success? How does a potential marketing agency interpret success? If they're making promises, back away slowly. There is no guarantee in SEO, or internet marketing for that matter. Instead of promising you an exact number of customers they are going to reach, the answer should be more about steady growth & hitting performance milestones at regular intervals. It's about long-term strategy, and how it will work toward earning a profit from increased traffic. A good response will be high-level examples of milestones they set for other clients, results of the campaigns, and how the marketing company impacted the numbers.
5. How will you present your progress? Any good agency will have a clear way of showing you what they are doing, and how it is working. It shouldn't just be the numbers, but a detailed look at what they've done. They should provide sample reports. Ask if they customize reports for you. You'll want those reports to include overall traffic numbers & conversion numbers such as email leads & phone calls, then observations about what your visitors are doing on the site and recommendations for next steps. Reports are so much more than just numbers – they should explain in simple language what's happening, what is expected next and recommendations that covers further improvement and/or reacting to the reporting. Many agencies offer canned & unpersonalized reports which really fall short at conveying what's happening and fail to show the value the agency is delivering. Ask to see sample reports of both successful and unsuccessful campaigns to gauge how good the agency is at showing progress and correcting a lack of meeting goals.
If You Need Site Development/Updates
Some agencies offer much more than just marketing, such as building you a new website, redesigning your existing website, or simply making content changes to your existing sites. Make sure before you allow any company to make changes on your website the company making the changes is well-versed in responsive design and has a development environment ready to stage your site totally separate from your live site environment.
What this means is the company making changes to your site should understand how the existing site handles smaller screens such as iPads and Smartphones, should be able to update your site without breaking any of the mobile experience and finally be in a position to show you site updates without impacting your live site. Most agencies will be able to make simple changes to your website, but it's important the company you hire has the development chops to make your site updates without any negative impact to your existing users/user experience.
The Runners-Up
Don't limit yourself to five questions. You have the right to the full picture in order to make the right decision for your business. You can ask additional things like how they'll improve your search engine rankings, do they guarantee those rankings (which should be a resounding no) and what is an example link-building strategy.  Ask for a list of current and past clients. It's important to formulate what you're looking for, and what you want to come from the experience—so prepare in advance as well and identify the things you'd like to see happen.
The more transparent an agency is the better. It's not about bold promises, but about their process, tools and skills, and how they'll apply them to meet your needs. Hopefully, they've done a review of your website and broken it down to any issues it may have and how they'll improve it. They should adhere to the Gooogle Webmaster Guidelines. Remember, you can learn a lot by reviewing their website and content. If it's lackluster, would you want them representing you?
Your website is often the first impression of your accounting practice. To be effective online, your website needs to reach potential customers on any device – from laptops to phones and tablets. If your business is ready to take Internet marketing to the next level, Web Tech Marketing Services can help. Contact us for more information about marketing your company on the internet.