Is Your Website ADA Compliant? Here's Why You Should Care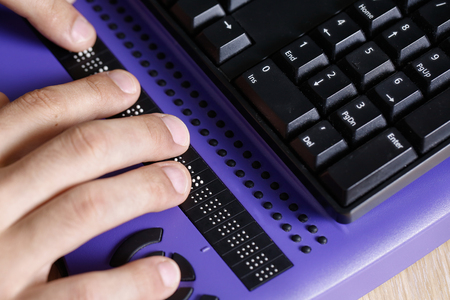 The internet is an ever-changing place, and keeping your company's website current with the latest design trends and assuring platform accessibility is a key part of regular upkeep. However, accessibility is more than simply updating your website to run on tablets and smartphones. Your website must also be ADA compliant. What follows is a brief overview of the ADA, what this means for your company's website and how professional assistance can help with ADA compliance.
ADA Compliance Explained
The ADA (Americans With Disabilities Act) was passed in 1990. It was established to ensure accessibility for disabled Americans when interacting with public and commercial entities. Since its passing, the ADA has seen many amendments and general updates to its wording to keep it current with modern society and technological advances.
The W3C guidelines currently list 62 different standards a website must meet to be ADA compliant. Now many of these standards are ones your company is likely already meeting simply based on proper website design, while others are not too involved and can be updated by a competent website designer. However, some of these standards require a degree of technical skill to implement and may require expert assistance from a 3rd party company.
What This Means For Your Company
The ADA is taken quite seriously. In June 2017 grocery store chain Winn-Dixie lost an ADA lawsuit in Miami, Florida. The judge ruled that their website was not ADA complaint due to the fact it was not fully accessible by visitors with visual impairments or blindness. Note that many computer users with visual impairments make use of screen reader software to facilitate computer use, Winn-Dixie's website was incompatible with such software due to its design making it inaccessible.
As the judge ruled, Winn-Dixie's website is a 'place of public accommodation.' This makes it susceptible to Title III jurisdiction under the ADA. To simplify, this means that the website was an extension of the physical location and falls under the same accessibility needs. Such website updates are not overwhelmingly expensive. The Miami Herald reported that it would only cost Winn-Dixie $37,000 to make such an update–a minor amount when compared to the several million the company spent in recent website updates.
What this means for other companies is that a non-compliant website may encounter similar ADA based lawsuits. The costs associated with such lawsuits are not to be ignored, however, the bad publicity generated by such a case could generate far greater costs in the marketplace and severely damage a company's reputation.
How WebTech Can Help
As the above story shows, lack of ADA compliance on your company website can cause legal concerns and damage your reputation in the marketplace. In the current world of social media, news moves fast and consumers are more concerned with companies being socially responsible. WebTech has helped companies both large and small with their website needs. Contact us today to learn more about the services we offer and how we can help improve your company's online presence.
WT Digital Agency is an Atlanta marketing agency specializing in brand development, content marketing, social media marketing, website design, SEO, and more. To learn more about what we do, click here.