Why Your Business Should Invest in Digital Marketing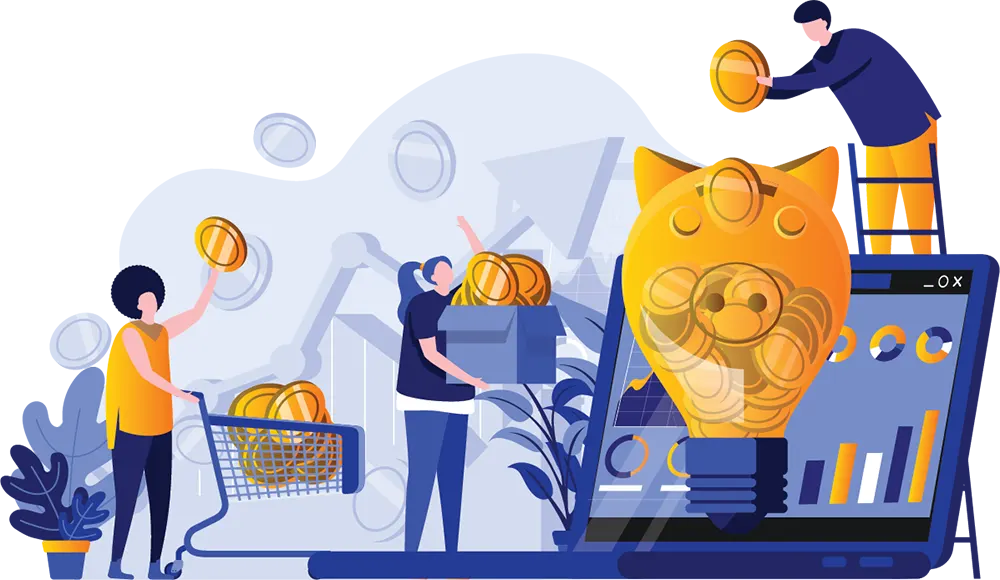 Marketing as we know it has changed dramatically over the past few decades, and especially after the past few years. We live in an increasingly digital world, and digital activity across the board is at an all-time high — and the competition between businesses to win over customers is fierce. Digital marketing has transformed the way businesses find and communicate with new consumers. It has allowed us to understand our ideal target audience, increase engagement with customers, and even serve as an engine for growth to increase sales. 
While digital marketing has been and will continue to be an integral part of the modern workplace, many businesses may experience sticker shock when it comes to fully committing to their digital marketing strategies. You may not have even set aside a digital marketing budget before, because you may not believe it will bring you a solid return on investment. If the idea of enhancing (or building) your digital marketing effort seems overwhelming, we're here to help. Learn why you should invest in your online marketing strategy, and how digital marketing can give you a competitive advantage in the ever-changing marketplace. 
What is a brand?
 If you own a business, you might think of it as just that — a business. Think of your brand as the identity and soul of your business. Your brand represents your company's values, and sets you apart from other businesses. It can be impacted by good and bad publicity and positive and negative client engagement. It should also resonate with people on a personal level, as it's key to building brand awareness. Apple, Microsoft, Amazon, and IKEA are all great examples of high brand awareness on a national and global scale. If Apple never invested in its commercials, digital marketing, and even the iconic Apple logo, it may not be the household name it is today. Building your brand has long-term benefits, impacting consumer perception and your overall reputation.
How to Establish your Brand
In the digital space, there are multiple opportunities and avenues to gain the attention of clients. Think of your digital presence as a virtual business card, providing your customers with everything they need to know about the products and services you offer at any given time.
The benefits of content marketing are virtually endless — even if you may not see short-term returns immediately. Your content marketing ROI can seem rather intangible, but it's an invaluable part of growing your business in the digital marketplace. Building the following elements plants long-term marketing seeds that can grow into new relationships, customers and even an increase in revenue. 
Build a Website
Consider this scenario. Two friends are discussing local landscaping businesses, and one friend recommends your company after having a good experience with your services. The other friend is happy to accept the recommendation, and plans to contact your business. However, you don't have a website. While they were searching for a way to contact you, they decided to opt for a competitive company after finding their website first. 
Your website is a key component of your content marketing strategy and often serves as your first digital impression. It allows you to establish a strong emotional connection with your audience by providing them with the who, what, when, where, and why of your business. Your website helps you share your company story, contact information, and more. Even websites with simple, basic functions help brands to build credibility with customers. Building a website is one of the first digital marketing actions you can take to put your brand on the map.
Organic Search
Ask yourself, "if someone were to Google my business, what would they find?" Search engine optimization answers this question by improving how your website ranks when a customer is searching for it. SEO is a must-have aspect of your digital content marketing strategy that can increase website traffic, conversion rate and more all while boosting your brand's credibility online. There are a number of things that determine ranking factors for a website in the eyes of search engines, including high quality website content, page speed, mobile website experience, internal and external links. Marketing firms incorporate branded and un-branded keywords to reach new customers and increase high-quality traffic to your website by reaching relevant customers. When considering your digital marketing budget, be sure to list SEO as a necessary part of your inbound marketing strategy in order to reach your ideal customer. 
Social Platforms
The social media world has changed quite a bit in the past few years, and the landscape is always changing as new apps and platforms are introduced. While business owners may not have the bandwidth to manage company social media marketing channels, working with marketing agencies to establish social marketing goals and mange day-to-day needs can help you make the most of your time and money. A marketing firm can help you determine which social media platforms are best for your business based on industry data, the products and services you provide, and current trends. Social media creates a small community for your customers, allowing them to share feedback about their experiences, so it's important to remain active on your relevant platforms to maintain communication with clients. Eventually, you may even consider channeling investment of marketing dollars into paid social media campaigns, as it gives you an opportunity to either reach new customers and target the correct audience directly. 
How to Grow Your Brand
Once you've established your website, social and search channels, it's time to take it to the next level. In today's digital world, it's not enough to have each marketing component as part of your digital strategy. You must regularly analyze, update and evolve your strategy as needed in order to see a larger payoff over time. 
Update your Website
Once you have developed a website, it's time to take things to the next level to keep your customers coming back. You can do so by adding new pages and features like customer testimonials and reviews,      and more to strengthen your credibility and optimize your user experience. 
Create Thought Leadership
Depending on your business offerings, thought leadership can be a great way for you to share your expertise with your audience. Consider developing a company blog as part of your digital marketing strategies to boost your SEO performance and increase your website return on investment. You can also include any research white papers or relevant press on your company's website. 
Establish Authenticity
Once you have determined which social media platforms you will be using for your business, you can enhance your communication with your consumers. Community management refers to the process of developing an authentic relationship with customers through responding to comments, answering questions and even commenting on user-generated content. 
Grow your Email List
Did you know there are over 4 billion daily email users? By developing an email marketing campaign, you can educate your audience on any new products, promotions, or sales. Encourage existing customers to sign up for your email newsletter to stay up-to-date on company news. You can also cultivate your email list from scratch by creating a pop-up box on your website. You can also leverage a marketing automation platform to engage with at-risk subscribers, push abandoned cart emails and share any other promotional messaging.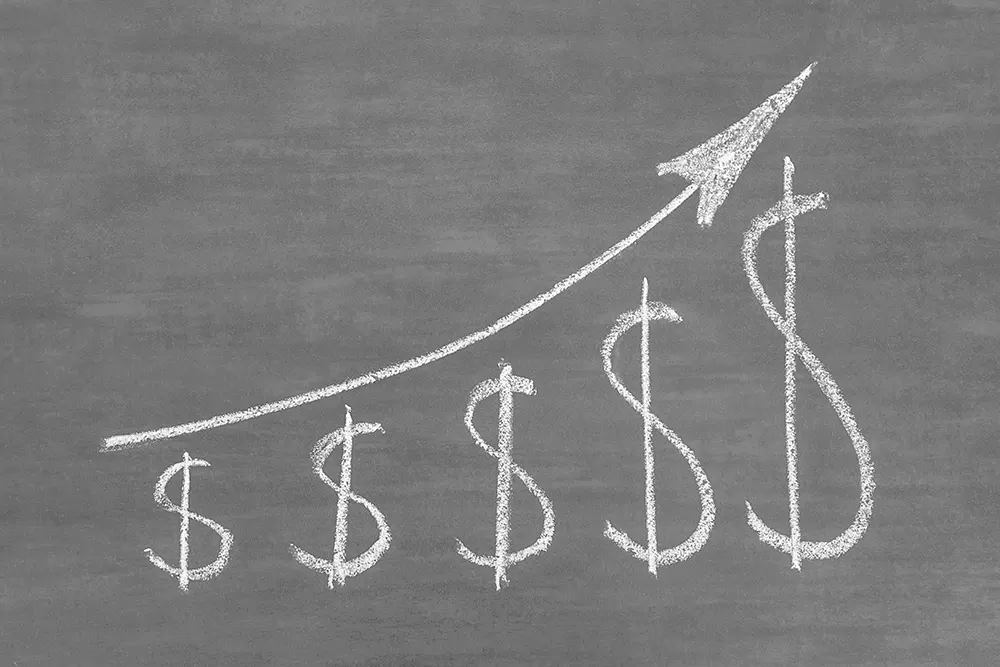 Metrics to Measure Success
Good things take time, and this includes building a successful brand from the ground up. Developing a brand is a lot like constructing a house. You must start with a strong foundation. As you continue to build and as weeks become months, you won't be able to see the foundation, but you'll be glad it's there because without it, the house would crumble.
While the fruits of your labor at the start of your marketing journey may not lead to a direct return on investment, the months spent researching, strategizing, and planning are instrumental in the long-term success of your brand. In order to execute a long-term marketing program with a measurable ROI, you must engage in a comprehensive planning process. 
There are a number of digital marketing metrics you can analyze to measure program success in the short-term, including sales as a result of web or social initiatives, website traffic, social media engagement or impressions, increase in revenue and Google ranking. These metrics are known as key performance indicators (KPIs), and can be used to determine whether or not a marketing program has been successful. 
However, perhaps some of the most important marketing KPIs can't truly be measured, and these include the long-term benefits of effective content marketing strategies. Your reputation, customer loyalty and satisfaction and brand awareness are all directly impacted by your digital marketing efforts — even if it's not something that can be put on paper. 
Hire Marketing Consultants to Help
At WT Digital Agency, we focus on creating and executing digital marketing plans for small to medium-sized businesses. We act as an extension of your company, serving as your own marketing department that's just as invested in your digital marketing strategies and the success of your business as you are.
By developing critical "thinking-into-action" marketing campaigns that support our clients' marketing goals, and by fostering collaborative client relationships, we help business owners reap the long-term benefits of their marketing investment. We fuse the latest digital marketing tools, data and technology with creativity and imaginative problem solving to tackle any marketing challenge and help grow your business over time. 
If you're looking to grow your marketing team - let's get to work. Contact us today.