Beginner's Guide to Facebook for Business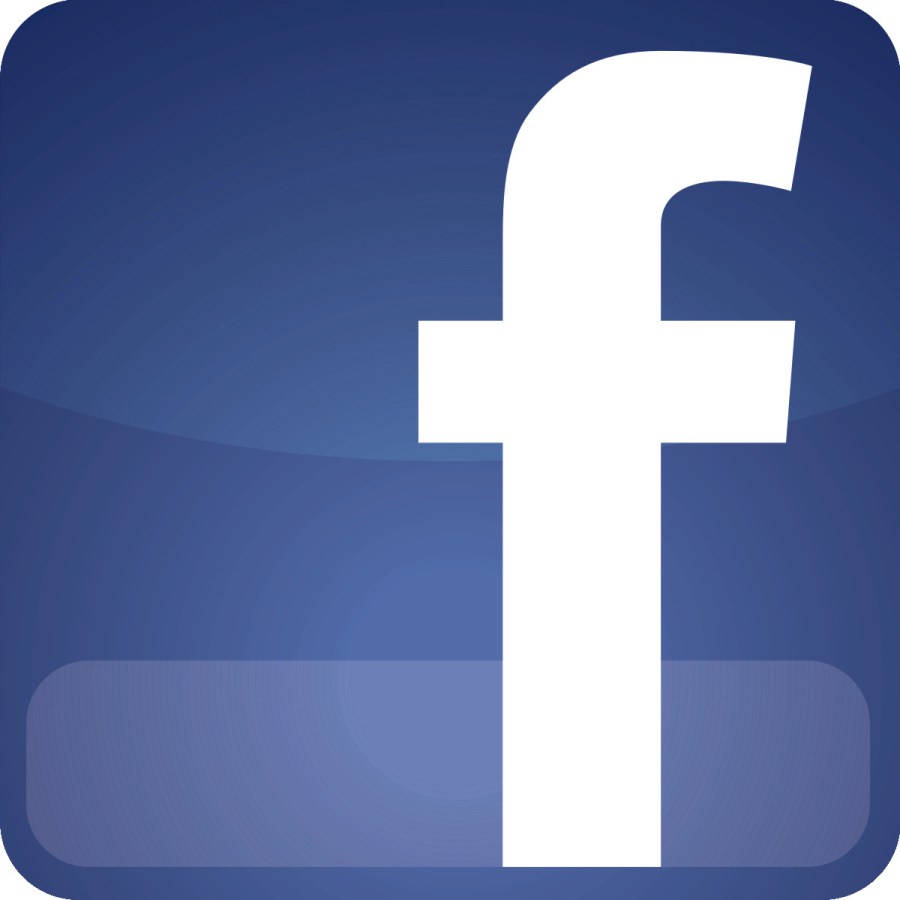 Is your business on Facebook yet? Is your business already on Facebook but you're uncertain whether or not you are doing everything right? We're here to help you get started! This article is designed to be your complete guide to all things Facebook, both personally and for your business. From setting up your business page to obtaining more 'likes,' we'll provide you with tips and tricks for reaching success on Facebook.
People create a Facebook account to connect and share what's happening in their daily lives as well as what they want to have in their lives. In 2013, Facebook had 1.23 billion active monthly users. With 700 million daily users, 150 billion friend connections, and 25% of users checking their accounts more than 5 times a day and for more than 40 minutes per day, reaching people through this social media platform is a smart way to connect to your specific target audience.
We understand that this can seem overwhelming, but you're certainly not alone on this one. Most business owners are unsure of where to begin and how the effectively manage their Facebook from there. This article will help you better understand what you can do to begin building a killer presence and optimizing your Facebook marketing. Let's start with the first step: creating your own personal Facebook account.
How to Create a Personal Facebook Account
Visit the Facebook home page, fill out the form, and select the green sign-up button. Keep in mind that you need a personal account in order to be able to manage your Facebook page. If you already have an account, you can skip this step.
Once you've completed signing up, we'll tell you how to create a Facebook business page. Have no fear, although your Facebook business page is tied to your personal account, the public won't be able to see information about those who are admins of the page.
After you've done these steps, you'll want to finish filling out your personal profile. Follow these simple steps to do so:
Add a nice profile picture and cover photo: This will make your profile more personal with an image of yourself (180 x 180) and a cover photo of your favorite vacation spot, sports team, etc. (851 x 315).
Fill out as much personal information as you would like—where you work, birthday, etc.: This will allow visitors of your profile to discover more about who you are. Specifically, adding where you work will help to bring more people to your Facebook business page and website.
Add posts to your timeline: This is a great opportunity for you to share items you've posted on your Facebook business page to your personal page. This helps bring more eyes and clicks through to not only your Facebook business page, but your website as well.
Add pictures: An opportunity for you to add more of a personal touch to your profile. Also, potential clients will be more likely to contact you to inquire about your products or services, as more detailed information on your page creates greater trust.
Accumulate friends by adding them: Once you add friends and relatives you may then post a link to your new Facebook business page for them to 'like' and share with their friends. The same can be done for your website as well—by posting a link to your blog, etc. Your friends and relatives are happy to help you spread the word about your business page by sharing your posts. The more the merrier!
How to Create a Facebook Business Page
After you've completely filled out your personal profile, it's time to create your Facebook business page. Yeauhh! Here's how:
Step 1: From your personal profile, look in the light blue left sidebar. You should see News Feed (What you should currently be on. It will be bold if you are), Messages, Events, etc. Under this, you should see 'Pages' and then 'Create a Page.' Select 'Create a Page.'
Step 2: Select Local Business or Place (Or whichever category fits best for your business).
Local Business or Place: If you have a store and want people to physically visit you, select this type of page.
Company, Organization or Institution: If you have an online store or business or you have more than one location, then this type of page is better for you.
Brand or Product: If you have products that are sold through more than one website or stocked by more than one reseller/retailer, select this page type. Examples: Coca Cola, Apple, Maybelline, etc.
Artist, Band or Public Figure: If you are an artist or band looking to promote your work, then this type of page is for you.
Entertainment: If your business is classed as entertainment such as a TV, show, movie, book, magazine, etc., this is the perfect page for you.
Cause or Community: This page is ideal for a not-for-profit or charity organization.
Step 3: Fill out your business details. This includes business name, street address, zip code, phone number, etc. Then click 'Get Started.'
Step 4: Next, fill out additional details. This has 'Save Info' and 'Skip' options, but it's really best to go ahead and knock everything out while you are able. These additional details include an 'About' section, selecting a category, uploading your profile picture (business logo), etc.
Step 5: 'Like' your page! Now that you've gone through the initial set-up of your business Facebook page, it's time to beef it up! You can do so by:
Making sure that you have a professional business picture and cover photo (the standard is 851 pixels wide by 315 pixels high).
Filling out all business information: description, website URL, business hours, etc.
Adding photos and posts to fill out your timeline.
You can add photos by doing the following:
1. Click on your business profile: found in the top left of the page under the Facebook logo.
2. Select the "Photos" tab under your business name on your profile.
3. Select "Create Album" in top right corner
4. Then select multiple photos to upload
5. Tag people (if necessary, like employees), create album name and/or add caption to each photo
6. Click "Post Photos" to finish and add them to your profile.
You can add posts by doing the following:
On your personal profile-
1. In the box at the top of your news feed (automatically comes up when you sign in, or by clicking the Facebook icon in the top left corner), you are able to type text.
2. You may upload photos or videos to a post by selecting the "Add Photos/Video" tab on the update status box.
3. To add a link to a post, just simply copy and paste the link into the "Update Status" box at the top of your news feed.
4. You also have the ability to tag someone in a post by typing their name until their profile with picture pops up underneath for you to click on. (Useful when announcing winners of contests on your business page).
On your business profile-
1. **The same steps above can be transferred over to your business page on Facebook—your business page looks exactly like your personal profile page.
2. **You may even include links to your website in your personal profile posts to gain more visitors.
Inviting friends to 'like' your business page and encourage them to share with their friends.
'Liking' other business pages. Also, make sure to 'like' and comment on posts from other business pages.
**Note: When you create a post or comment on another page, make sure that you are using Facebook as your business when you want to post or comment as your business, and the same for when you are using your personal profile. Typically, Facebook will have a bar pop up and ask if you are sure that you want to post or comment as you (personal profile) or your business (business page).
Step 6: Just to make sure, double check that all of your business information is filled out. You will see this option as you scroll up the page, located in the upper right side where you see 'Edit Page.'
Step 7: Invite your friends! Now that your Facebook business page is complete and you have posted a few updates, you can invite your friends to 'like' the page! You can also invite email contacts to 'like' your page as well.
Set Goals for Your Facebook Business Page
The only way to measure the success of your Facebook business page is to set clear goals. How many 'likes' would you like to have at the end of next month? What type of engagement do you want to see on your page from fans? Do you want each of your posts to have likes, shares, and comments? Goals you set for yourself can include:
Gaining more visitors to the website
Turning visitors into clients
Keeping you top of mind
Signing up for your newsletter
So, how we can accomplish these goals? In order to see success, you will need to do the following:
Post compelling content on a continual basis
Maintain interaction with clients by commenting or messaging on page
Run contests to encourage 'likes' that will also bring fans to the website, blog, etc.
Implementing social media links and icons onto business material, website, blog, email signatures, following other organizations, etc.
By setting such goals and aiming to accomplish them with the recommendations above, you will be able to check if you have reached them each month through your Facebook insights.
Facebook insights allow you to measure the effectiveness of each page and posts. Simply put, whether or not people like what you are posting. It shows you data, such as who likes the page, their gender, their age, where they are from, the language they use, and much more.
Other features include page 'likes' or how many people liked or un-liked your page at a certain point in time, your post reach, which shows the number of people who saw your posts, and your engagement shows that actions which will help you reach more people. This will help you determine what is working and what isn't, which better help you prepare a new strategy to implement for the next month.
How to Obtain Facebook 'Likes'
Engage your audience! Facebook is meant as a place for people to gather and share their thoughts, favorite things, fun images, and much more. Keep your fans interested by offering social media campaigns that offer a wide array of options, including: contests, quizzes, newsletter signups, and everything in between.
In addition to contests, quizzes, newsletter signups, you can also select to implement paid advertising to boost your page or a specific post and gain more loyal fans.
Paid Advertising – Example of paid advertising using a select post you have created: You may also choose to boost post to reach a certain number of people for a duration of up to 7 days and with a set budget. By doing so, more users will find this specific post, will click to learn more and then be directed back to your Facebook business page and/or website.
Using paid advertising to promote your Facebook business page:
Set a daily budget that Facebook will not exceed to gain a certain number of 'likes' to your business page each day.
Page promotion creates a basic ad for you to gain 'likes': Begins at a selection of daily budget for $5 per day to $20 per day. $5 can gain you 5-19 new "likes" each day, etc.Note: Custom campaign can also be created to gain page 'likes.' You can choose the text, image, etc. (Under the Create Ad tab on your Facebook page).
Additional Suggestions to Gain More Facebook 'Likes'
E-mail signature for all staff with social media icons that link to their correct pages.
E-blast focused on Facebook page and inviting subscribers—'Like us' for up-to-date content, contests, news, etc.
Word of mouth to clients.
Link to a page from your personal Facebook profile back to your Facebook business page or website via status update (aka post).
Update profile with more pictures, information, etc. on a frequent basis.
Wrapping Up
Do you think you're ready to dive into Facebook? Yes?! We thought so! Don't be afraid of new technology and media. Facebook is just like the real-world market place. All you need is the right strategy and drive to succeed. What are you waiting for? If you're not already out there, no one can see you. Only you can change that! Get started today!