How to choose the right digital marketing company
Choosing the right digital marketing agency for your organization can be a daunting task but an important one.
Digital marketing agencies have grown in popularity over the years. These B2B companies provide mission-critical digital services that support business continuity and growth in the digital era.
Different agencies offer different digital marketing services like website building, website optimization, auditing, social media management, ad campaign handling, search engine optimization (SEO), and search engine marketing (SEM). They're also familiar with the realm of search engines, not just Google.
Thanks to our globe's recent "digitalization," many small and mid-sized businesses are now either looking to make an online presence or actively finding opportunities to expand their pre-existing online business. Choosing the right digital marketing agency is crucial to that end.
If you don't have the manpower or the necessary skill to get into digital marketing, you're left with but two options. Build a team yourself or hire a digital marketing agency. Let's find out which makes sense for your business.
Why do you need the best digital marketing agency?
Cut Down Costs & Focus on Your Business: Starting digital marketing would require hiring new employees and paying hefty fees for the premium subscriptions. With digital marketing agencies, you don't have to do either.
Focus on running the other parts of your business while the agency focuses on digital marketing, SEO, and other requirements. Additionally, these agencies have their own subscriptions, so you won't have to buy any.
Digital marketing offers measurable results: Quantifiable results are the biggest advantage of digital marketing companies over traditional marketing techniques. These B2B services almost always follow a data-driven approach by analyzing the latest trends and applying them to your business.
Unlike traditional marketing, you have many data points that can be quantified to report customer growth, revenue generation, and other important statistics.
Work with industry experts: Just like you know the niche and the industry of your business, digital marketing companies are best at what they do.
Instead of teaching yourself and a team about modern search engine optimization practices, you get to watch and learn from the experts with experience. Make use of your relationship manager to generate new ideas and learn about the process.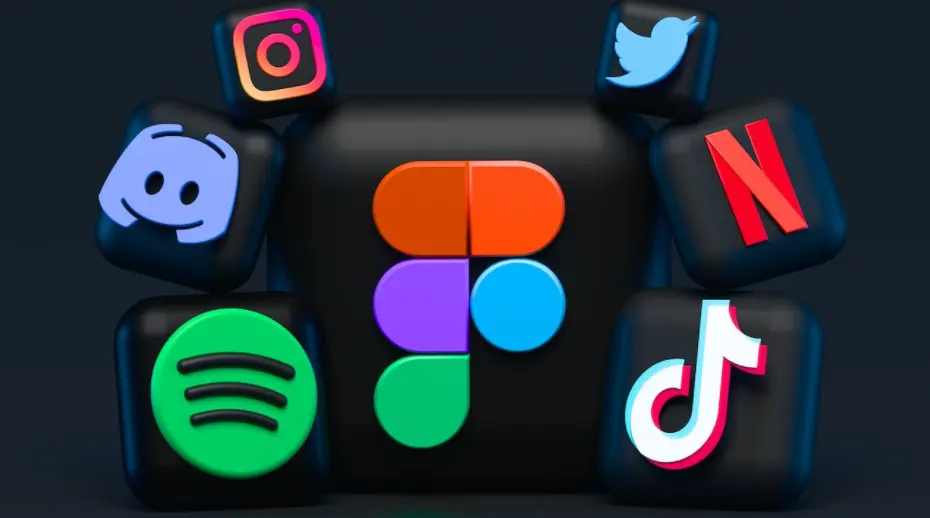 It's a scalable partnership: A native marketing team is not scalable because hiring new talent is tiresome and time-consuming, especially for small and mid-sized businesses.
On the other hand, digital marketing agencies are scalable in that they can accommodate the needs of your growing company to bring in more customers and revenue.
Choosing a digital marketing partner, however, is a bit of a tricky process. But the plus side is that you only have to put in the effort once. Finalizing your digital marketing agency involves a lot of research and small decisions.
I have boiled everything down to four basic steps (or phases). You can follow these steps to choose a great digital marketing agency for your business.
Read More: Creating Buyer Personas

Step 1: Identify and quantify your requirements.
The first step to finding the right digital marketing agency is to detail your specific needs. As mentioned earlier, every potential partner comes with its specialty and portfolio.
This includes identifying your intended deliverables through marketing and quantifying them with a realistic monthly marketing budget. This will help narrow down the method (SEO, SEM, social media marketing, etc.) and the necessary approach.
Of course, it's impossible to define a clear-cut ROI when it's your first time. But it's desirable to at least have a range based on your profit margin. This way, you won't be blindsided with fancy numbers during the meeting.
For example, an ad spend ROI of 3x sounds good, but on platforms such as Facebook, you need to look at the ROI on total spend because taxes are calculated later. This would further decrease your ROI to 2-2.5x, which may not be feasible after deducting miscellaneous costs.
The proper way of doing this is to go backward - instead of starting with a rough ROI estimate, you start deducting added expenses from your profit margin to end up with a practical number. Then, you can simply demand that ROI when you meet the agency.
To sum up, you basically need to answer a couple of questions about business needs:
How big is the task? Are you doing an expansion or a complete brand refresh? Do you need a big marketing agency or a small specialized one?

Will the agency be responsible for the entire marketing project, or do you have an in-house marketing team?

How niche is your field? Would you prefer a marketing agency that welcomes everyone or one with a specific clientele? 

How much involvement should the agency have? Do you just need manpower and access to metrics (an account manager) or a full-fledged consultant with experience in your field? Or simply, how much time do you have for overseeing and managing the marketing efforts?

How much money does your marketing budget have?            
Not to toot our own horn, but WT Marketing has just the perfect tool to help you get through the first step: Instant Website Audit.
Our comprehensive website auditing tool analyses and provides a detailed report on your SEO, UI/UX, performance, social presence, and security. You can use the data to identify your weak spots and double down on your vital spots. The best part? It's free!
Read More: 6 Myths About Digital Marketing

Step 2: Make a list of potential service providers.
1. Experience & Portfolio
I recommend working off the portfolio instead of years of experience. Of course, you don't wanna risk pairing with a brand new agency, but what matters most is their portfolio of clients and projects.
A 10-year old agency with only 2 years of experience in your particular niche is no better than a 5-year old agency with the same experience. Research and find the digital marketing agency whose clientele fits your business.
You should also find out if the agency works with a local business or only dabbles in niche markets. Additionally, if they're experts in inbound marketing, outbound marketing, or both.
Use strategic search terms when researching to filter through the tens of thousands of digital agencies out there and hone in on the top digital marketing agencies for your unique needs and business vision.
2. Pricing & Budget
You should properly research the pricing for various plans of a marketing agency and see if they fit your budget.
As for payment, there are three basic pricing models/agreements. In a revenue-sharing agreement, the agency gets a percentage of revenue they generate for you. In a retainer agreement, you basically pay a predetermined monthly fee. In the percentage of ad spends model, the agency gets a cut off your marketing budget.
3. Data-Driven Approach
Heightened user expectations and continuous improvements have given way to new marketing tactics fit for the digital era and "data economy." These tactics and best practices are quite different from traditional marketing. Today, digital marketing depends on data-driven insights and measurable results.
Most businesses go with ongoing trends and marketing tactics popping up frequently on other websites, which is fine to an extent. However, the right agency uses a data-driven approach. That way, your marketing campaigns are personalized for your target audience and not based on the masses.
4. Dedicated Relationship Manager
As a small business, you might not be looking for a personal growth consultant to guide your "grand marketing campaign," but you definitely need a dedicated relationship manager.
Every good digital marketing agency provides a dedicated relationship manager. A dedicated RM is answerable to you in case of errors and can help your issues get resolved faster cutting through agency bureaucracy. Having to file a ticket for every error and have a new person solve it every time isn't ideal.
5. Judge the agency's own campaigns.
It's important to see if the agency practices its own strategies or not. Take a deep dive into their website - how good is the UI/UX? Do they have a smooth and well designed website? What about their approach to content marketing and branding?
Does the agency have their own blog with high quality content and deep insight? Scan through the copy and read through at least one blog post in full. Also, don't forget to check out their social media pages and in-house team as well.
6. Experience of the Specialized Team Members
It's absurd how often we overlook the employees and focus on the marketing agency itself. Find out more about the employees working at the agency within your niche. How long have they been in the industry? What kind of results have they generated so far?
Read More: Effective Digital Marketing Strategies

Step 3: Approach them and ask the right questions.
Once you have your final list of candidates, you're pretty much done with the heavy lifting. At this point, you have a better understanding of your goals, ROI, and turnaround time, and you just need to pick an agency that's most suitable for your business.
Ask for a free consultation!
And when you approach an agency, the questions you ask are very important. Asking the right questions lets you gather relevant knowledge without the fancy-numbers jargon. 
Don't bother writing these questions down. You can just download them after the final question.
Questions about their pre-existing portfolio:
Can you show us the work you've done for previous clients in our niche? Please elaborate on the intended goals, deliverables, and final results.
Unfortunately, many sales representatives will mislead you by providing their best results. Try to get insights on a current or past client in your niche and your level.
Continuing on the previous question, what kind of campaigns and methods do you specialize in?
Be sure the agency specializes in email marketing, content marketing personalization, SEO, Google Ads and ad copy management, marketing automation and integration, push-pull social media, demand generation, affiliate marketing, user research, web design and optimization, and various different platforms for your target audience.
How many clients do you currently work with, total and in our niche?
Be sure the agency has the bandwidth to spearhead the digital marketing efforts for your organization. You don't want to be left with an agency that has a strong strategy for your organization but poor service delivery.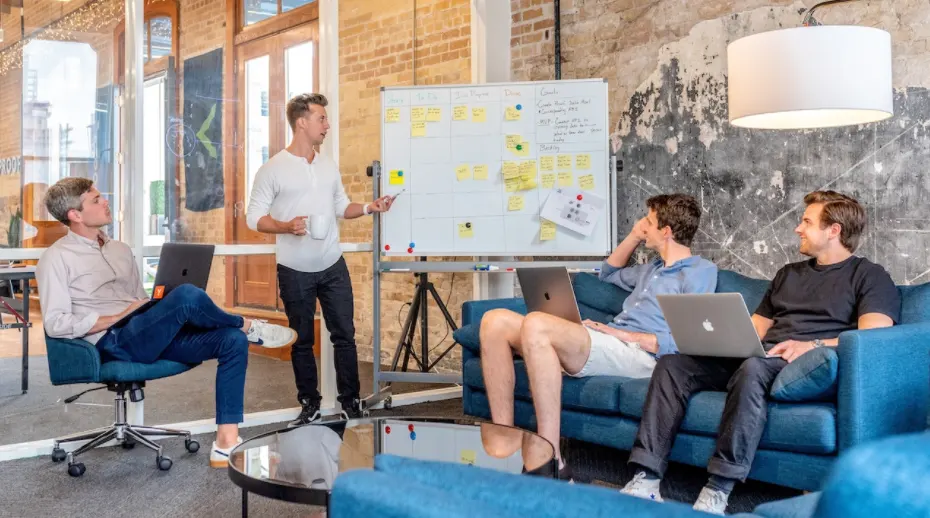 Questions about analysis and reporting:
What metrics do you measure and report? Tell us about the ones relevant to our needs.
Different companies have different methods of reporting. Ensure that you get what you need, even if it's uncommon, like tracking phone call leads.
How long will it take to get the minimum and desired results?
Ask for a clear-cut timeline - it might not work out in the practical world, but it helps you identify if the representatives are realistic or just talking big.
Please suggest a potential ROI for various marketing methods.
Again, it probably won't pan out the same, but you'll know if they're making realistic promises or not. Be sure they're being transparent with expectations and there are no hidden costs.
Questions about publishing and management:
Do you use automated software(s) for social bookmarking and site submission to various directories? 
It's generally a bad idea unless they have a precise and meaningful answer.
Ask the agency how they craft a brand campaign. What's the process? How do they construct the campaign? And what will make your brand stand out?
This could help you understand if the agency uses tactics relevant to your niche or not.
Questions about your company:
What are your suggestions for our marketing campaigns? And how will you go about executing them, from planning and implementation to monitoring, and optimization?
See if the agency took the time to research your business before sending the sales representative.
Who will be our point-of-contact? Will this person also strategize the campaigns? If not, who will be responsible for that?
It's OK to ask the sales representative preliminary questions but make a polite request to connect to your relationship manager. All of these questions must be asked to them only.
Who will do the strategy, copywriting and design of our marketing campaigns? Is the relationship manager responsible for suggesting improvements and generating new leads?
Familiarize yourself with the team potentially working on your project. Of course, not all companies will allow this, but do your best and note the companies that do. At least, get samples and figure out if a digital marketing "jack-of-all-trades" will be working on your campaigns or if they'll be divided among specialists.
Here's the Google Sheet with all the questions. Just make a copy and start filling in the answers. You can contact our representatives any time to ask the preliminary questions!

Step 4: Vetting and choosing a digital marketing company.
Once you have all the answers, you're probably super eager to take the final call and get things started. But, hold on, there are three more important steps left.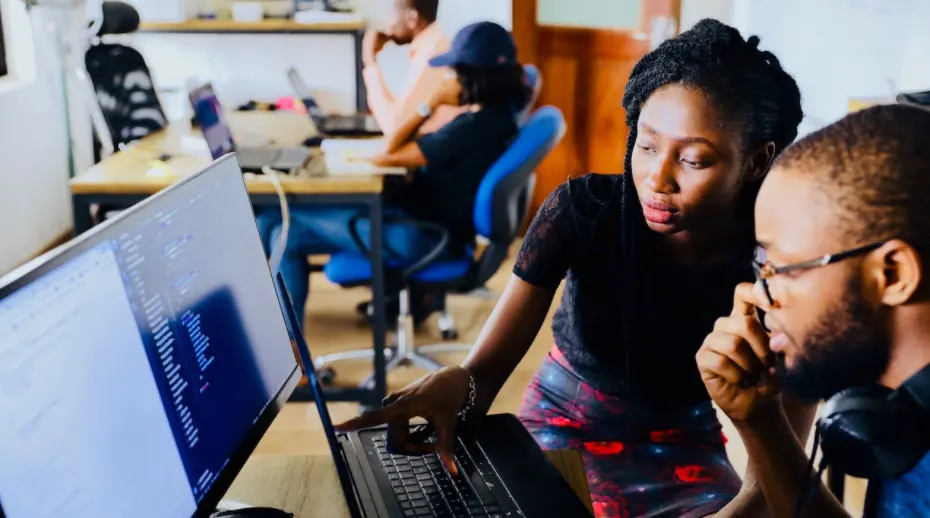 1. References & Background Research
Honestly, don't bother checking the references provided by the agency. They're mostly doctored, finding authentic ones is like looking for a needle in a haystack.
Instead, do thorough background research on the company through online community platforms like Reddit and Clutch. Check out review steps but do take every review you read on the Internet with a grain of salt.
Either way, they'll still be better than the references and client testimonials provided by the agency itself.
2. Analyzing the Business Proposal
Request a business proposal from all of your potential prospects. This will help quantify their promises and narrow your list down further.
Many of them will justify an over-budget proposal, which may be the right call sometimes, but it'll be easy to judge their expertise based on their intent and strategies.
3. Finalizing the Strategy
Before making the call, be sure you're crystal clear about the details of their strategy for your company and on the same page about expectations. The online marketing strategy and business goals of the service provider should be in alignment with your organization's strategic goals.
The best digital marketing agencies divide their strategy into various steps and goals and then present this plan to you in smaller timelines. It'll help quantify the deliverables so you can get started on expanding your business ASAP.
Sure, there are a few other factors involved when determining a strategic partnership to execute an effective marketing strategy, especially in a more competitive market to help with lead generation, digital strategies, web design, and content creation. But these "other factors" are niche-specific and probably already known to you.
That said, you're now ready to choose the right digital marketing agency for your business.
Why WT Digital Agency is the best digital marketing agency for you
At WT Digital Agency, we focus on creating digital marketing plans for small to medium-sized businesses. Our goal is to drive businesses like yours towards sustained growth and long-term profitability.
We achieve this through our critical "thinking-into-action" integrated marketing communication plans, developed in alignment with our clients' marketing and company-wide goals.
Want the nitty-gritty on our services and portfolio? Let's chat!