Marketing for Landscape Companies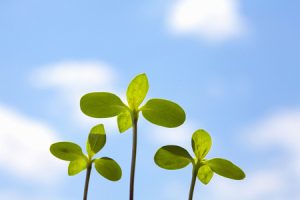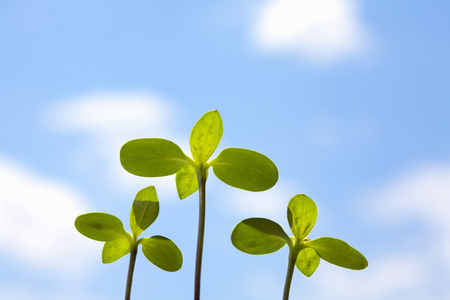 Using technology to reach more lawncare customers
Today's technology gives lawncare companies amazing opportunities to connect with customers. Done well, it only takes a few hours a month to achieve unprecedented marketing visibility online.
A few simple techniques can help get more and better business from your existing client base. It's easy to get started fast – moving the needle on your business goals so you can focus on what you do best.
Technique #1: Motivate Your Customers with Special Promotions on Your Website
Existing customers have a lot to offer your business. After all, grass is always growing – and since you've done a good job in the past, they know and trust you more than someone new.
Those are good things, but most customers need a little something more. It's easy for lawn maintenance to end up at the bottom of a busy homeowner's to-do list.
Luckily, your website can spark business on demand with special promotions.
There are three keys to a good promotion:
Offering services that customers are likely to need (seasonally) or have used in the past;
Providing a deep discount or combining services in a way that makes a compelling offer;
Getting customers' attention by offering this great deal for only a very limited time. The key is creating urgency for customers that might otherwise wait until the last minute to make a purchase.
Highlight your promotion by creating a colorful, eye-catching digital ad or coupon on the front page of your website. Make sure the text is clear, concise and indicates all the rules of the promotion, including the timeframe. If you are able to offer multiple promotions on a regular basis, create a dedicated page on your website that customers can bookmark and return to for the latest deals.
Technique #2: Encourage Customers to Post Reviews Using Social Media
Web users look to honest, impartial reviews when they're unsure if a service is right for them. The best way to get their attention: Reviews by real people – your own satisfied customers.
Facebook, Yelp and Google are great places to connect with customers and encourage them to submit reviews you can showcase right on your site. Create a dedicated page on your website that gives customers options: let them submit their comments to a social media page if they are pleased, and invite them to contact you directly if there's something they're not satisfied with. This helps prevent customers from putting negative reviews on public social media pages, while still giving them the opportunity to provide negative feedback directly to management.
See example here: https://wtmarketing.com/how-did-we-do/
Collecting reviews online can also help your business rank better on search engines. Reviews are a good signal for Google that your business is valid player in your industry, and thus can help improve your rankings.
Technique #3: Create Monthly Newsletters to Engage Your Client Base
Monthly newsletters help ensure you're "top of mind" when people need your services. You can use an email marketing service to collect your customers into a mailing list and message them once monthly or even weekly. Here's how to get the most from your newsletters:
Ask for Reviews
Reviews, reviews, reviews – the more you have, the better. End each newsletter with a gentle reminder and a link to your reviews page. Sooner or later, even the most stubborn customer will make time for it.
Offer Gift Cards
Gift cards are a great way to help people and your business. They get an easy gift for friends and family, while you get the opportunity to meet a new customer. Gift cards are also a good way to get more feedback from customers for either reviews on your website or detailed case studies.
Advertise Promotions
A recurring newsletter gives greater visibility to your time-sensitive promotions. Do it right and each newsletter you send may net you a few customers just when you want them.
When lawncare businesses make time for online marketing, they can bring customer value to the next level. These techniques are manageable, but powerful: Implement them and you'll see the difference before you know it.
WT Digital Agency is an Atlanta marketing agency specializing in brand development, content marketing, social media marketing, website design, SEO, and more. To learn more about what we do, click here.