WHAT WE HAVE TO SAY ABOUT MARKETING
THE WT DIGITAL AGENCY BLOG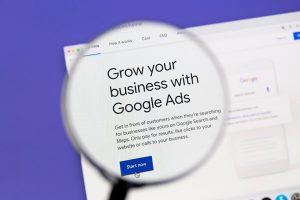 How did Google make $162 billion in 2020? The answer is simple – Google Ads. Google Ads (formerly Google AdWords) allows advertisers to position their products & services in the form of image, text, and video ads that reach trillions of users each month to drive qualified traffic.
READY TO TAKE YOUR MARKETING EFFORTS TO THE NEXT LEVEL?
Let's get together and discuss your ongoing marketing efforts and how the WT Digital Agency can help you increase results and ROI.