How to Capitalize on Shopping Cart Abandonment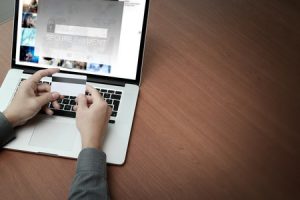 An average of 67.75% of all online shopping carts are abandoned before purchases are completed. This is according to research done by Baymard Institute, an independent web research company. This means that after taking the trouble to optimize landing pages, coming up with pricing strategies and otherwise perfecting your website, about 7 out of 10 buyers will visit your online store but they will abandon their carts without buying anything.
Why carts are abandoned
The latest research carried out by Baymard Institute, the following are the top five reasons why online shoppers abandon their carts;
For 61%, it was because of shipping, tax and other fees that were too high.
35% abandoned carts because a website required them to create an account before making a purchase.
27% of shoppers found the checkout process long or complicated.
24% were uncertain about the price which made the total order cost unclear.
22% left because the website they were shopping on had errors, had crashed or had other forms of malfunction.
The retargeting solution
The first reason may be a challenge to handle. However, the other four can be worked on through retargeting. Retargeting is bascially all about following up with website visitors who have abandoned their shopping carts on your website – and it's a tactic that works. It is an inexpensive way to reach individual buyers that are clearly interested in your product, and send them ads that are personally relevant to them. The returns on retargeting ads can be really high.
There are many ways to go about it; here are two ideas:
1. General retargeting ads with better offers
This will work to reach shoppers who left because the shipping fees, taxes or other fees were too high. A banner ad announcing free shipping for a given period of time will most likely get them back on to complete their purchase. To those who had an issue with price, a limited time discount may get them back to your website.
2. Retargeting ads with visual images of abandoned products
This may have happened to you before. You may have visited a website, then left in search of a better deal on a different website. Later, you may see ads for the same product you were initially viewing. You were being targeted to go back and complete your purchase. This works, but you don't want to be annoying or overbearing.
Time is also of the essence. These retargeting ads should be sent out 12 to 24 hours after a shopper abandoned their cart. Research has shown that 72% of buyers are more likely to go back and complete a purchase within this time frame.
User-friendly website
While the retail remarketing method works on e-commerce websites, there are other factors you should consider. One is that your website should be user and conversion-friendly. This means that your product details should be clear and concise. Also, your website should be laid in a way that is easy to navigate. It should be easy to see the products, their price and to arrive at the checkout process.
Room for improvement
Even if you have put a lot into developing your website, there is always room for improvement. A Baymard Institute audit of 50 top websites showed that there were 39 different areas that could be improved just in the checkout process. It would, therefore, be safe to say that you too have room for improvement.
If you're ready to improve your e-commerce website or if you are interested in learning more about retargeting, contact us – we have the experience to help you turn your leads into customers.
WT Digital Agency is an Atlanta marketing agency specializing in brand development, content marketing, social media marketing, website design, SEO, and more. To learn more about what we do, click here.