Google Penalizes Websites For Deceptive Links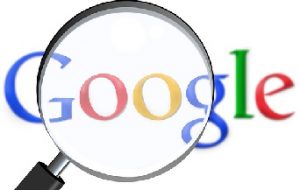 This weekend, many website owners received emails from Google reminding them that "buying links or participating in link schemes in order to manipulate PageRank is a violation of Google's Webmaster Guidelines." The penalty is that Google is no longer trusting any links on the affected websites.
Here is an excerpt from the message one webmaster received from Google:
Google has detected a pattern of links from your site to other sites that is either unnatural or irrelevant. This pattern attempts to artificial boost other sites' ranking in Google Search results. Such unnatural ranking would cause search results to show preferences for results not relevant to the user's actual query. It also violates Google Webmaster Guidelines. Therefore, we are discounting the trust in links on your site. This manual spam action has been applied to domain.com. To fix this, remove the unnatural links on your site and file a reconsideration request. After we determine that you have complied with our guidelines, we will remove this manual action.
To find out if your site was affected, check your Google Search Console messages. Click here for Google's instructions on how to fix unnatural outbound links.
You can't keep trying to trick search engines
It's important to be relevant, helpful, creative, and social, while offering the best possible user experience. Sincere engagement goes so much further than tricks and tactics. If you're looking for support with your digital marketing strategy, contact WebTech at 404-566-9408 or via email at [email protected].